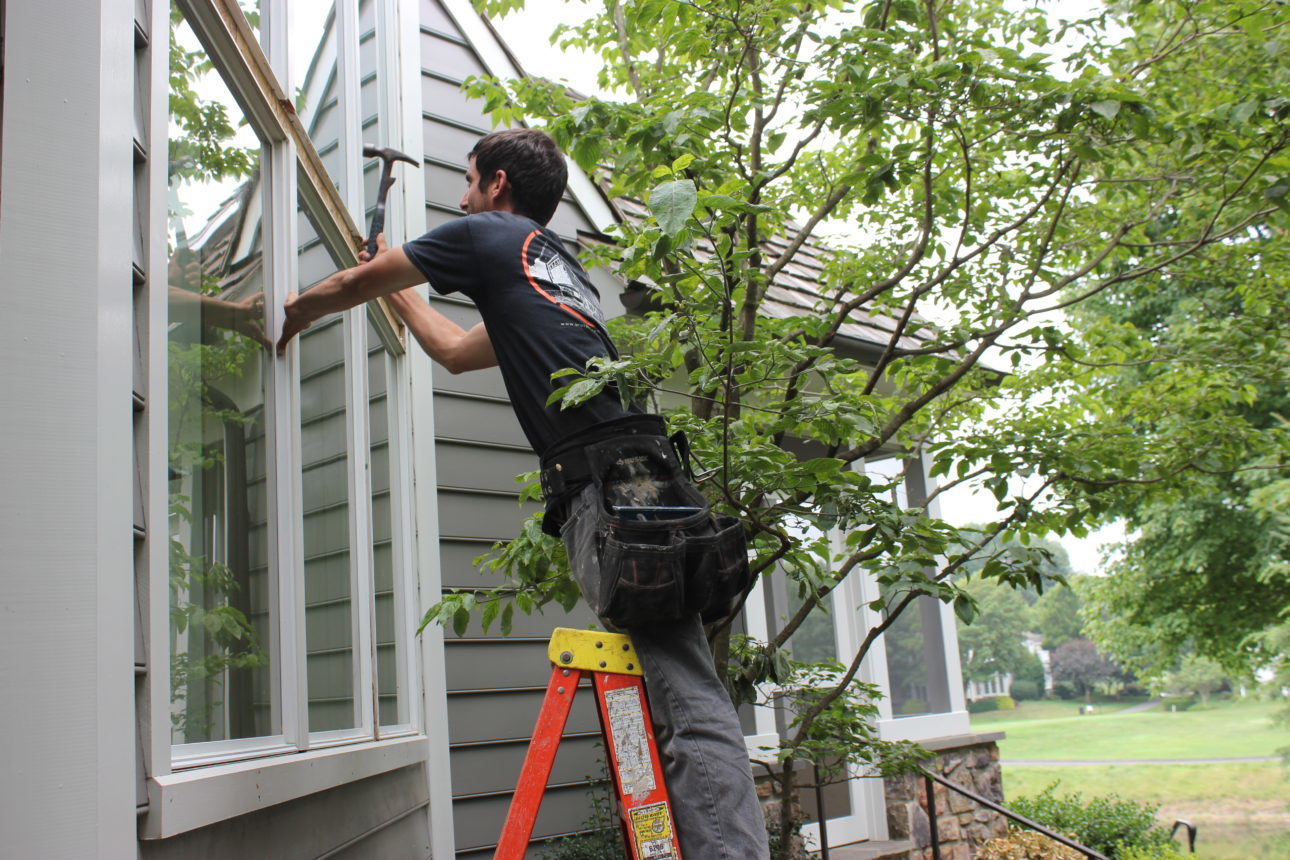 PROTO PROFILES: JESSE ENCK
WHO WE ARE. WHAT WE DO. HOW WE WORK.
Get to know PROTO Construction's Carpenter and Foreman, Jesse Enck!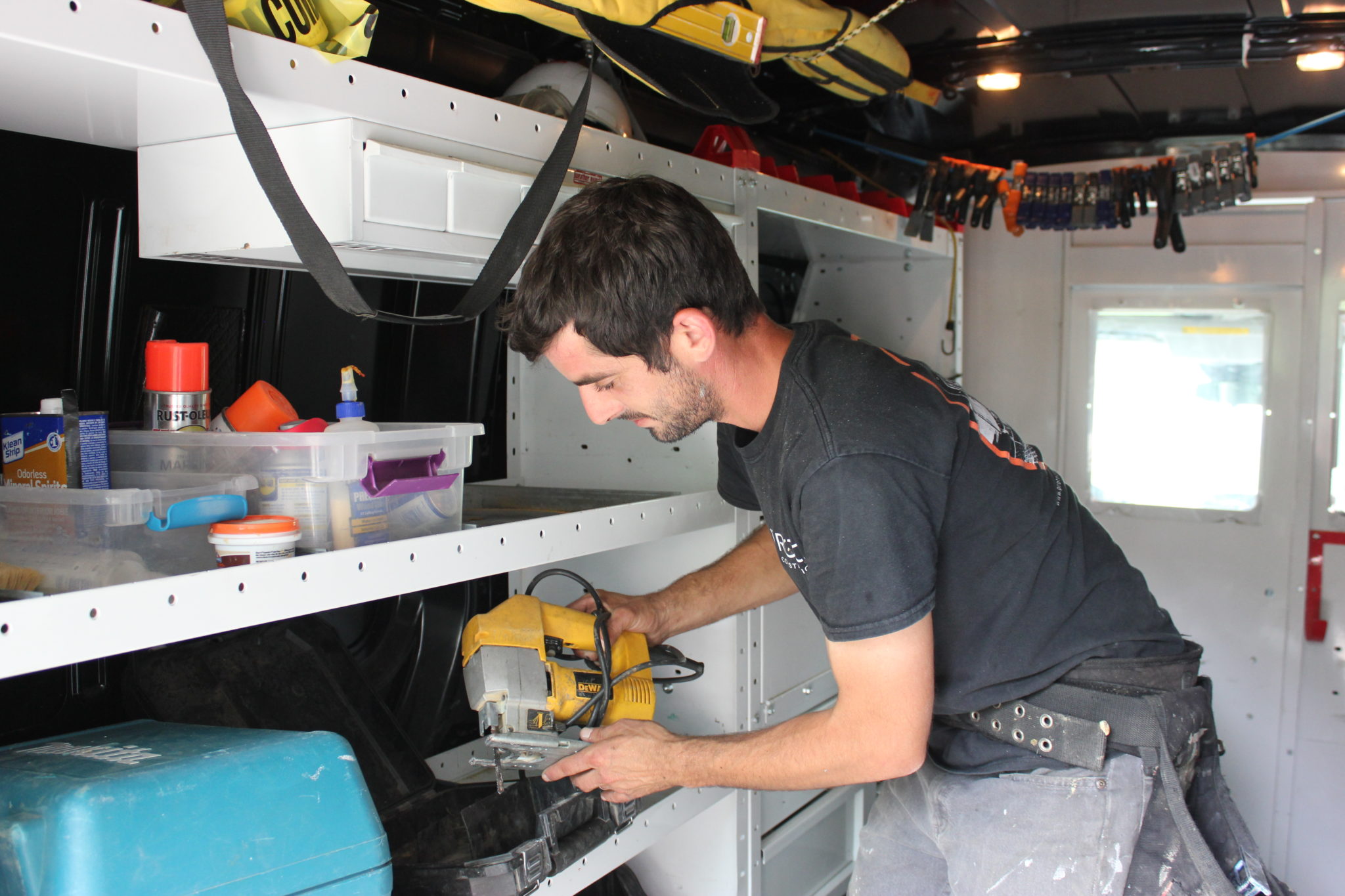 My name is Jesse Enck.
I have worked at PROTO since March 2016.
Something you'll always find in my van is iced coffee.
My favorite lunch is an Italian sub.
The coolest PROTO project I worked on was for Armstrong.
On a Saturday afternoon you'll find me doing something fun with my wife and kids.
My most loved tool is a Cordless MultiMaster.
Something useful I learned from my parents is to treat everyone with respect.
Something I learned from a co-worker is to be more confident in my own decisions.
PROTO is where I work because I enjoy the variety of projects we complete.
I'm currently working on a private residence remodel in Manheim Township.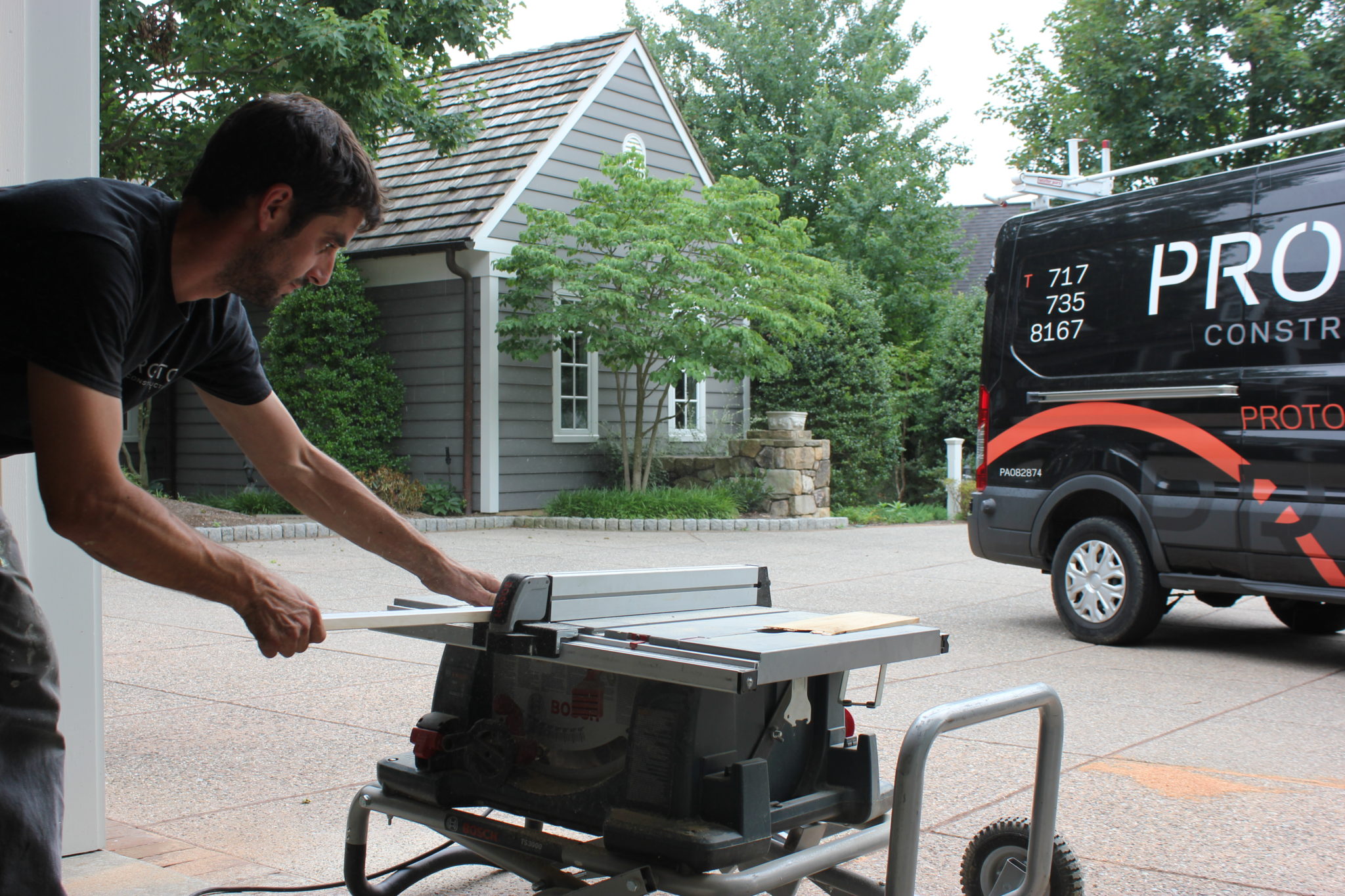 What's the most important thing you've learned in your fourteen years of experience?
Take the time to do the jobs right the first time.
What's your background in construction?
I started framing houses as a teenager over summer break with my dad. After that I worked on building and remodeling restaurants.
What has working at PROTO taught you?
Pay attention to details.
What hobbies do you have? How do you spend time outside of work?
I enjoy going on hikes, building things my wife finds on Pinterest, and I love snowboarding.
Name an achievement that makes you proud.
I am proud to have two beautiful kids. Professionally, I am proud of the commitment I have to projects and clients.
If you could pass on one bit of knowledge (#protoscollegeofknowledge) to someone who might not respect or understand the work you do, what would you tell them?
Do not grab live electrical wires!