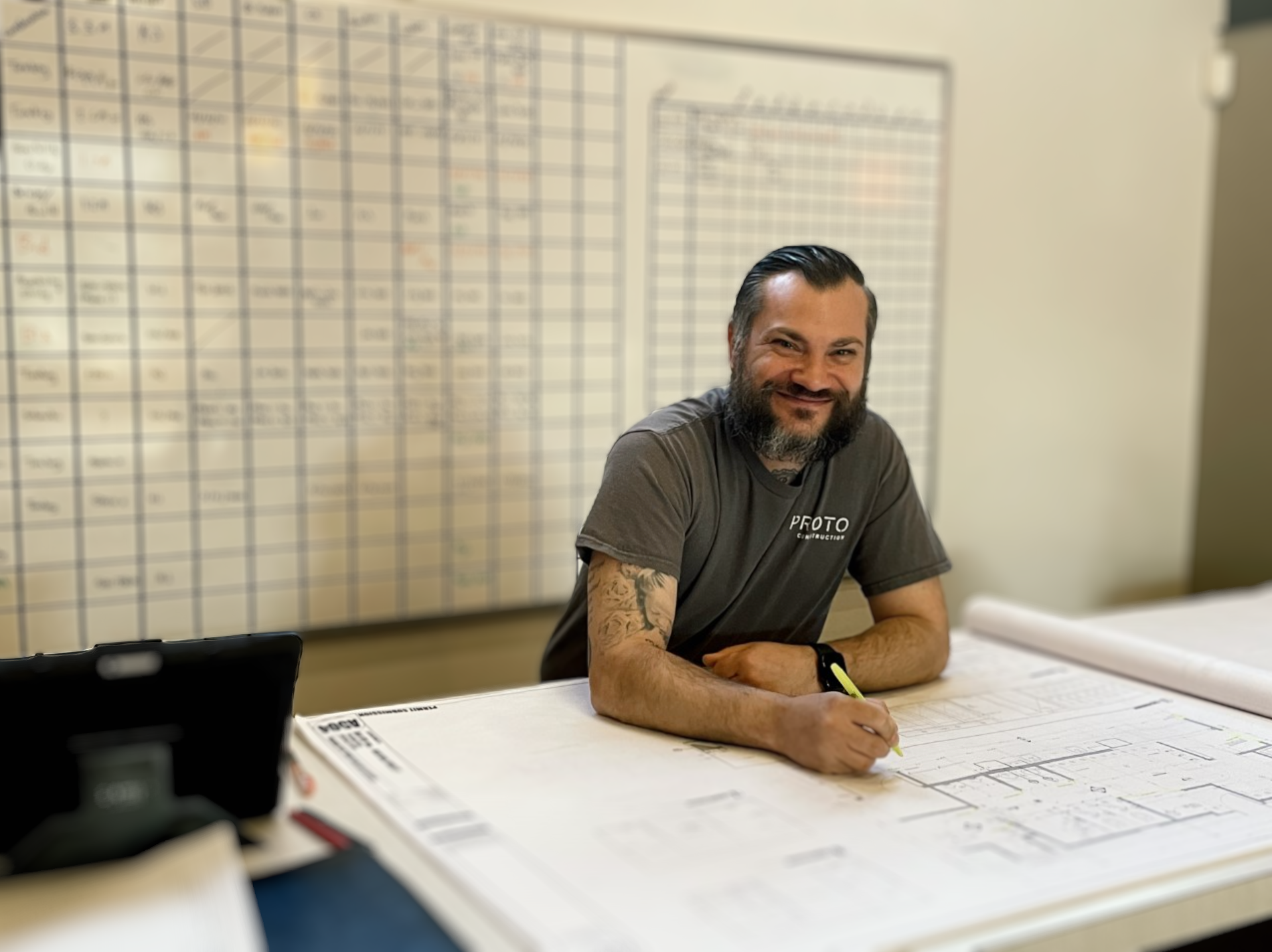 TONO PROFILES: MATTHEW STRUBEL
My name is Matthew Strubel
I have worked at Tono Group since August 2022
It is my job to work with our design, architecture, and preconstruction team in the early stages to ensure we are on the best path in regard to constructability, and to catch as many flaws as possible. From there, I develop and coordinate project schedules while overseeing all phases of physical construction once a project begins. Most of all, value and maintain good relationships.
Something you will always find on my desk is paper because I'm a paper guy. I have a lot of notes on documents I probably shouldn't have penciled on. When I'm not in the office, my field desk tends to be more detailed with project outlooks, material lists, whiteboards with upcoming activities, problems & solutions. You'll definitely find an empty pizza box here and there.
Something I have learned from a coworker is under promise and over deliver.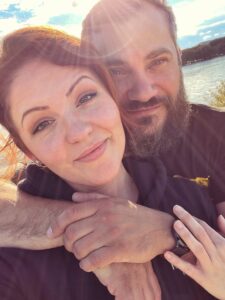 What is one part of your daily routine that you'll never change? Being thankful for each day and always assert positive energy even on the not so good days.
What is the best concert you have attended? Metallica. 2003 at Veteran's Stadium in Philadelphia.
Are you an early bird or a night owl? Probably both. During the work week I'm up late most nights and still have my alarm set for 5AM. Weekends you'll always find me up early making coffee, playing guitar and will probably have a song written before anyone else gets up.
What was your favorite project to work on at TONO Group and why? I very much look forward to our residential projects in 2023. It's always a privilege to be a part of the process. Plus, I get all the dad street credit because you can count on me to be on a drive and point out "Hey, that was my project. I helped build that."
Name an achievement, inside or outside of work, that you are proud of: Fatherhood. They are always there to remind you that you made the toast a little too dark this morning. But they still love how you make toast.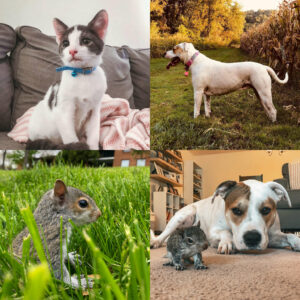 Do you have any pets? Yes, we are animal lovers! So much that we fostered a baby squirrell we found away from her nest until we were able to release her into the wild. Longest months of my life.
Squirrel: Originally named Splinter (like ninja turtles) when we found out it was a girl not a boy, we just called her Baby because well…she was a baby.
Cat: Linguine
Dog: Ellie
If you could pass on one bit of knowledge to someone who might not understand the work you do, what would you tell them? My role would be similar to a doomsday prepper. I think of all the best- and worst-case scenarios, and what I need for success. I frequently find myself getting up at 3AM thinking "Did I get all the materials I needed for today's task? Did I call the tile guy to let him know we can only lay 300SQFT because we changed this detail and something is getting reworked? It just started snowing when it was 60 degrees yesterday and I need to rework schedules." Also, regular math is not the same as construction math.