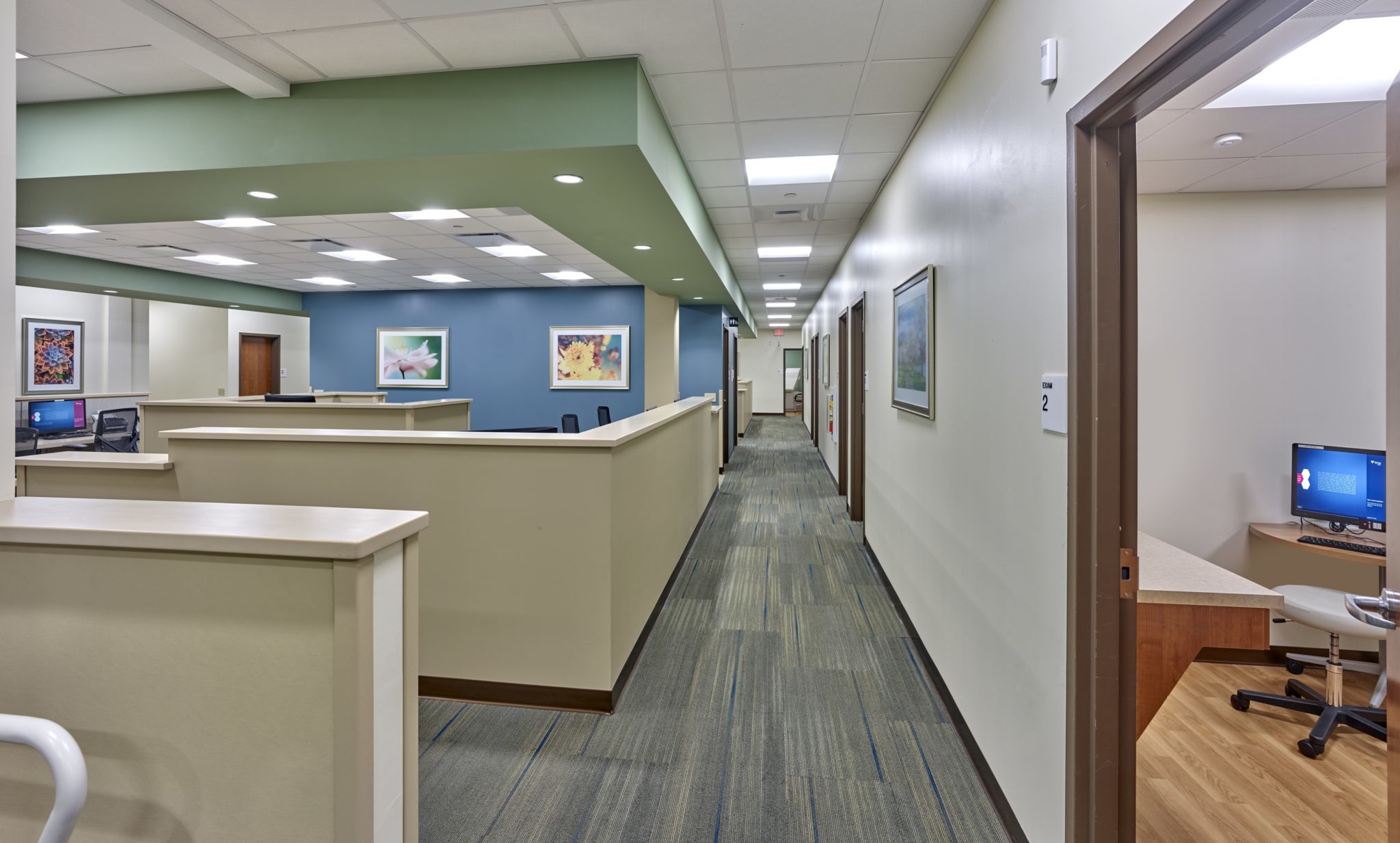 THE VALUE OF DESIGN PARTNERSHIP: TONO'S ONGOING RELATIONSHIP WITH VIRTUA HEALTH
Virtua Health is an award-winning comprehensive community health care system and Southern New Jersey's largest healthcare provider. TONO Group first began working with Virtua in 2014, when our design team took on a project at their new medical office building in Medford, NJ.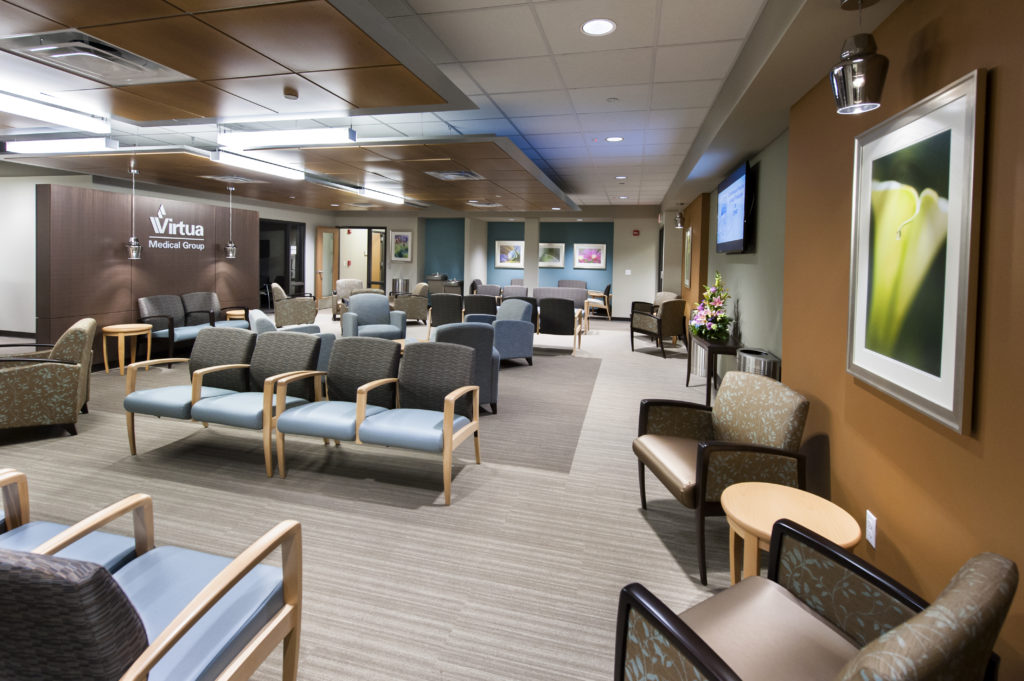 The Start of a Fruitful Collaboration
In our early collaborative efforts, we began the process of rebranding and reimagining how the health system visualized its future. Initial discussions with senior leadership focused on the direction that Virtua wanted to head as a medical leader in the community, both supporting the health and wellness of patients and creating a recognizable Virtua "language," whereby patients would have a consistent Virtua experience across all practice locations. Senior leadership had also begun to investigate how floor plans could influence patient and staff interactions and improve patient care. TONO's primary goals at the outset revolved around a rebranding of Virtua's Urgent Care, Primary Care and Specialty Care practices.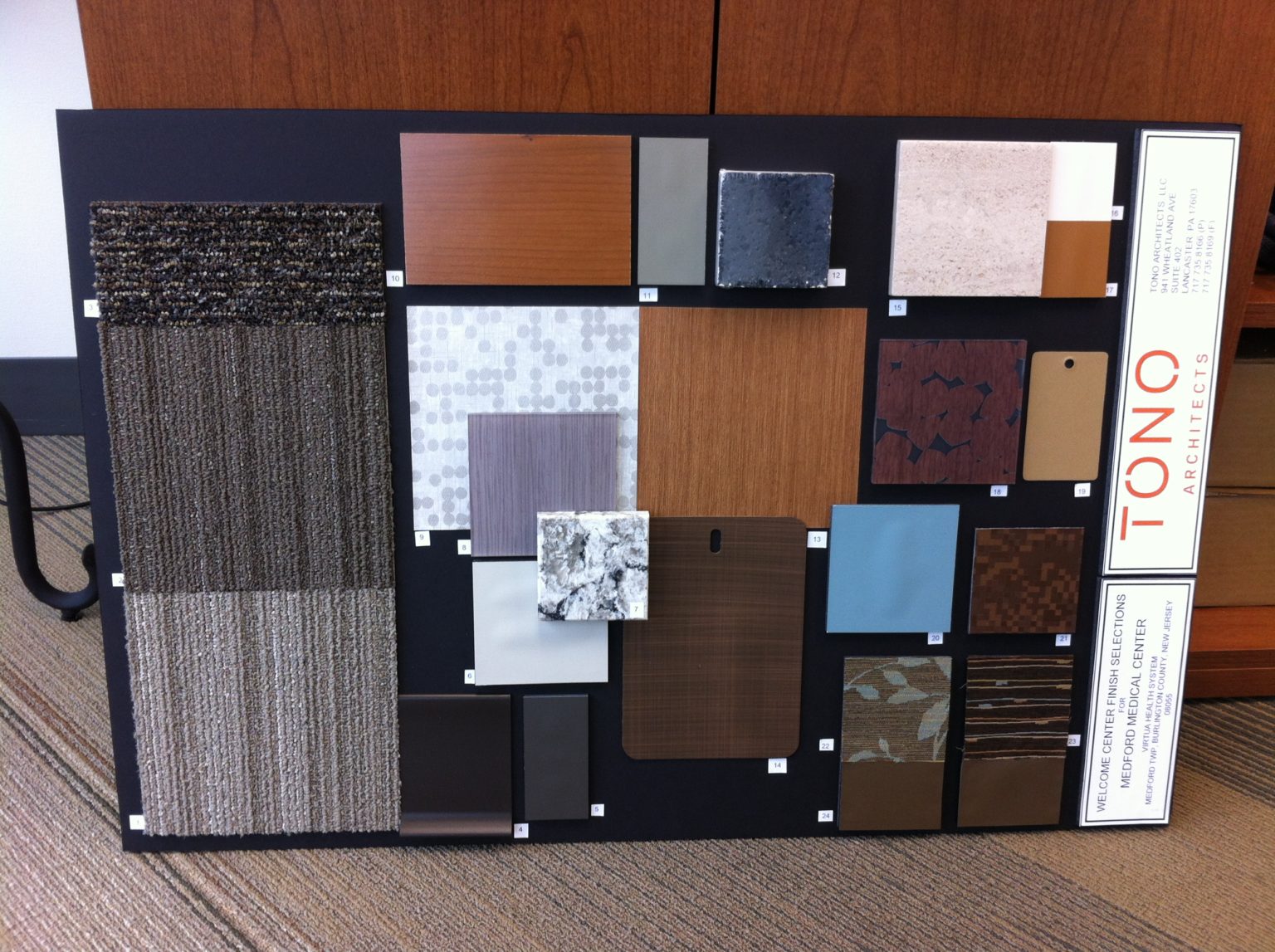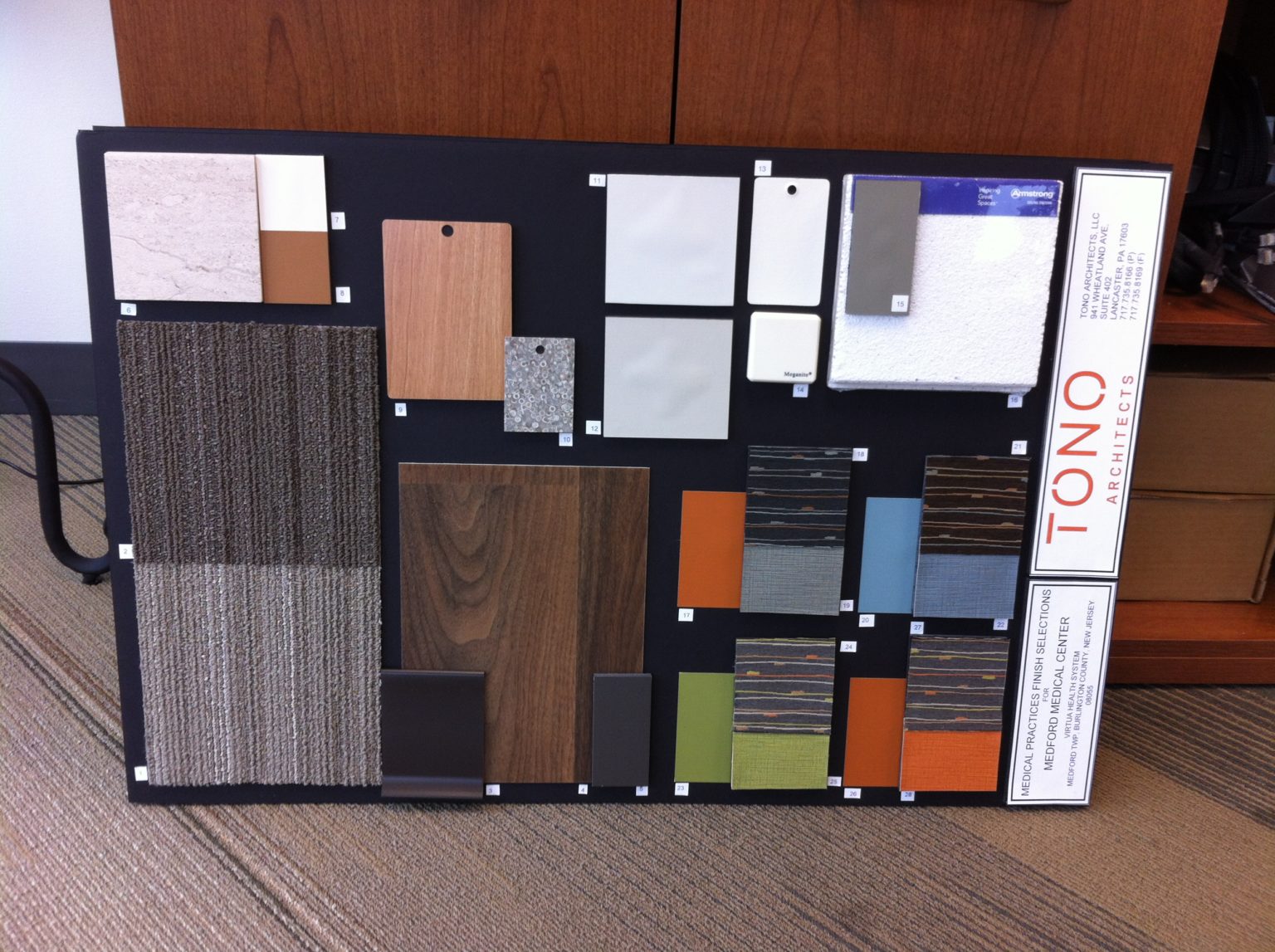 Medford Medical Center Finish Selections
Responsibilities of TONO's Design Team
We are architects and interior designers that listen, review, translate, design, document, and advise on the needs of each project. We provide historical data and catalog design standards, offering alternative solutions when needed to maintain a consistent brand language across all Virtua practices. TONO has even advised Virtua on projects managed by other design firms, demonstrating our commitment to our long-standing partnership and lessening the burden of their project managers. From designing an initial floor plan, to collecting construction bids, to celebrating each practice's official opening, we are a constant presence throughout the project.
Typical Project Development Timeline
Each Virtua project typically begins with a Test Fit Study. Simply put, the test fit phase develops a preliminary floor plan for the purpose of confirming that a client's needs can be accommodated in a given space. The first part of this process is the site survey and investigation. Our team visits each project location to measure the existing space and review the condition of the property. We review ADA compliance, examine MEP (mechanical, electrical, and plumbing) systems, and perform above-ceiling inspections to assess the existing building's structure and clearances. While documenting the existing conditions, we begin to program the needs of the practice, learning from the Virtua facilities team and user groups what needs are required in the final space. At this stage, we address any concerns from practice leadership, gather critical feedback, and ensure the project is progressing within the parameters set at the outset. In addition to allowing the client to visualize the final layout, this test fit plan provides a foundation for Virtua's leadership to consider future practice growth, workflow efficiencies, and strategies for improving patient care.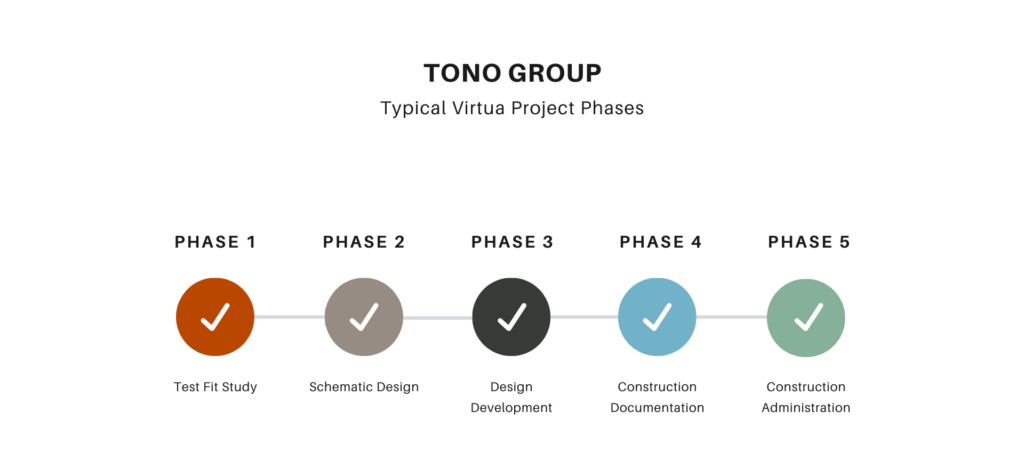 Private residence redesigned by TONO Architects, Lancaster, PA
Following the completion of the Test Fit Phase, we move through Schematic Design, Design Development, and then onto Construction Documentation. Through each of these phases, we work with Virtua's project leadership team to listen to their evolving needs and revise the plan. Upon preparation of Construction Documents, the project's design phase is officially concluded, as the contractor will use this final set of drawings to construct the space.
After the construction documents are complete, TONO works closely with the selected construction team to start building the vision that took months to formulate and document. We review product submittals and respond to questions from the contractor and Virtua leadership. We find solutions for the unexpected occurrences that tend to arise during construction, monitoring the costs of the project process from start to completion. Ultimately, our goal is for the leadership team, doctors, and other healthcare staff to be reinvigorated in their new space—it should improve productivity and give users the tools they need to provide the quality patient care that is the hallmark of Virtua Health.
The Long-Term Impact of Good Design
Increasing Virtua brand awareness was a long-term goal for the health system's leadership when we initiated our design partnership in 2014. In the years since, we have successfully implemented a set of design standards to maintain brand consistency across practice types. Not only have we influenced projects designed by TONO, but Virtua has used those standards on projects designed by other firms within the Virtua network.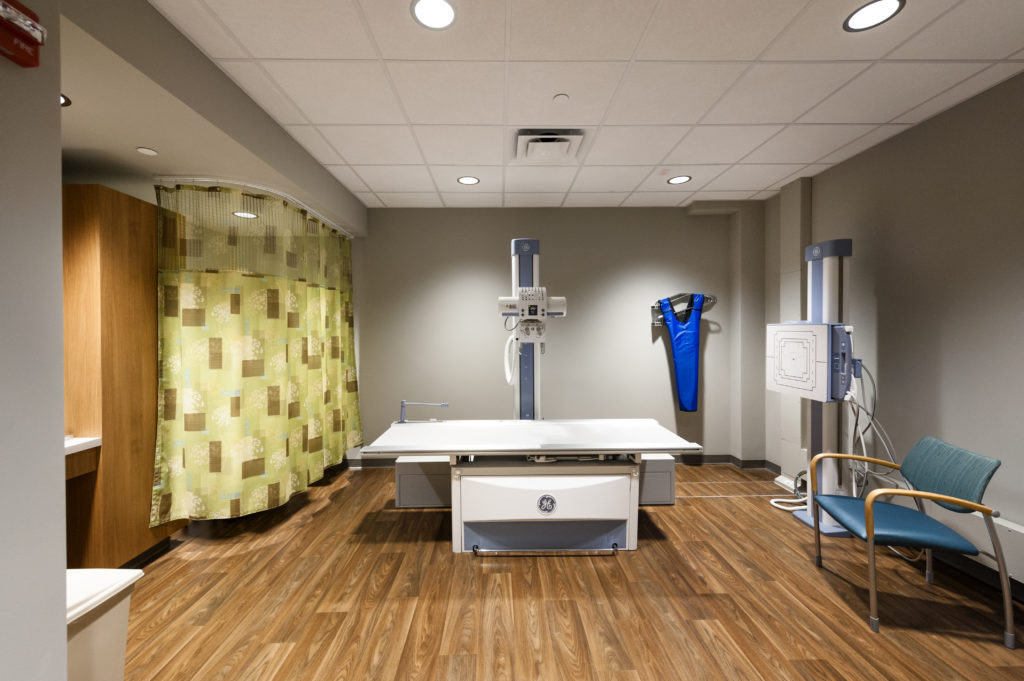 Virtua Team Area Concepts
Additionally, TONO has helped increase Virtua's efficiency by making workflow a critical component of project development. With guidance from Virtua leadership, TONO redesigned crucial team areas, exam rooms, and provider offices. Because employee satisfaction in these key spaces largely determines whether or not a project has been successful, listening to employees and finding ways to incorporate their patient care priorities is crucial, as this feedback has often resulted in notable improvements to design. This is particularly true when designing spaces equipped with medical technology. The staff that occupy the space offer great insights on how they use it each day, and a decision as small as outlet placement can certainly make a difference in employee efficiency and satisfaction.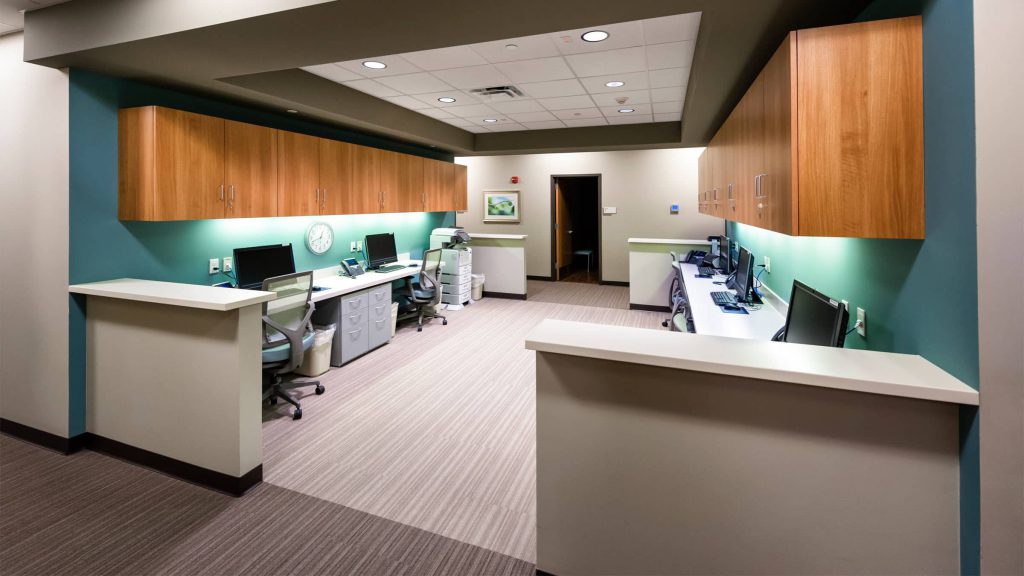 Above all, our design team and Virtua's leadership determine project success based on patient experience. We're often called on to expand Virtua practices that have grown shortly after completion of their initial phases—we view this continual growth as a sure sign of quality patient care and satisfactory patient experience.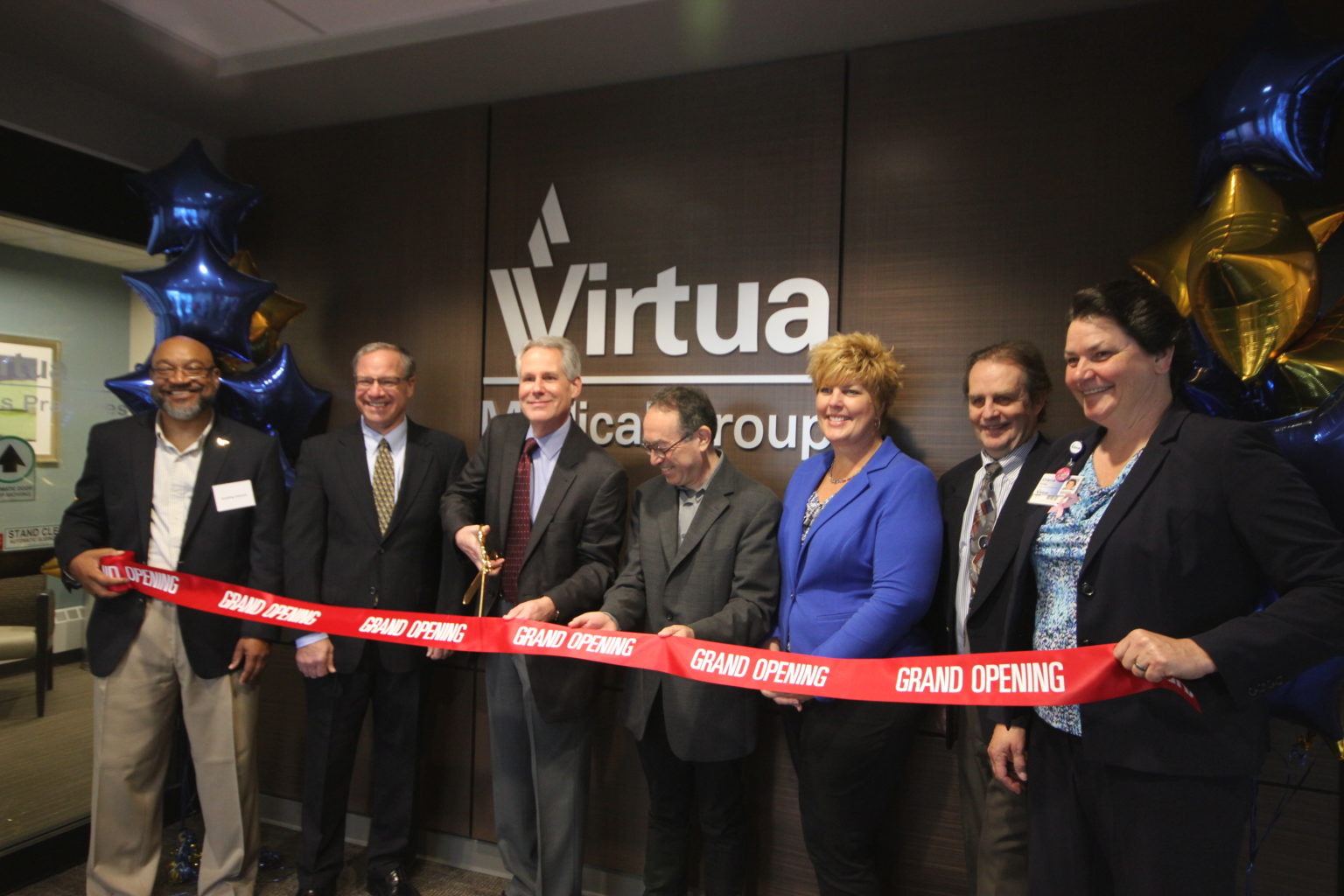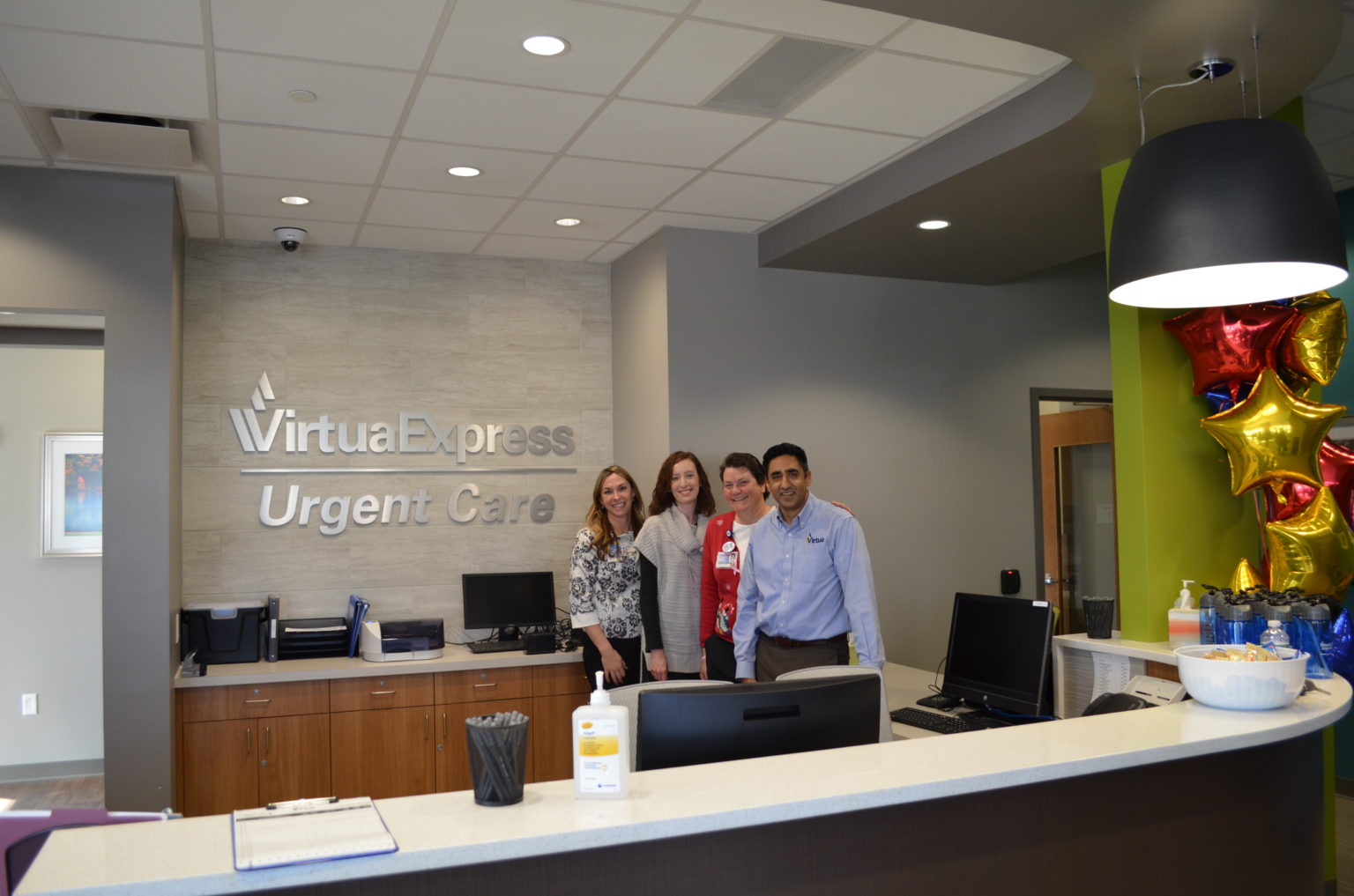 The TONO Team attends Grand Opening Ceremonies at Virtua's Robbinsville Urgent Care and Marlton Medical Center
TONO Group's ongoing partnership with Virtua has allowed our team to acutely understand the health system's Urgent Care, Primary Care, and Specialty Care practice needs. Our mutually beneficial process has given TONO a lasting client relationship and provided Virtua with a proven method for designing impactful healthcare spaces that fulfill its mission to "Be well, get well, and stay well."
Visit our Portfolio to see more of our healthcare design work.