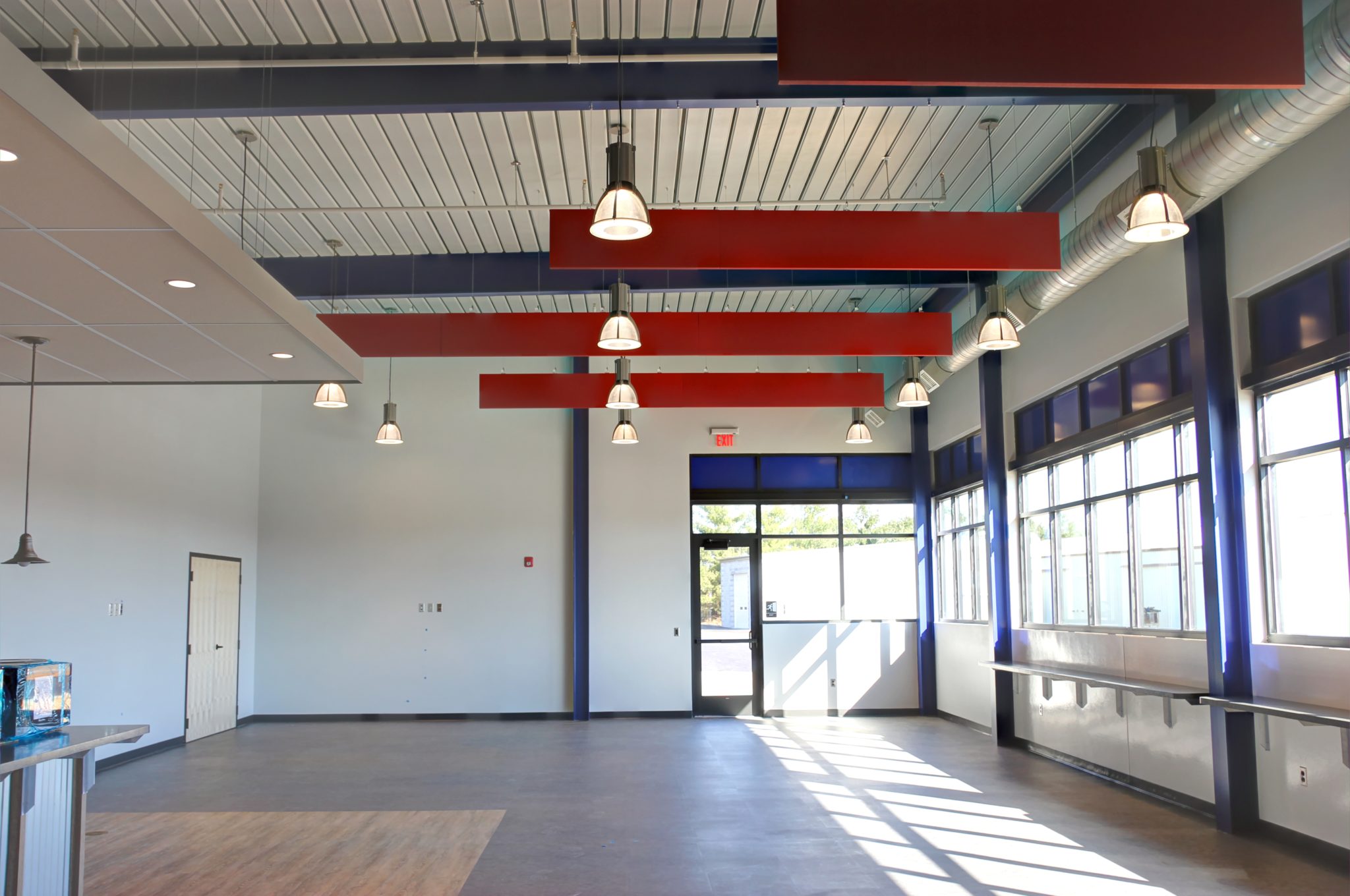 YOUR 10-STEP GUIDE TO OPTIMIZING PROJECT DELIVERY: A TONO GROUP CASE STUDY
Repeat client MH Eby, Inc. contracted with TONO Group to provide complete design and construction services for the renovation and expansion of its manufacturing facility in Ephrata, PA. This project serves as a model for the effective utilization of our integrated project delivery team, as TONO Architects and PROTO Construction collaboratively managed the multi-phased project from start to finish.
The timeline below outlines the step-by-step process our team adopted to optimize project delivery. Director of Architecture, Kyle Solyak, AIA, LEED AP, and TONO Group CEO, Hunter Johnson, AIA share project details and insights throughout.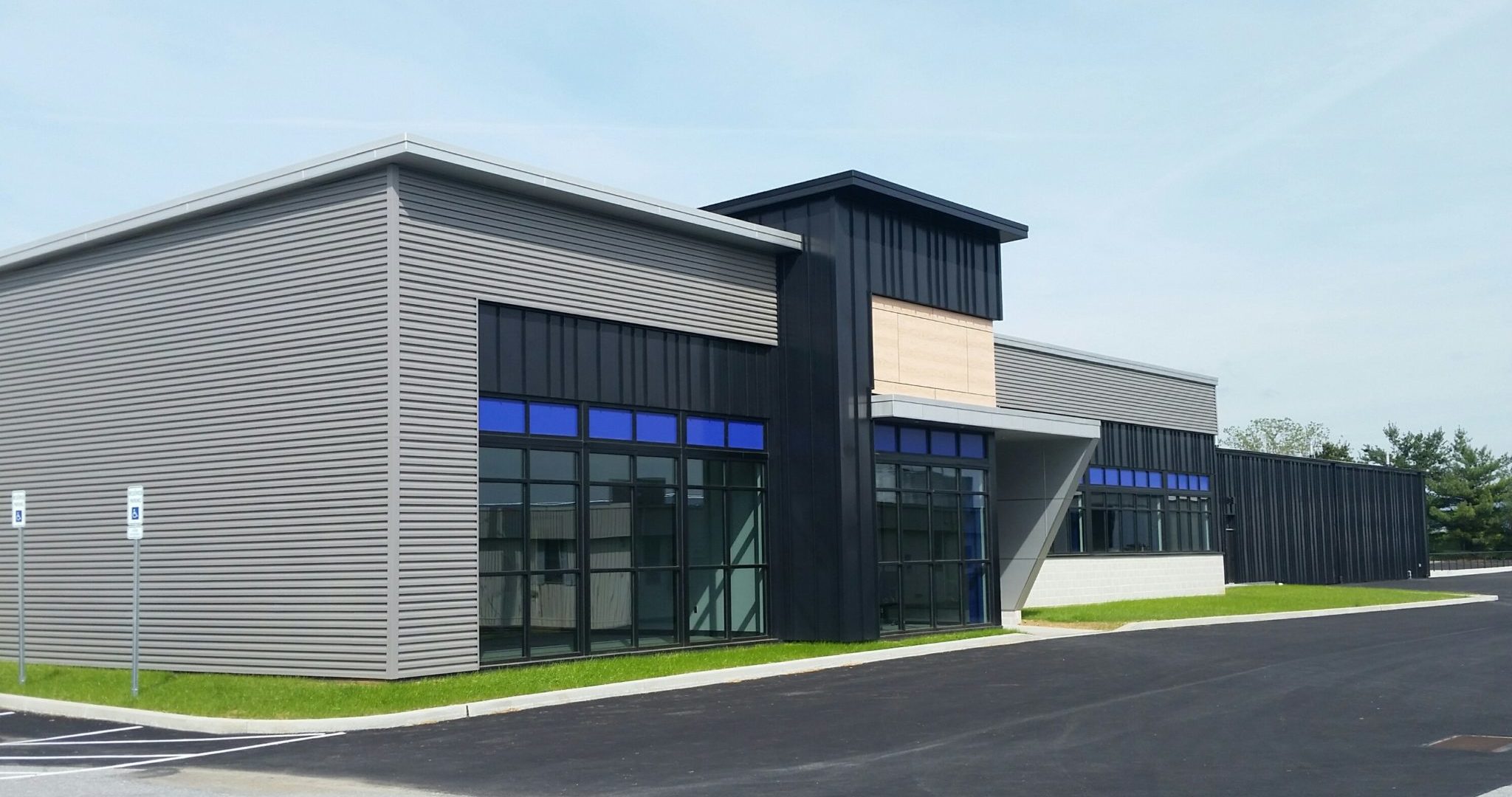 M.H. EBY, INC.
Project Type: Manufacturing & Operational Office Expansion
Businesses Involved: TONO, PROTO
Location: Ephrata, PA
Projection: 10,000 sq. ft.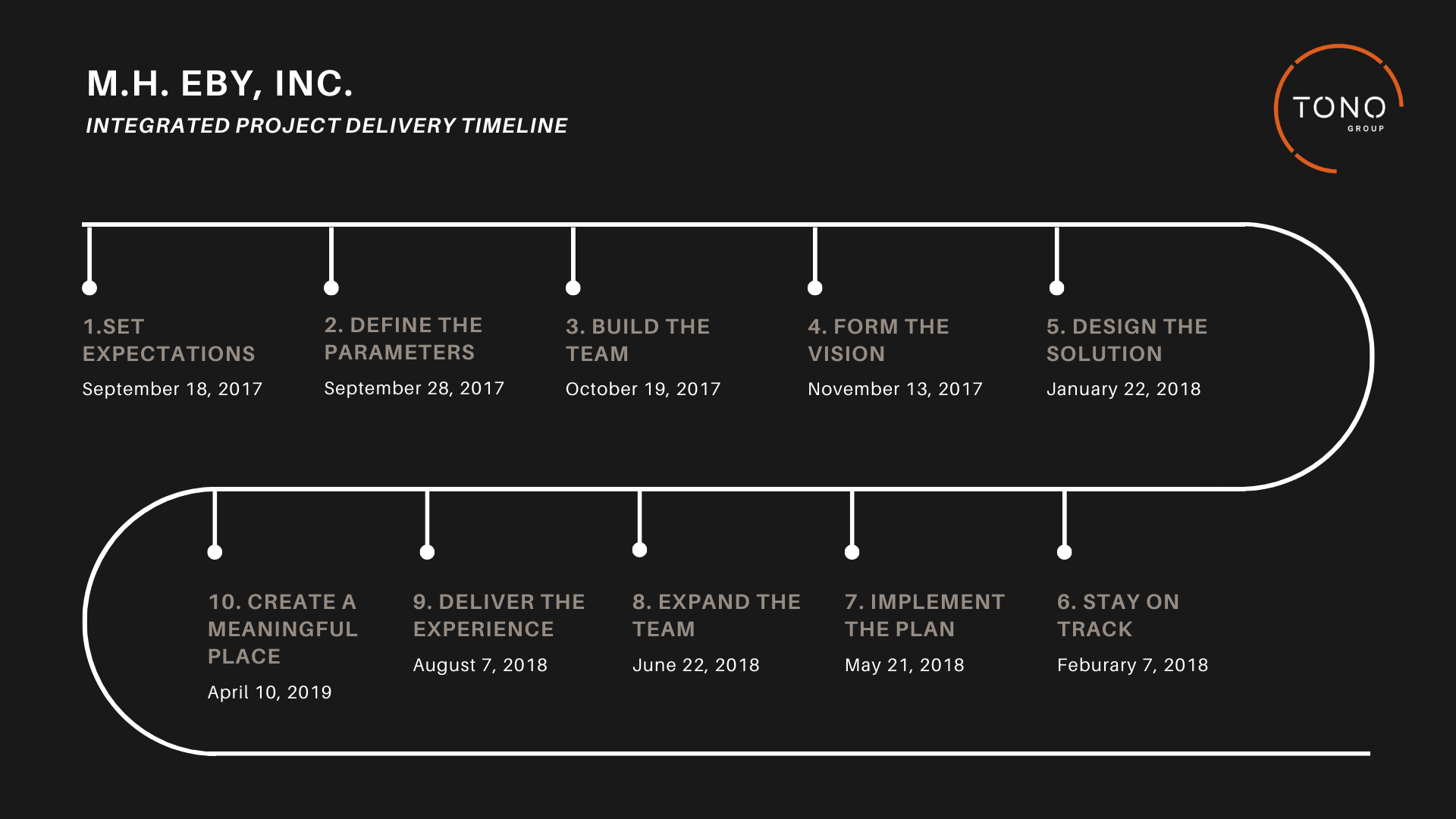 1.

 

Set Expectations
Day 1: September 18, 2017
From the outset, ensure all parties begin the process on the same page – literally, by developing a written proposal outlining each participant's responsibilities, while also narratively describing the project, its timeline and budget. Provide clear assurances so that each participant, including the ownership team, end users, design professionals, and building construction team is set up for success before the process begins.
Driven to have their facility represent the modern age of the company, MH Eby owners wanted to establish a new architectural language the evoked the MH Eby brand and provided a unique identity for the company.  The goal was to provide collaboration through communal space to encourage integration between all company departments while providing equivalent comfort and amenities for all employees.  – Kyle
2. Define the Parameters
Day 10: September 28, 2017
Hold a project kick-off meeting with all stakeholders to gain vested input into the scope of work, space needs, quality expectations, schedule, and financial performance parameters. This brainstorming session takes a deeper dive into the working aspects of the project. It's focused on gaining team understanding of the functional, mechanical, equipment, visual and other measurable aspects of the project.
While the existing building provided the necessary space required for production operations, the facility lacked the space for office and employee amenities to facilitate those daily functions. – Kyle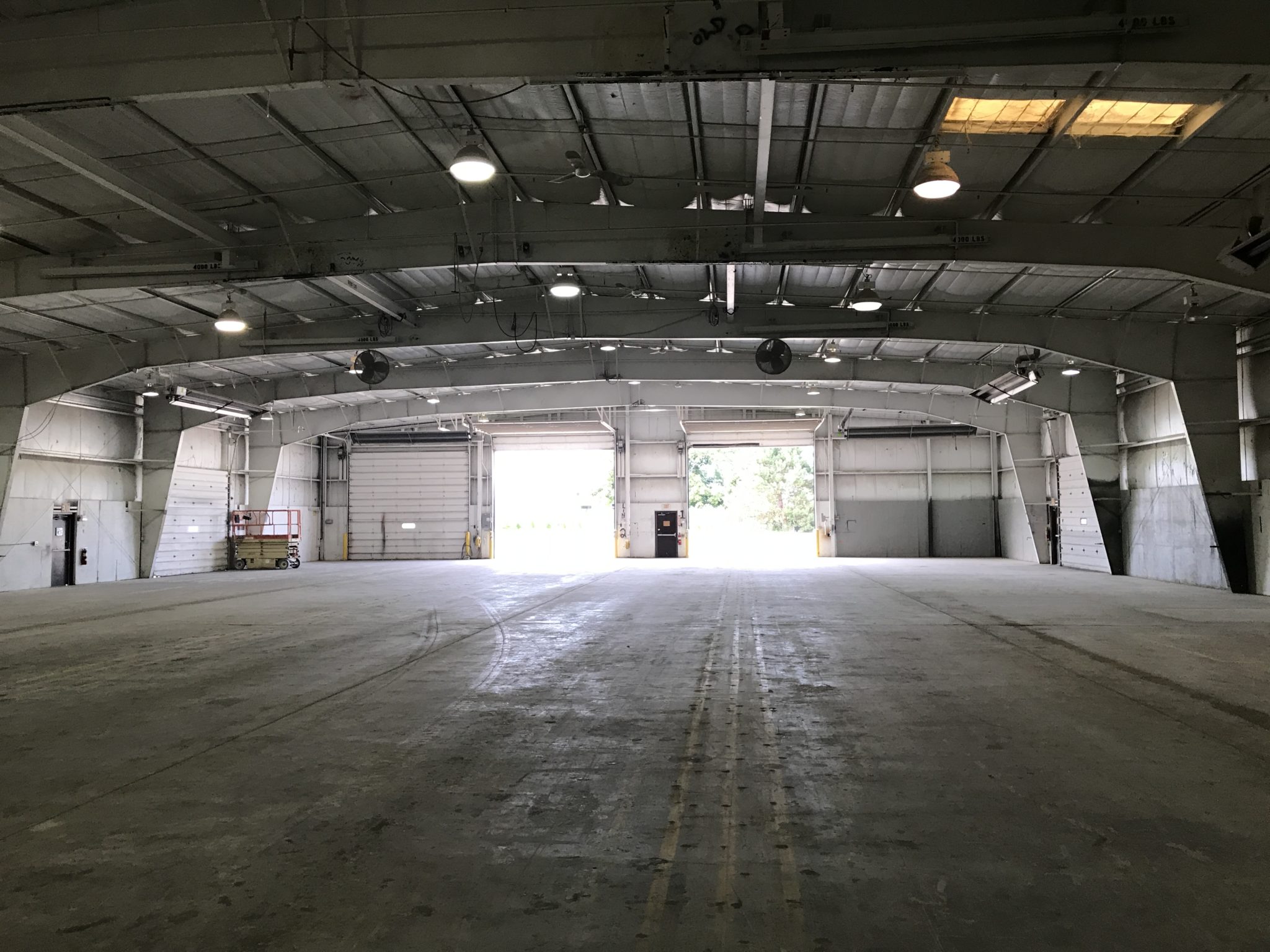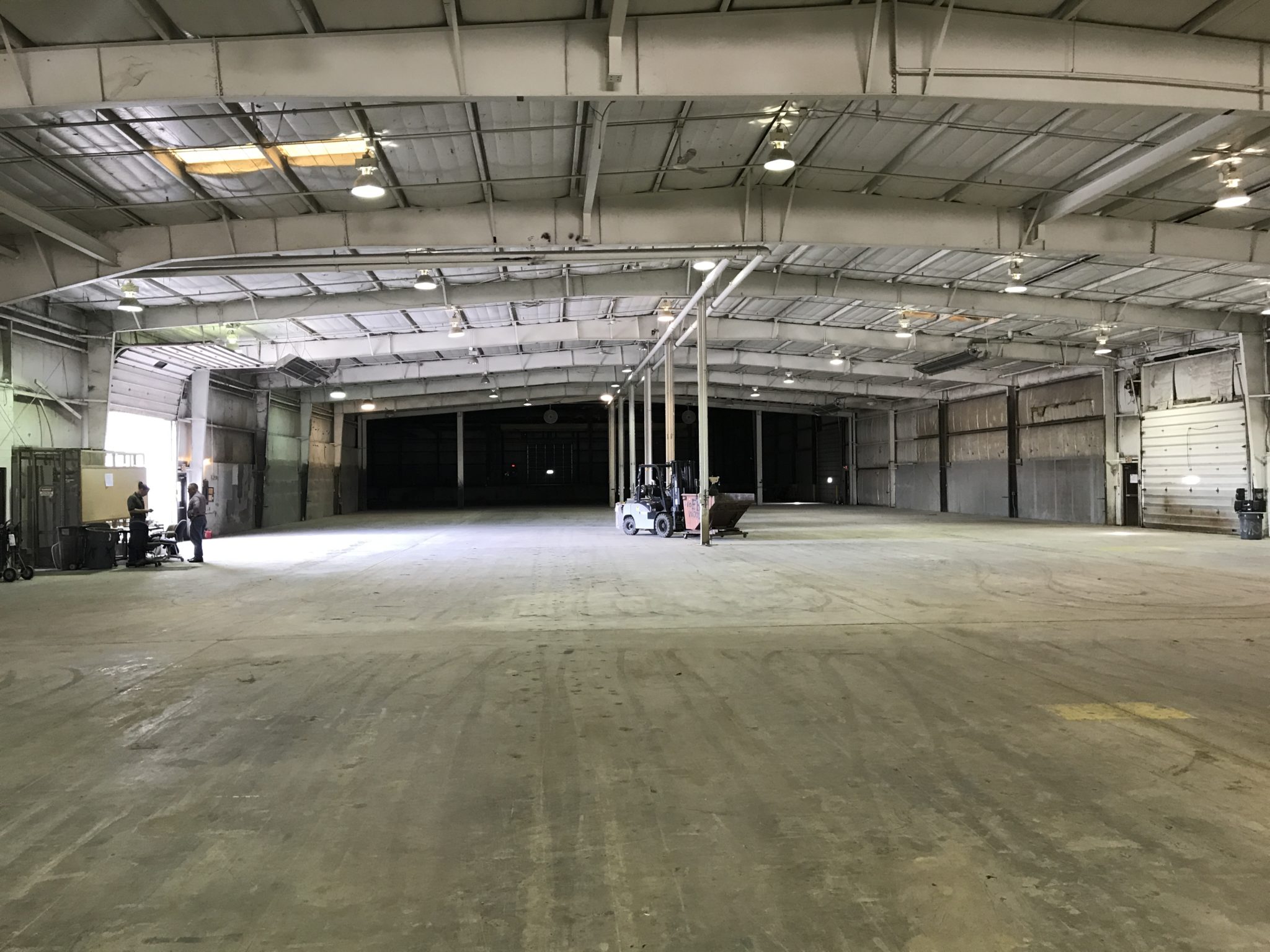 M.H. Eby's facility before renovation: September, 2017.
3. Build the Team
Day 31: October 19, 2017
With an understanding of the project's expectations for success, build a team of qualified and committed participants specifically selected to ensure optimal delivery. The integrated project delivery team works seamlessly from inception of the process to collectively achieve stakeholder expectations.
TONO Group saw the project through multiple phases of delivery, acting as a trusted partner in the process. – Hunter
4. Form the Vision
Day 56: November 13, 2017
Following the stakeholder brainstorming session, begin to assemble the cursory digital model. This model represents the planning organization and volumetric expression of the project's spatial and functional needs. Drawing inspiration from company branding parameters, existing site context, and industry-specific references, prepare conceptual illustrations and planning options.
5. Design the Solution
Day 126: January 22, 2018
Through a collaborative and creative process, architects, engineers, and interior designers mutually participate in the development of the digital model through frequent interactions with the project ownership team and end users. Gain insight from the building construction team–including significant trade partners—to investigate specific building systems and ensure a value-driven approach.
Centered on creating a new main entrance, a portal wrapped in the companies' signature aluminum production material creates an easily identified entry for use by all employees and visitors alike. The steel frame structure provides large open interior space and the ability to provide for large expanses of glass to bring in natural daylight and provide a more open and welcoming presence to visitors. Clad in a mixture of corrugated metal, concrete block, and wood, the materials provide for texture and undulation in the façade and bring a warmth and beauty to the industrial facility. – Kyle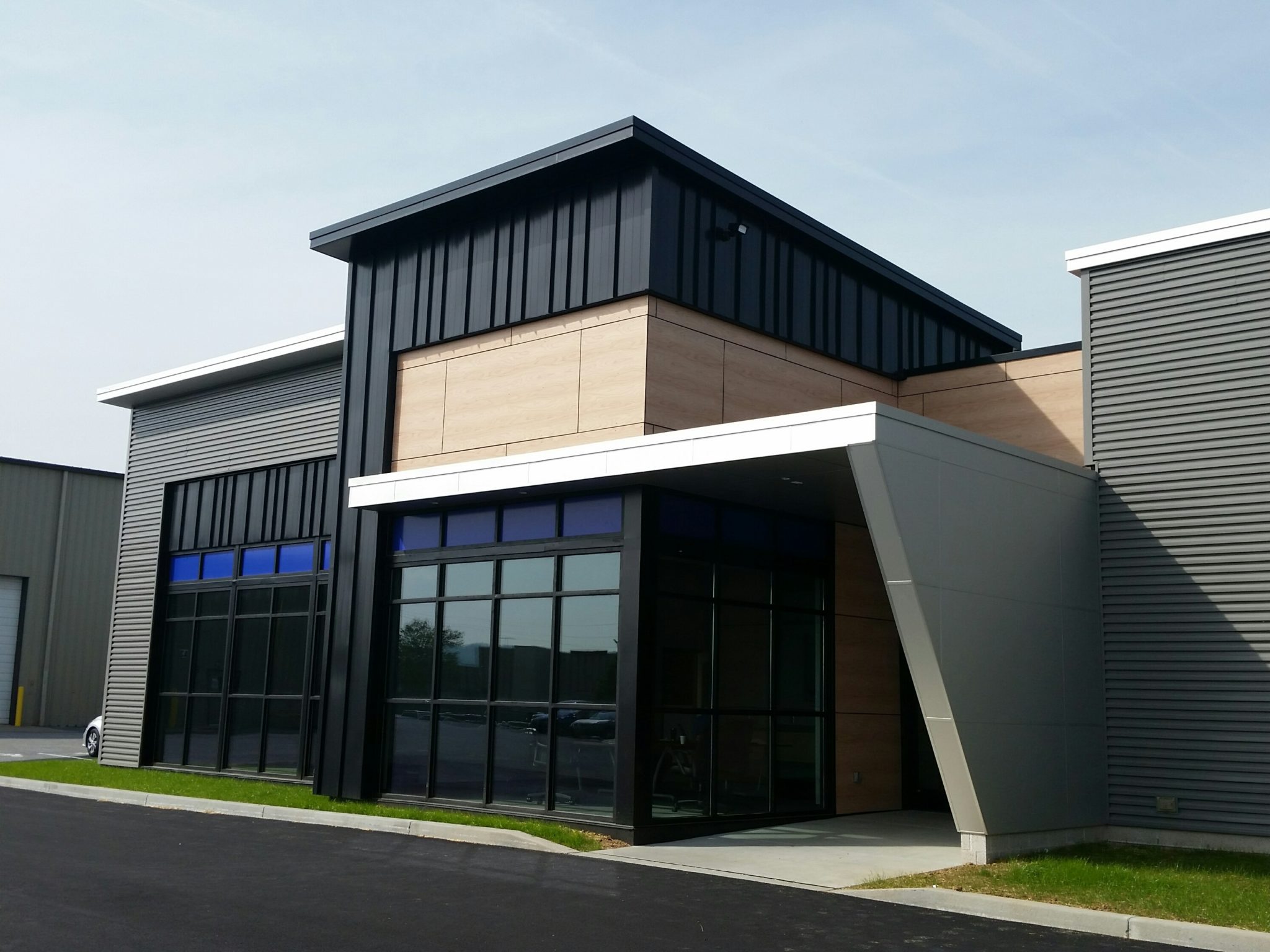 6. Stay on Track
Day 142: February 7, 2018
Briefly pause the design and engineering process at predetermined intervals to instill quality controls and reexamine project performance parameters. In particular, prepare detailed cost models to ensure the project is tracking according to initial expectations. Adjust as needed when changes to the planning direction occur.
7. Implement the Plan
Day 245: May 21, 2018
Refine and modify the design solution as needed to maintain the evolving performance parameters. Following final quality assurance reviews with all stakeholders, develop the final permit and subcontractor bid package with detailed architectural, interior design and building engineering documentation.
8. Expand the Team
Day 277: June 22, 2018
To expand the construction team and execute the work, solicit proposals from qualified subcontractors, tradespersons, and materials suppliers for best value. Through careful scrutiny and negotiation, provide recommendations for the expanded construction team to all stakeholders and prepare a final project control estimate. Using a transparent project accounting system, initiate the construction process with a "Cost Plus a Fee" arrangement ensuring a Guaranteed Maximum Price for the work.
Phase-1, completed in June of 2018, provided the space needed to install all new electrical service to the building as well as create their maintenance shop so that operations could move in immediately. – Kyle
Phase 1 Construction Progress
9. Deliver the Experience
Day 323: August 7, 2018
Commence construction following the careful development of a mutually agreeable milestone schedule. Using the critical path method, identify long-lead time, material, and building system components to appropriately coordinate a streamlined construction delivery process. Provide regular quality reviews of the work with stakeholders and the design team throughout the construction duration. Stage the work in a manner that provides the least disruption to ongoing building operations and maintains a safe work environment.
Construction on Phase-2 began in September 2018 and consisted of 10,000 square feet of office space, conference rooms, locker rooms, restrooms, large communal lunchroom, and all new dock level shipping/receiving bays. – Kyle
Phase 2 Construction Progress
10. Create a Meaningful Place
Day 569: April 10, 2019
Provide furnishings and equipment prior to occupancy to complete the fit and function of the facility. Outperform expectations through prompt responses, additional quality assurances, and frequent communication with all stakeholders. Maintain and strengthen relationships for the long-term with project stakeholders including ownership team, end users, contractors and design professionals with timely follow-up and careful stewardship of the project resources.
M.H. Eby's space is adaptable to future expansion as the company continues to grow. – Hunter
To learn more about how an integrated project delivery team produces optimal results, visit our blog. To see more projects like this, check out the other projects featured on our online Portfolio. If you're looking to get started on a new project and TONO Group seems like the right fit, don't hesitate to contact us.