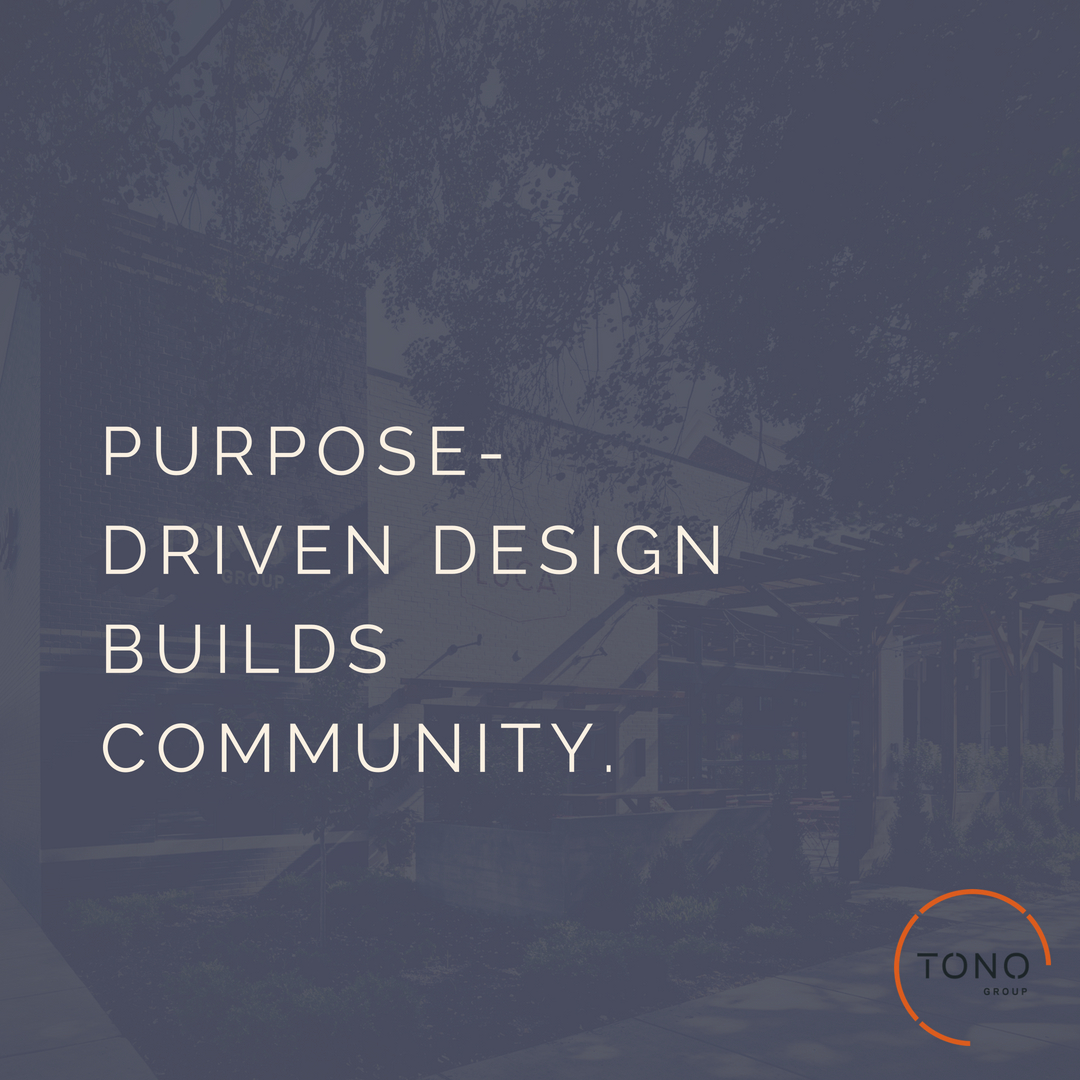 WHY WE NEED PURPOSE-DRIVEN REAL ESTATE DEVELOPMENT
There is a better way to create meaningful places and it begins with aligning the right people, in the right place, for the right reasons. The saying that "whatever is worth doing at all, is worth doing well" rings truer than ever in the world of real estate development. We have an amazing opportunity to make powerful contributions to the future of our communities. If ever there was a time and place to take inspired action over simply required action, it is now.
Anyone can put together projects that make financial sense. It is much more challenging and even more rewarding to develop projects that measure what matters. This means that we have to redefine how we view success. We must consider metrics that are outside of traditional ways of measuring performance. Understanding that projects must be viable, there are other factors that are just as important.
How do we do this?
By looking at performance indicators such as increasing social and intellectual capital, strengthening our local economies, implementing new building technologies and sustainable practices. We also must look at the power of design to promote equitable projects that practice inclusive design and learn to see things through a child's eye. All of these factors ensure that we are developing projects in and on-purpose.
How do all of these indicators contribute tangible benefits to real estate development? We could go on for as long as someone will listen to us about all of these points and more. Below are a few ways we can realize major impact by adjusting our focus.
Social and Intellectual Capital are among the most important assets our local communities can possess. By fostering opportunity and the entrepreneurial spirit through a purpose-driven project development, we can contribute to positive growth of our local economies as well as our city's competitive edge.
Strengthening Local Economies improving things like walkability, safety, and accessibility contributes to reducing household transportation costs and creating vibrant, connected neighborhoods with improved density.
New Technologies and Sustainable Building Practices are not only good for our health and our minds, successful implementation lends to overall improved project performance. Like anything worthwhile, the upfront investment may be larger – but the positive impacts are priceless.
As TONO Group continues its evolution into a purpose-driven leader for community-centric development, these are exactly the kinds of challenges our model and our mission were designed to champion. There is immeasurable value in reclaiming the development process through a unified, considered team, a hybrid project delivery process, and a reputation for creating spaces that excite and delight.
The complexities of our goals are not lost on us. We meet these complexities with discipline and relentless enthusiasm for converting challenges into opportunities and ideas into impact.
"Our goal is not just to make meaningful places, but to make a better investment and consider the possibilities – to build with intention and sustainability in mind" – Founder/CEO, D. Hunter Johnson, AIA