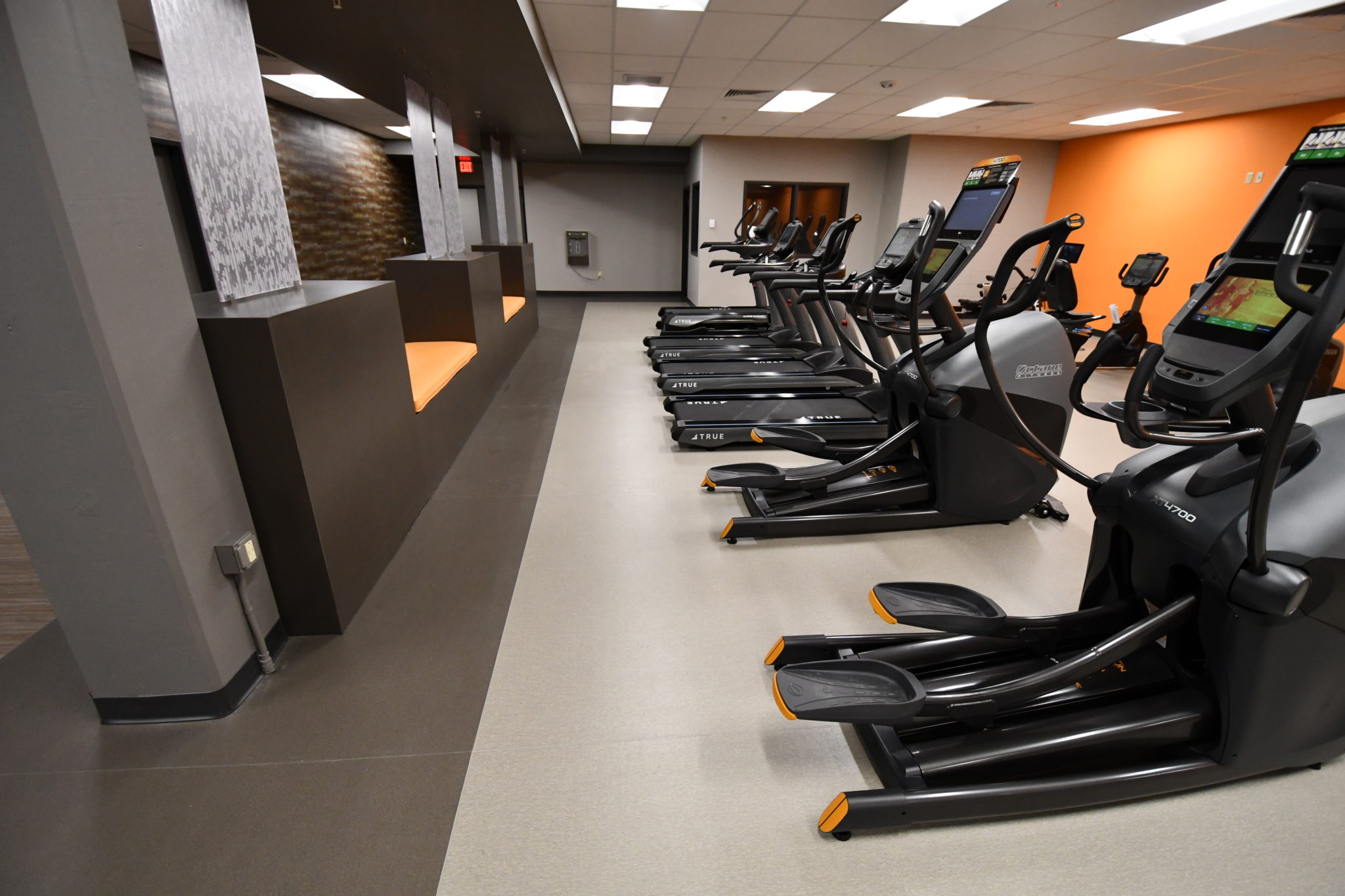 CORPORATE FITNESS FACILITIES TRENDS
In the corporate world, offering employee fitness facilities as part of a wellness program remains a trending programmatic request. Businesses and institutions desiring to keep and retain top talent as well as promote a healthy work environment continue to see value by building their own fitness areas.
Now, more than ever, having the opportunity to limit exposure outside of the work environment is becoming more desirable. Often the interest in the fitness facility is reinforced by an emphasis of employers to not only invest in their employee's physical health, but also their mental health and stress management. The trauma of recent events has posed significant strains on our everyday lives and therefore stress relief is a key outlet.
As companies contemplate whether to provide a fitness area in their facility, let's review our knowledge of four design trends that reinforce the benefits:
Visibility:
Connection to the rest of the building is key and if a workout area is provided, leadership will want their employees to take advantage of this benefit. Fitness for some individuals is an everyday routine; while for others there is a need to find the motivation. By locating the fitness center in a visible and distinct area, it provides staff with a glimpse of the availability of the amenity, and also a reminder to take advantage of the resource.
In the example image below the fitness center is positioned on an upper level to keep noise removed from a majority of the open office workstations, but windows into the main concourse of this 100,000-sf office building were provided to remind those passing by of the availability of the space. Connection to the outside is also a key factor. Working out indoors while being visually connected to the outdoors is essential to not only provide natural daylight, but also to infuse energy into the space.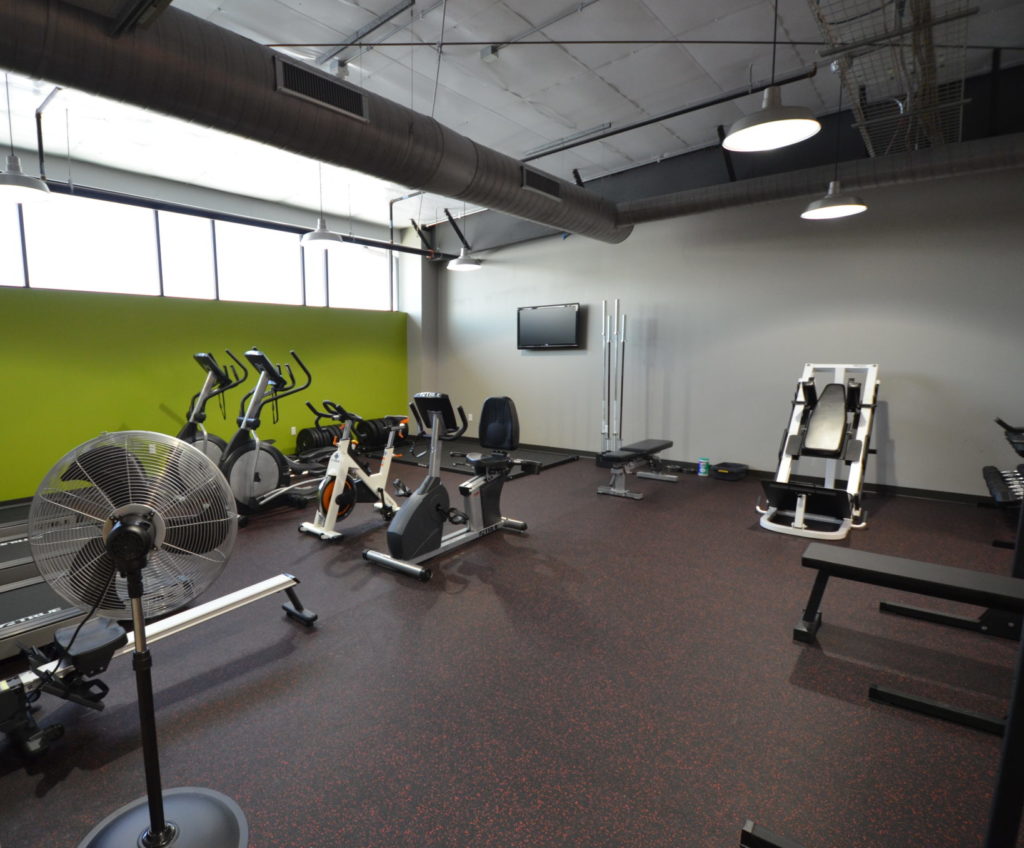 Technology:
Connectivity in the modern world is key. When creating the space, the design should ensure that the infrastructure is in place for internet connectivity to equipment, but also with the users' personal devices. With the popularity of fitness trackers rising and connectivity to social media, many find motivation in sharing their activities with friends and groups that have similar interests. By providing networked equipment and IT infrastructure that support these platforms, employees have one more reason to work out and share the love of their office environment. As design professionals, our role is to lead the coordination of the infrastructure and work with our construction and engineering partners to address all of the requirements for the requested equipment.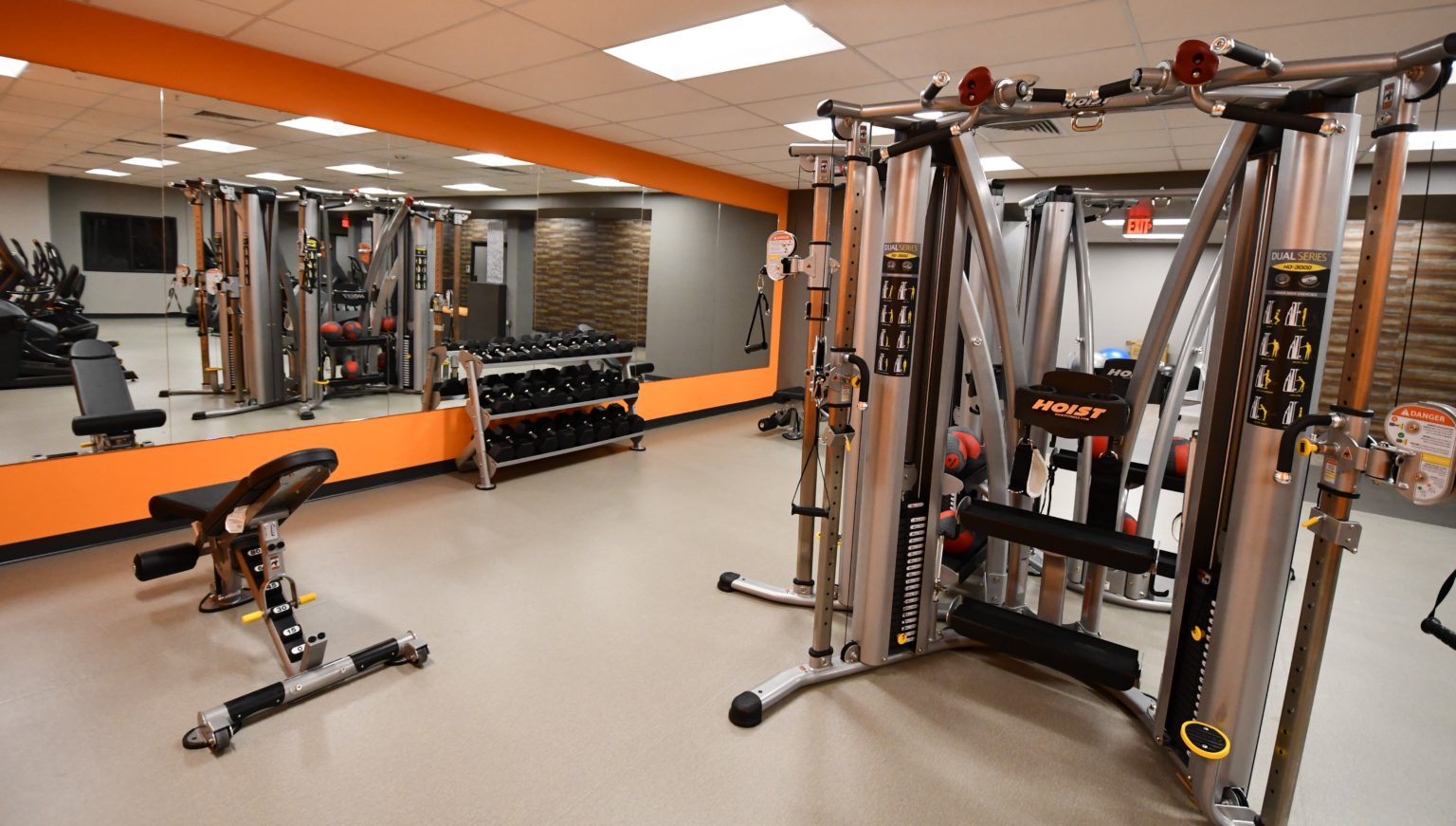 Changing / Locker Rooms:
For the early morning fitness gurus, the changing facility is a fundamental necessity for transitioning to the work day. However, the locker room requirements and additional infrastructure can often be cost prohibitive. As designers we are challenged to find creative ways of combining code required restrooms with changing and shower areas. By pairing these functions together with other plumbing components, the costs to justify the fitness amenity becomes easier. In a few of our recent designs, the solution provided changing areas in separate rooms with a direct connection to the restrooms. This separated layout configuration allowed privacy, function and cost efficiencies.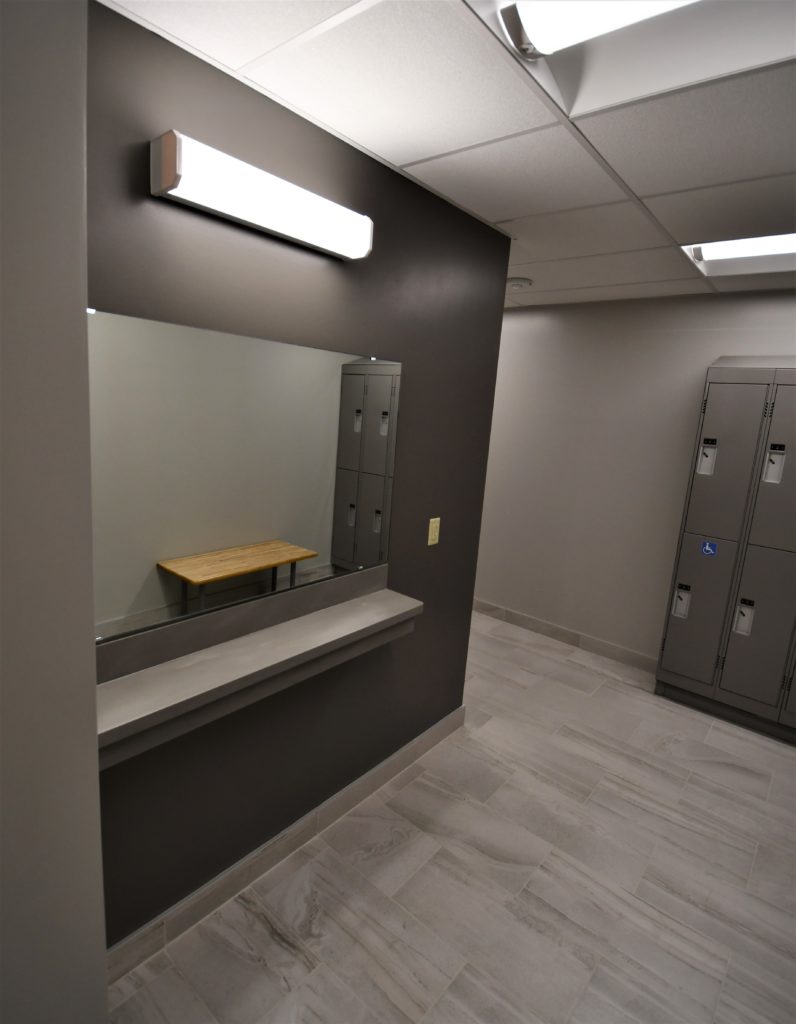 Trainer Offices:
Some corporate fitness facilities increase utilization and safety of their gyms by providing trainers, even if only part-time. By providing less experienced employees with access to equipment orientation training and personalized fitness planning, the trainer becomes a catalyst for successful implementation of the wellness program. Typically smaller offices are outfitting with large, expansive windows strategically placed to provide visibility of the exercise areas while doubling as meeting zones for one-to-one fitness planning.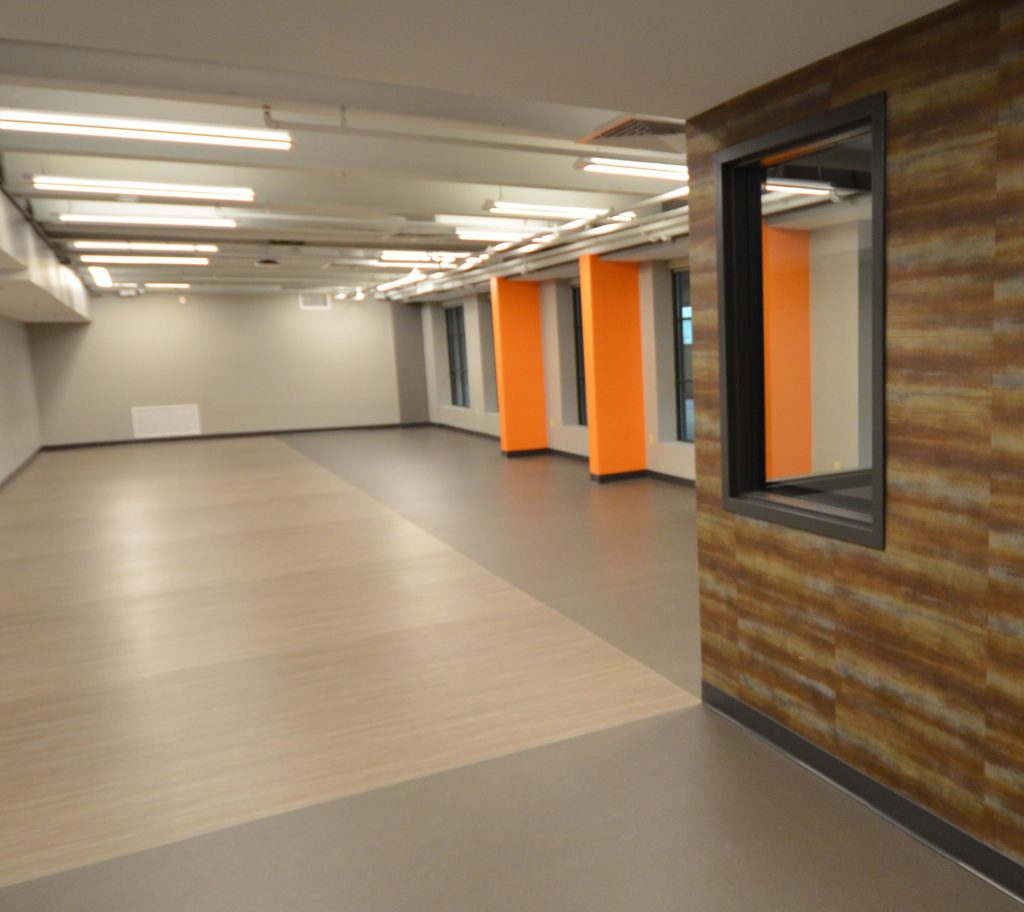 Despite the pandemic which has changed our approach to social interactions and distancing, the corporate world pushes forward. As we heal and immunity is gained, successful businesses will focus more than ever on employee health and wellness. Undoubtedly, corporate fitness facilities will evolve and become increasingly pivotal recruiting and retention benefits.
"When 'i' is replaced by 'we' then illness becomes wellness."