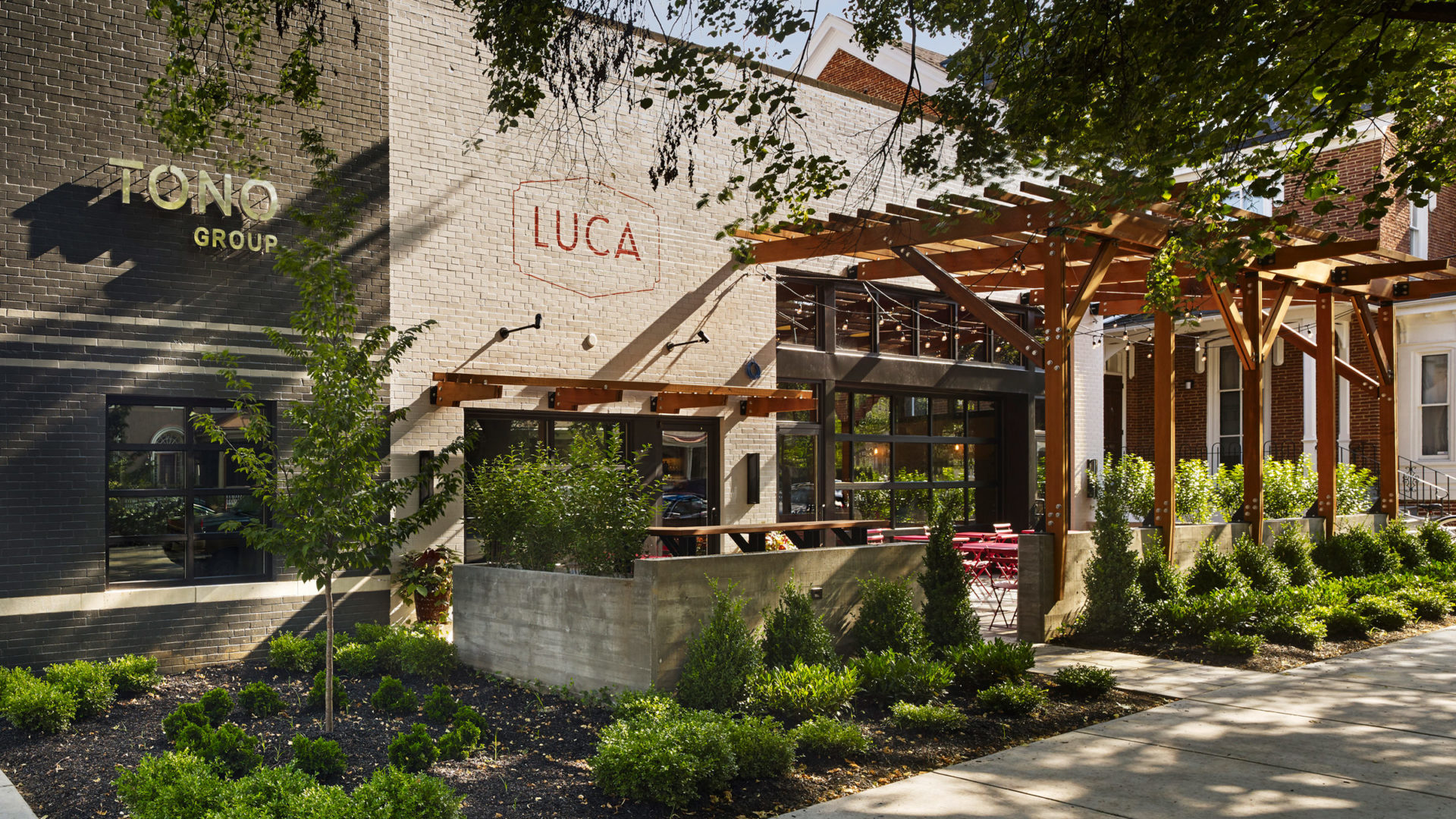 BACK TO THE FUTURE OF ARCHITECTURE: LAUNCHING RETRO DEVELOPMENT
We're on a mission to create meaningful places and we believe architecture is a singular endeavor. That's why we have followed an ambitious path to unify the design-build concept. Because when you know better, you're obligated to do better.
This year has been a time of tremendous change and growth. TONO Group has launched a brand new company, developed, planned, built, and designed our offices, and hired seventeen full-time employees!
RETRO Development is the newest addition to TONO Group's family of businesses and joins TONO Architects, PROTO Construction, and Interiors by DECO. Taken from the word retrofit, meaning to go back and improve, RETRO Development's power is manifest through its investment in the long-term success of communities and neighborhoods.
With a core value to find and imagine the potential within existing infrastructure, RETRO Development gives a second chance and breathes new life into those places and spaces within the fabric of a community where holes in the landscape exist because of neglect, decay, blight, or a devaluing process. The final result is a living, transformative example of smart growth and sustainability.
Our most meaningful place, to date, is RETRO Development's first project. The building at 436 West James Street in Downtown Lancaster houses our new offices as well as an Italian wood-burning restaurant and bar named LUCA. It's an example of our capability as developers, architects, builders, and designers. The project signifies a meaningful whole made up of many parts—and it considers the value that gathering places and connected communities can achieve. It also proposes to bring architecture back to the conversation.
As we continue to follow an ambitious path to complete our seamless design-build concept and rethink architecture, our vision is focused on investment placemaking. There is a reward for reimagining the forgotten, the abandoned, and the less flashy. The exchange is a renewed sense of purpose and a greater good—for our homes, our offices, our neighborhoods, and our shared spaces. Through thoughtful development and a strong sense of place, we believe we can construct healthy communities. The stakes are high, but buildings don't just reflect cities—they shape society.
And just like that…we're heading back to the future of architecture, reclaiming the landscape and the built environment, taking the greatest responsibility and ownership, and learning from the past—proving that architecture has the power and capacity to heal and restore, renew and repurpose. RETRO Development knows that everything is made beautiful in its own time and that what's in the past has only served to strengthen and capture our imagination of what a remade building can become.
(Read what LNP and Central Penn Business Journal have to say about RETRO Development.)
Joyfully,
TONO Group