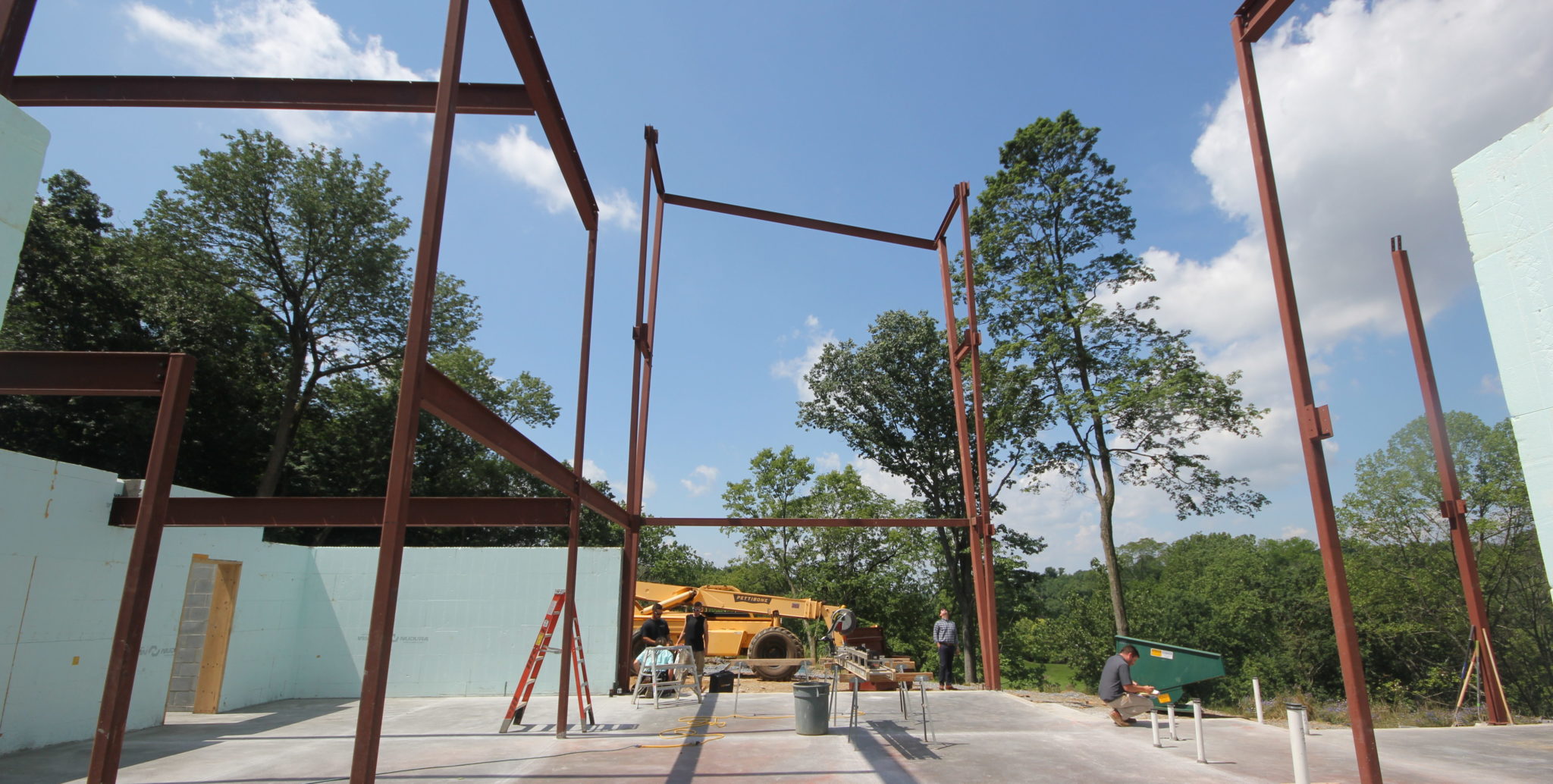 HOW TO KICK-OFF YOUR BUILDING PROJECT IN 3 STEPS
Whether you're building your dream home, expanding your business, or developing property, starting a new building project can feel overwhelming. For those who've never utilized professional design and construction services, the process may seem unclear and overly complex, as the navigation of design, spatial needs, cost, building codes, zoning ordinances, etc. falls well beyond a novice's realm of experience. That's where your team of professionals should come in. Whether you have a rough design idea or a detailed plan for everything from layout to finishes, your first step should be to find a qualified architect.
1. Start with an Architect
Architects are the only project delivery professionals that are educated and experienced in each phase of work. A common misconception is that they deal solely with aesthetic design, focusing only on making buildings "look pretty". More often, the architect takes on the role of lead consultant, managing all other parties involved, coordinating with engineers and contractors, navigating through building codes and zoning ordinances, overcoming design challenges, and overseeing construction work. They are client relations specialists and professional problem-solvers, seeing the project through from the beginning schematic design phase to final construction. Consequently, having an architect on your team prepares you for all other aspects of project delivery.
2. Define your Needs & Limitations
When you're prepared to contact and consider a few possible architectural firms, you should be ready to answer some preliminary questions. While your architect can work with you to develop your scope of work, you should give significant thought to the following before scheduling an initial meeting:
What are you needs?
It's important to deeply consider your wants and needs for your new space. Think about how you currently work or live. How would you change your space to better accommodate your lifestyle, your business, or your community? Do you want more natural light, more open space for collaboration, a large parking lot for visitors or employees? Don't be afraid to think outside of the box at this stage, as this will help your design team consider all possibilities and make room for significant improvements.
What's your budget?
Understanding your financial limitations at the outset gives your architect the ability to adjust the proposed scope of work and set realistic expectations for the final design.
What's your timeline?
If your project is on a tight deadline, let your architect know right away! Refining a design plan, gathering the right permits, and finishing construction take may take more time than you think. Your architect will be able to tell you if you're proposed completion date is feasible.
3. Find the Right Firm to Bring Your Vision to Life
The design firms you meet with may offer different services. Most firms will adhere to a common design process, which is broken up into five or six phases, covering everything from site selection to interior design. At TONO Group, our integrated family of companies gives us the unique ability to take a project past the design phases and directly on to construction management and décor and furniture procurement.
Whichever design firm you choose, it's important that your architect understands your vision and has experience delivering the results you desire. Your project should align well with the firm's portfolio of past work and service offerings to ensure that you're hiring a group of capable professionals.
If you're ready to begin your building project and think TONO Group might be a good fit, contact us.