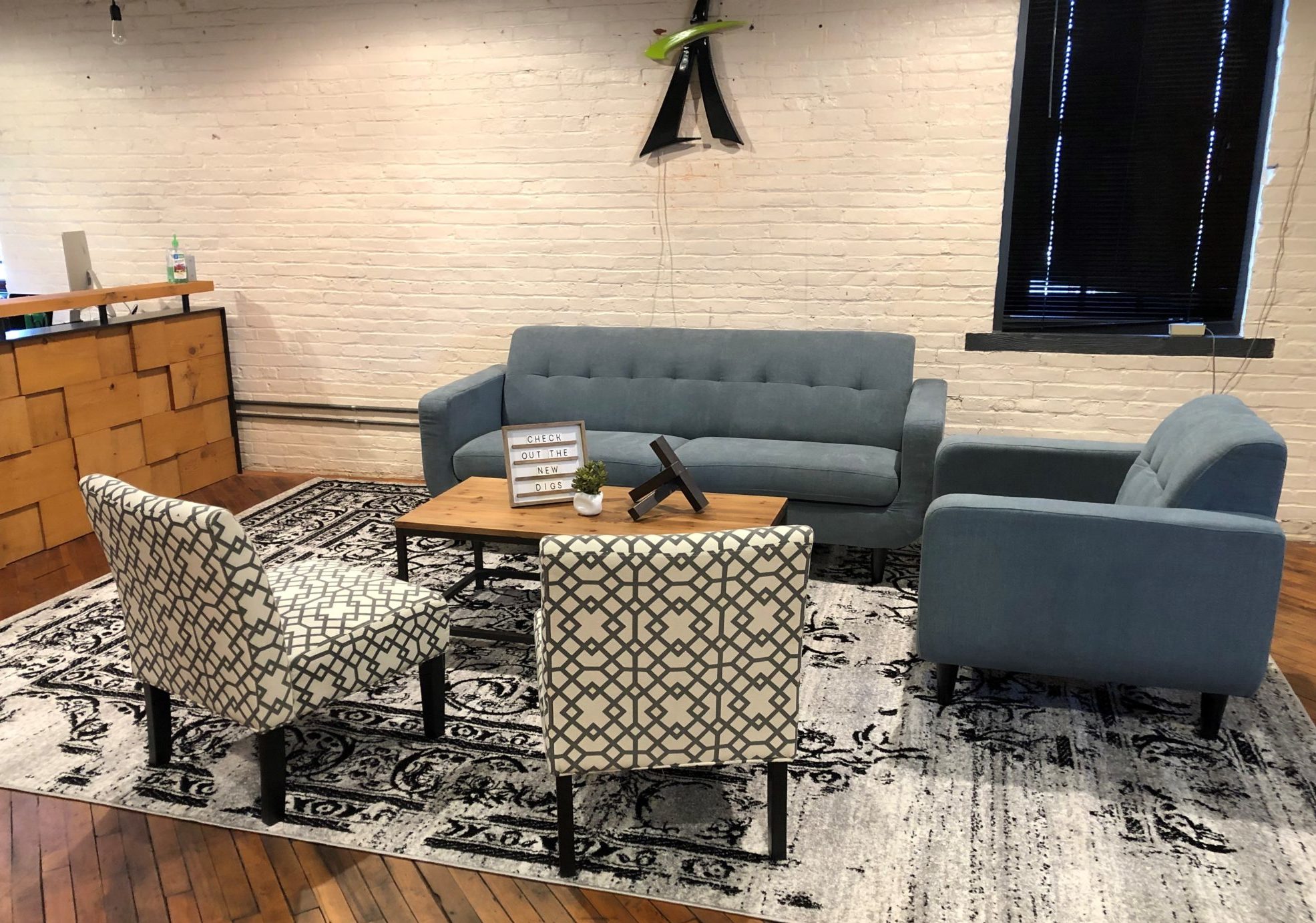 TRANSFORMING TOWER MARKETING
Project Type: Office
Businesses Involved: TONO, PROTO, DECO
Location: Lancaster, PA
Projection: 3,000 sq. ft.
Tower Marketing is a full-service Internet marketing agency based in Lancaster, PA. With a mission to help clients grow business by utilizing marketing tools and methods fit for our advanced digital age, Tower is increasing the impact of organizations like the American Heart Association of Lancaster, the Markets at Shrewsbury, and Nimblist.
The problem? Prior to 2019, their office space on North Charlotte Street in Lancaster City didn't reflect their brand, creativity, enthusiasm, or capabilities. A tired, cluttered interior disrupted workflow and failed to impress clients.
To give the space the facelift it desperately needed, Tower contracted with TONO Architects, PROTO Construction Management, and Interiors by DECO to re-design, re-construct, and re-furnish their existing lobby, work spaces, kitchen, conference rooms, and bathrooms.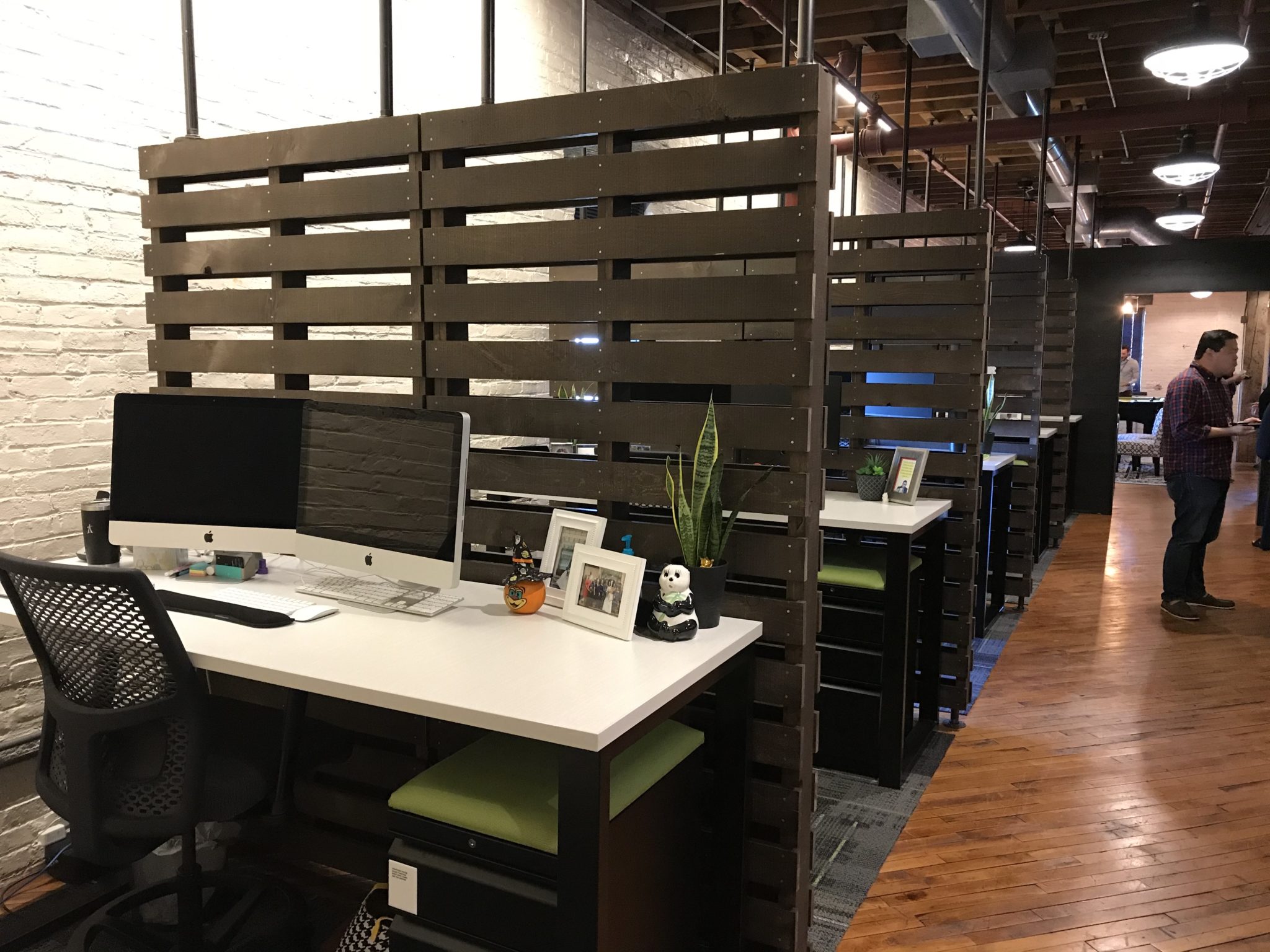 A top priority during redesign was to address the central work area's lack of meaningful organization. To remedy this, TONO used palette walls to separate workstations and create perimeter offices. An intimate "black box" structure in the center of the space differentiates the designers' work areas, while ample unoccupied room was incorporated into the final design to accommodate the company's future growth.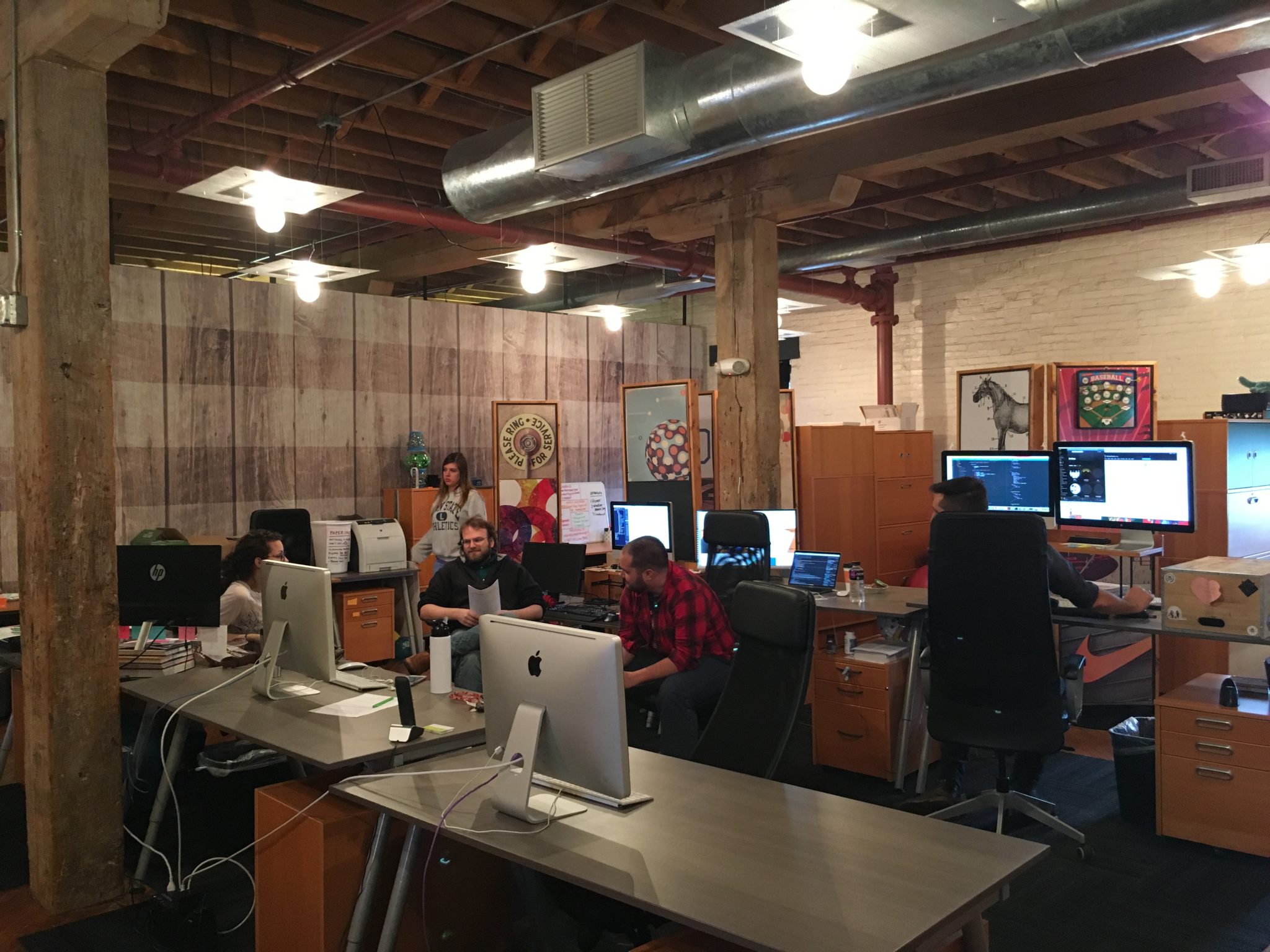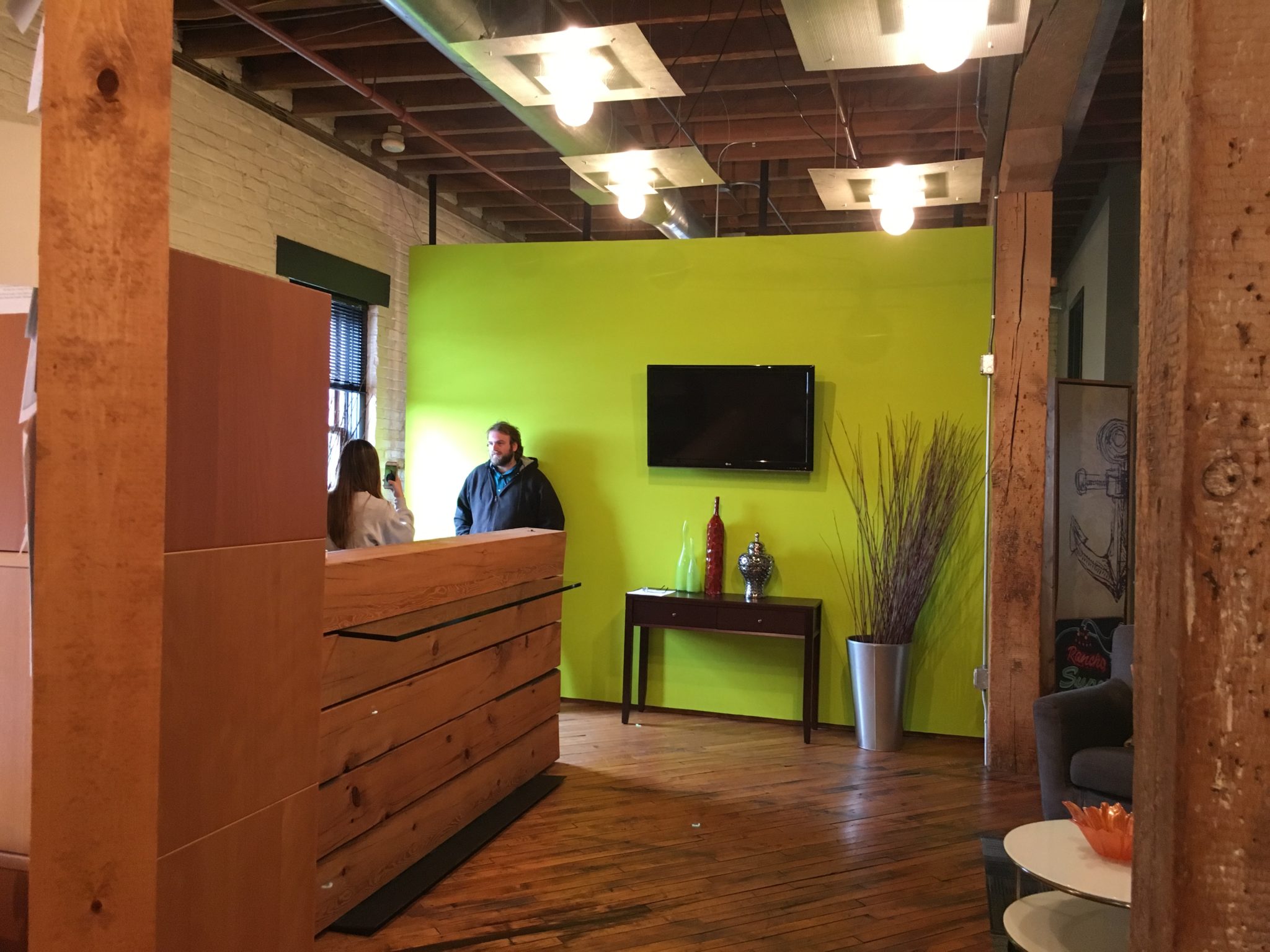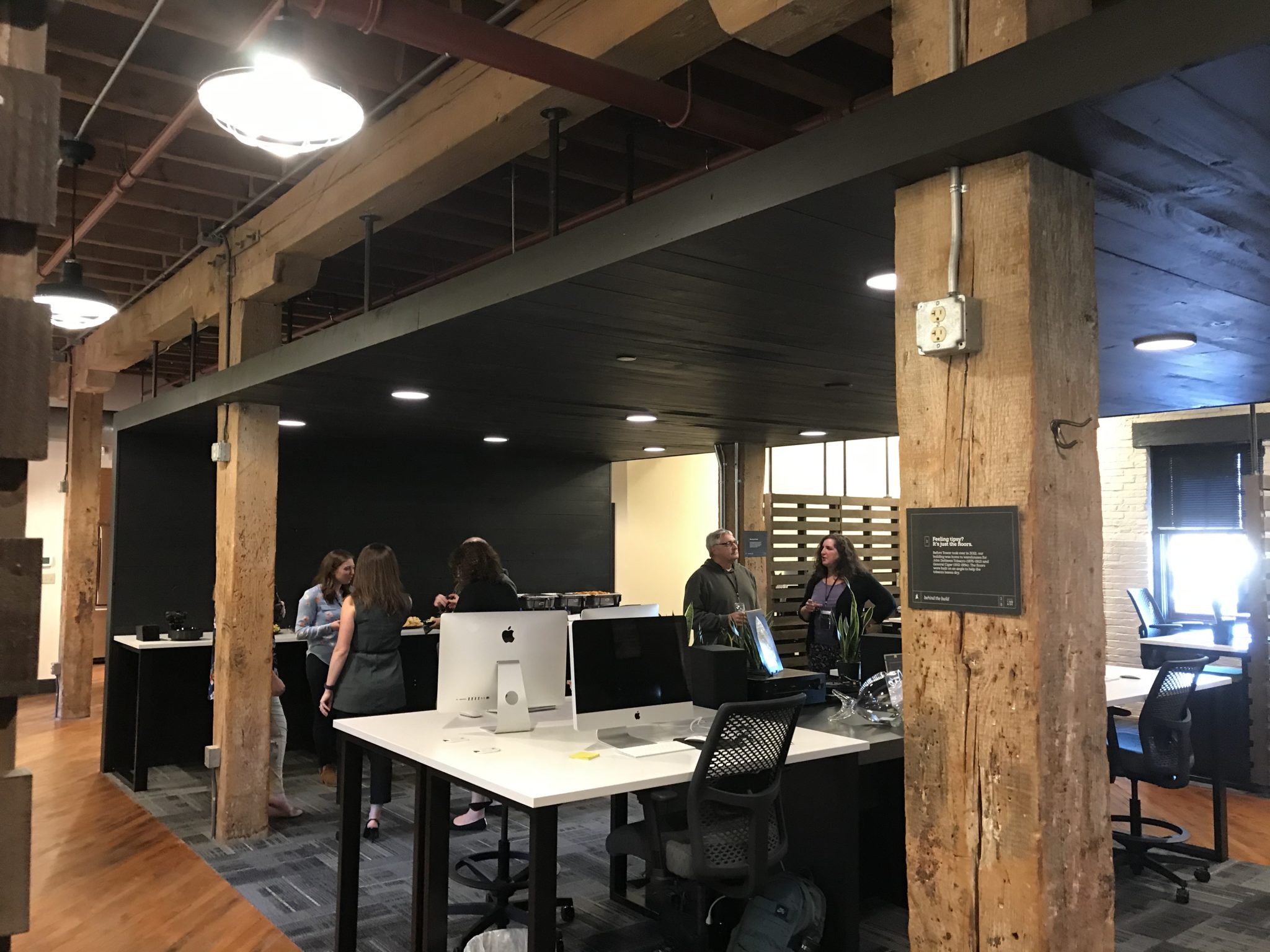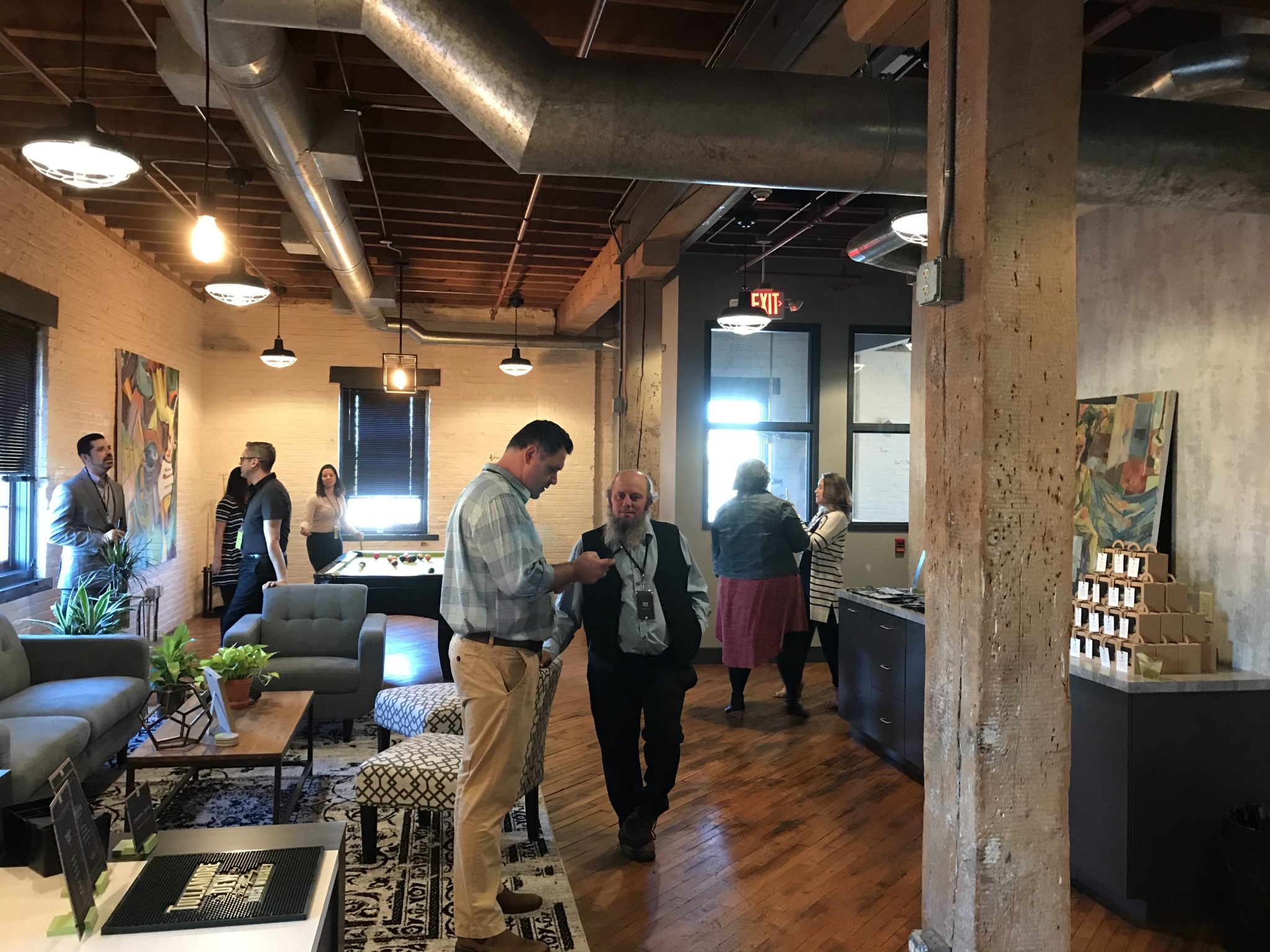 In the lobby, barrier walls were repositioned to more appropriately separate front-of-house and back-of-house operations. Wooden beams from the old reception desk were recycled to create an updated desk with added flair; the wood was sliced into squares, re-assembled in a three-dimensional pattern on the new desk front, and encased in raw steel.
Each room in the office is complemented by updated lighting, décor, and new furniture, including functional desks, comfortable desk chairs, and multi-purpose storage systems.
The end result is a more sophisticated and modern space equipped to meet Tower's needs in 2020 and beyond.