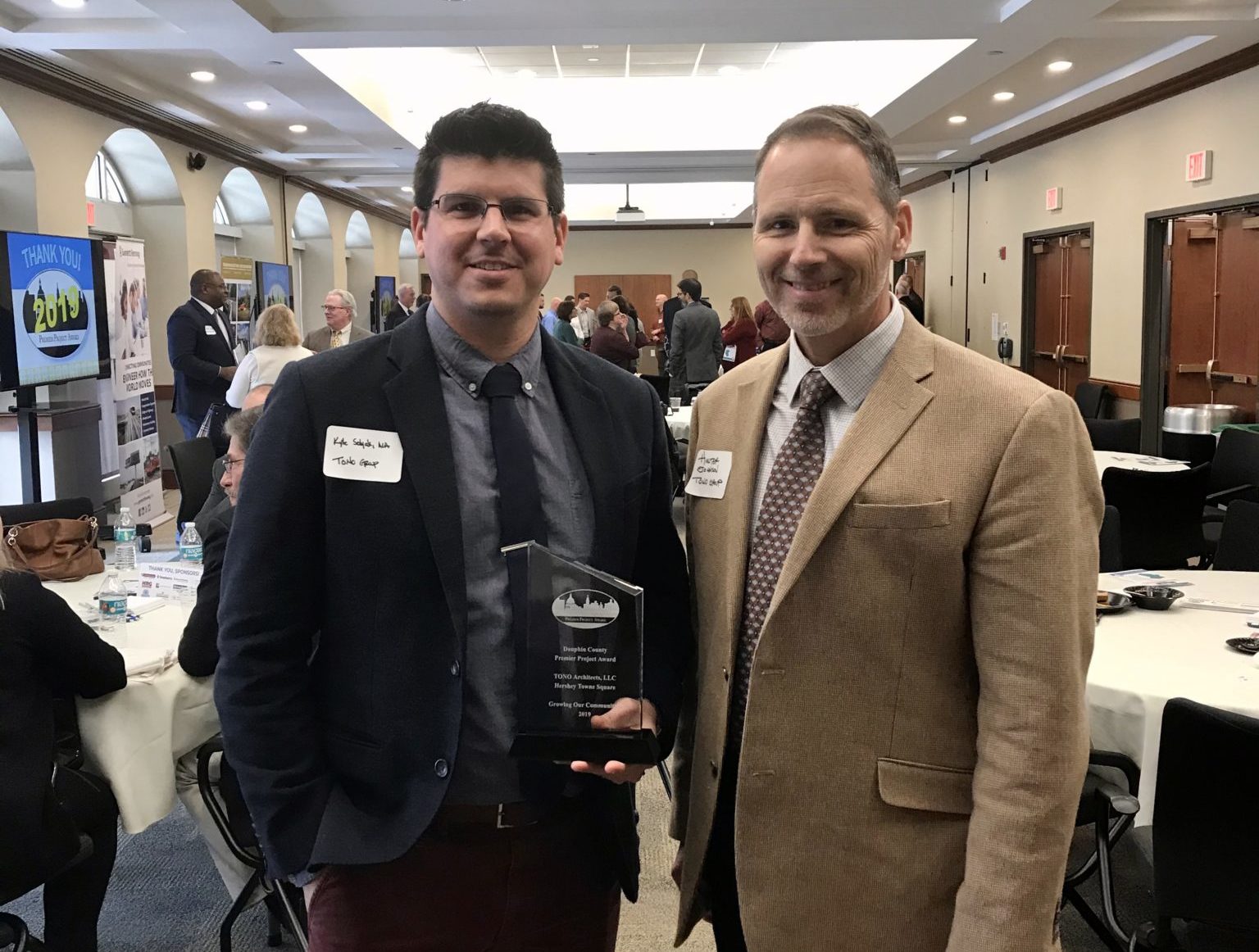 TONO ARCHITECTS RECEIVES DAUPHIN COUNTY PREMIER PROJECT AWARD
TONO Architects, LLC was awarded a 2019 Premier Project Award in the category of Growing Our Economy for our work on Hershey Towne Square.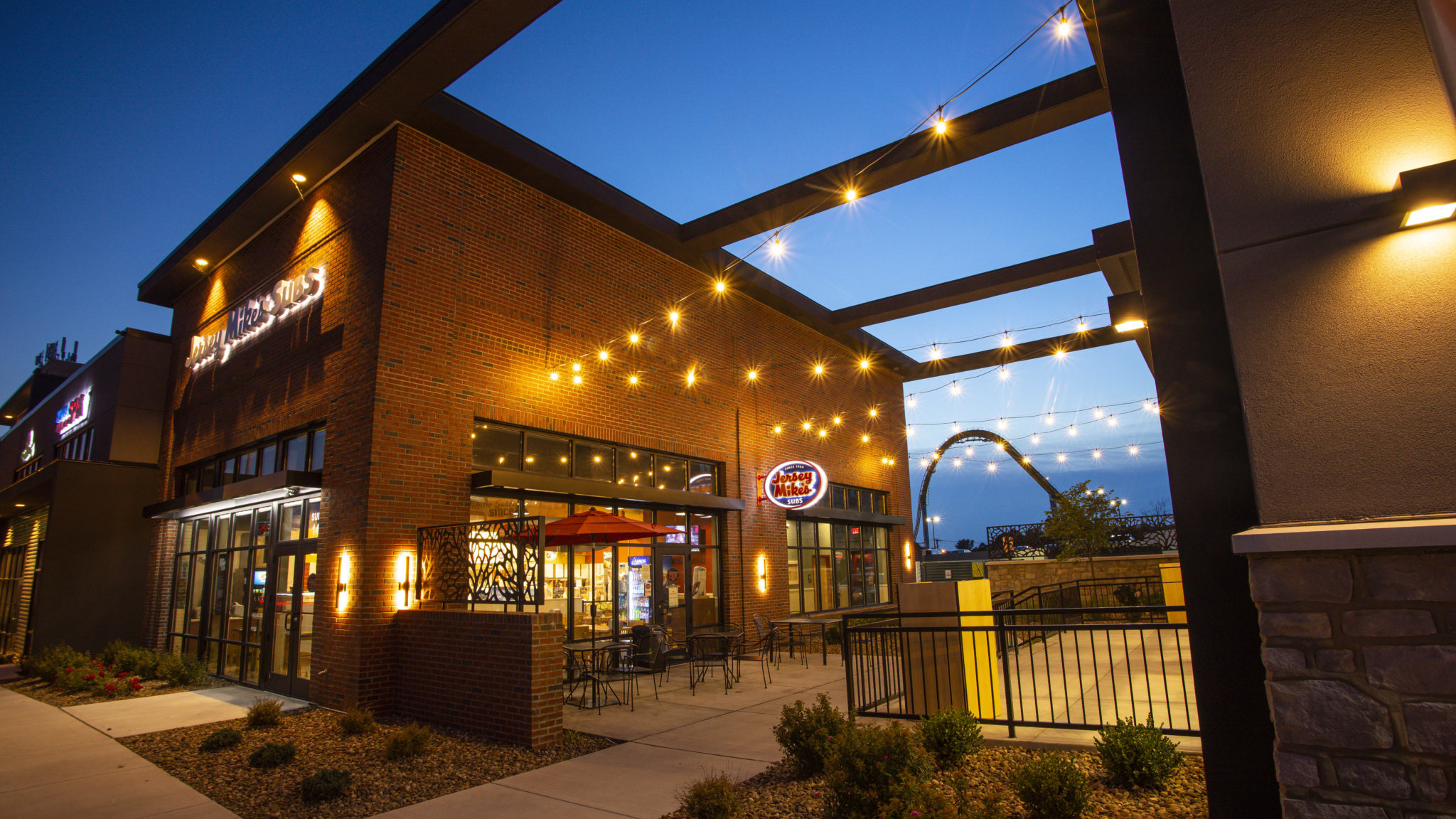 Hershey Towne Square, West Chocolate Avenue, Hershey, PA.
Presented by the Dauphin County Planning Commission, the annual Premier Project Awards acknowledge and encourage planning excellence in Dauphin County, recognizing efforts that meet the community, environmental and economic goals of the County's Comprehensive Plan.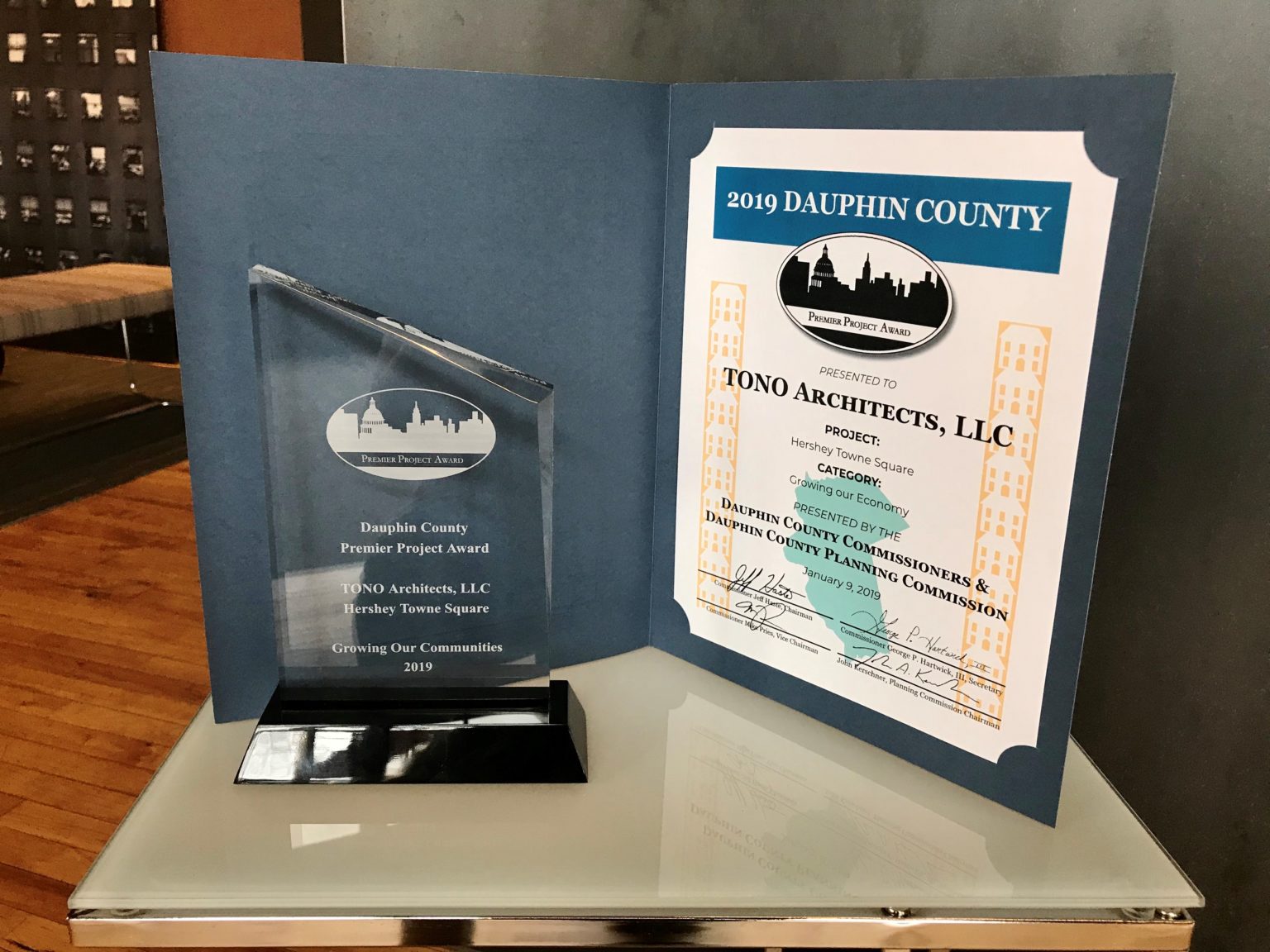 The Growing Our Economy category specifically recognizes projects that encourage downtown growth, expand business opportunities, develop safe and efficient transportation networks, and improve public utility infrastructure.
This year's judges had this to say of Hershey Towne Square:
"This project is a great example of using infill and good walkable designs to capitalize on existing resources."
"It exemplifies modern planning practices that incorporate design and a sense of place. It brings people together using form and function."
"This project will benefit the township and Dauphin County for many years, providing jobs and tax revenue."
Kyle Solyak, AIA, LEED AP, Project Architect and Director of Architecture for TONO's Lancaster office, accepted the award on behalf of the firm.
We would like to thank RVG Management & Development Co. for their extraordinary vision for this property and for trusting us to bring that vision to reality. We would also like to thank the Downtown Hershey Association for their support and promotion of the project, along with Evans Engineering, Inc. for their site design and project planning assistance. We're grateful to MMVisuals for project photography. Finally, we'd like to thank Derry Township for their collaboration during the project's early planning stages and their continual celebration of its successful completion.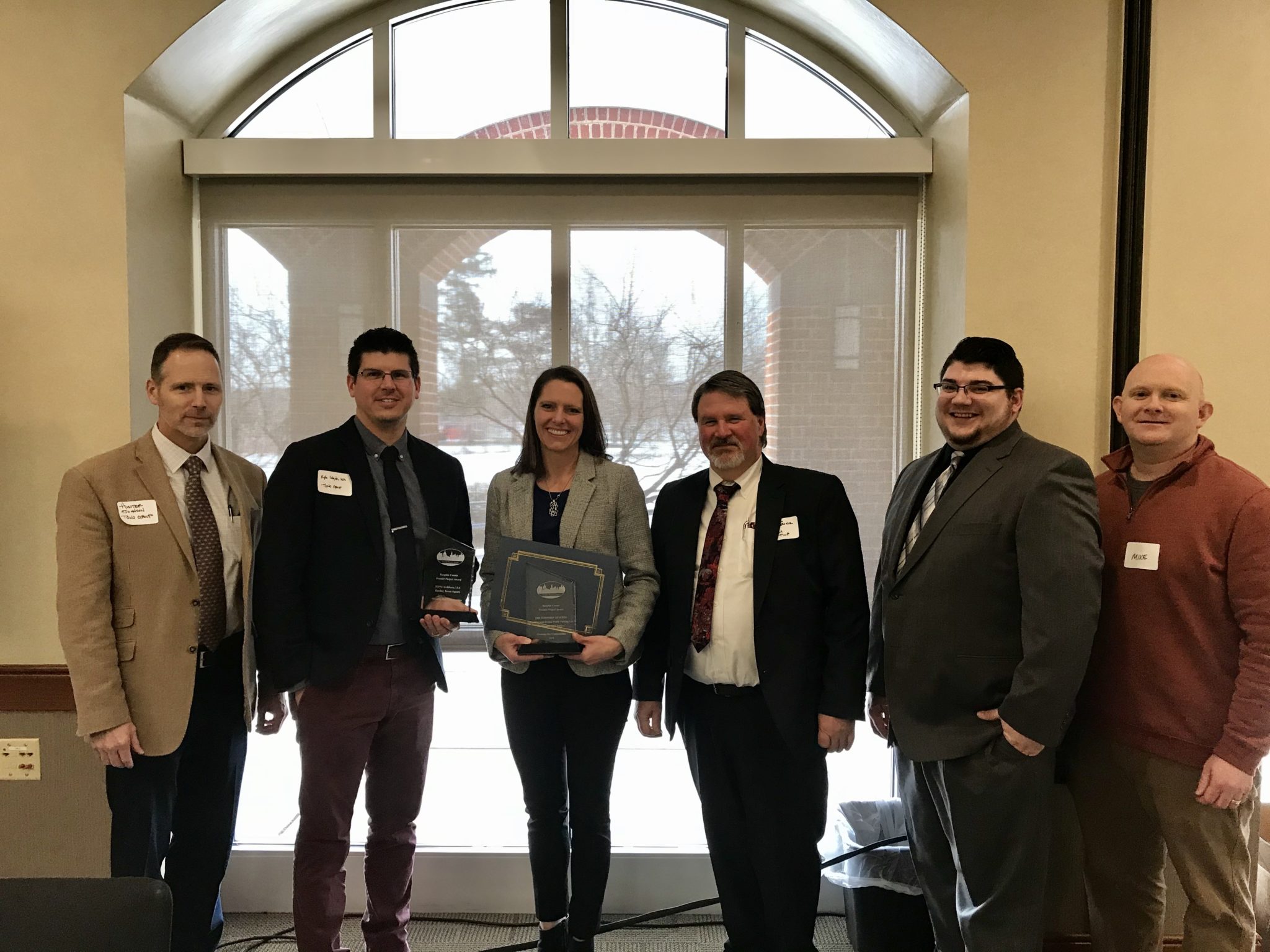 Congratulations to Derry Township on their Premier Projects Award win in the Growing Within Our Environment Category!
Read more about Hershey Towne Square here.