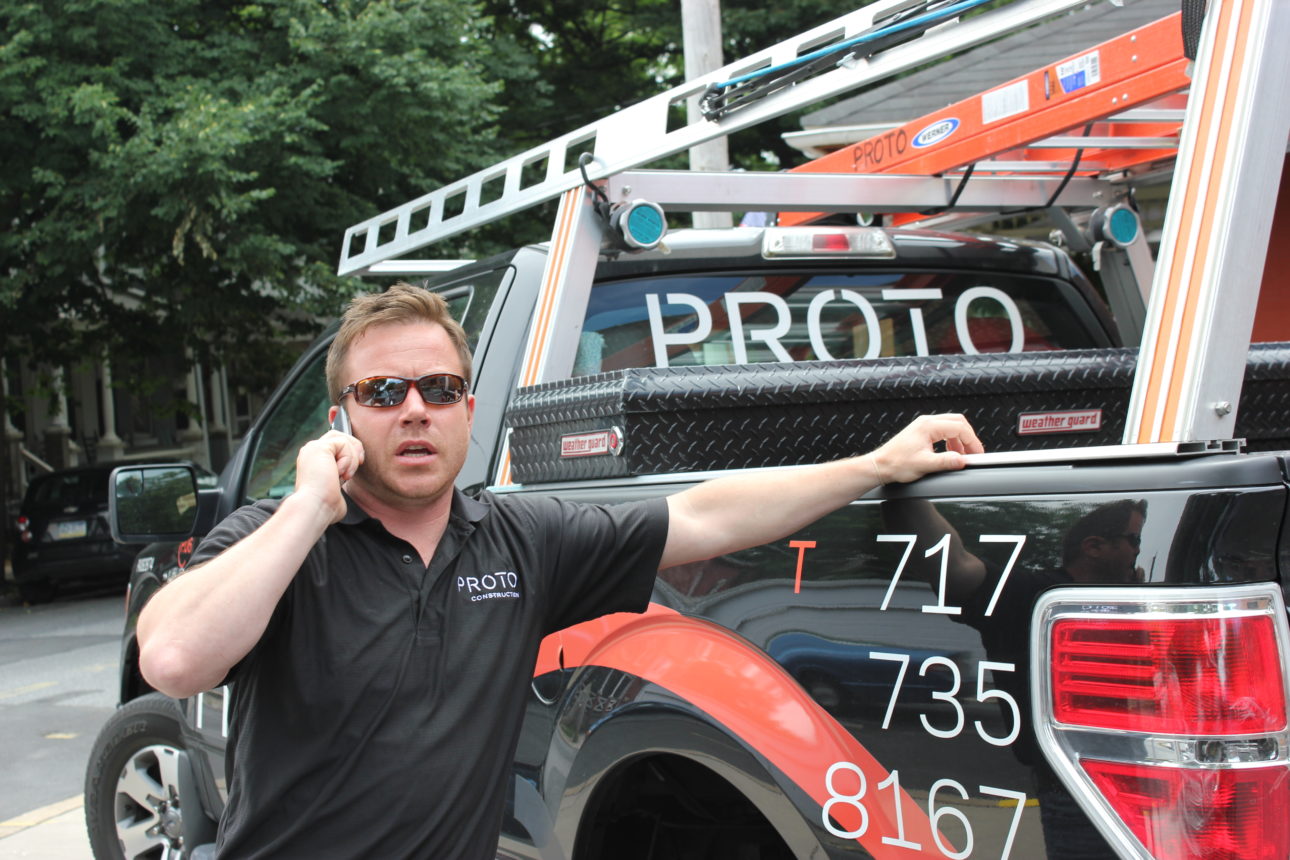 PROTO PROFILES: TRAVIS DANTINNE
WHO WE ARE. WHAT WE DO. HOW WE WORK.
Get to know PROTO's Director of Construction Operations, Travis Dantinne!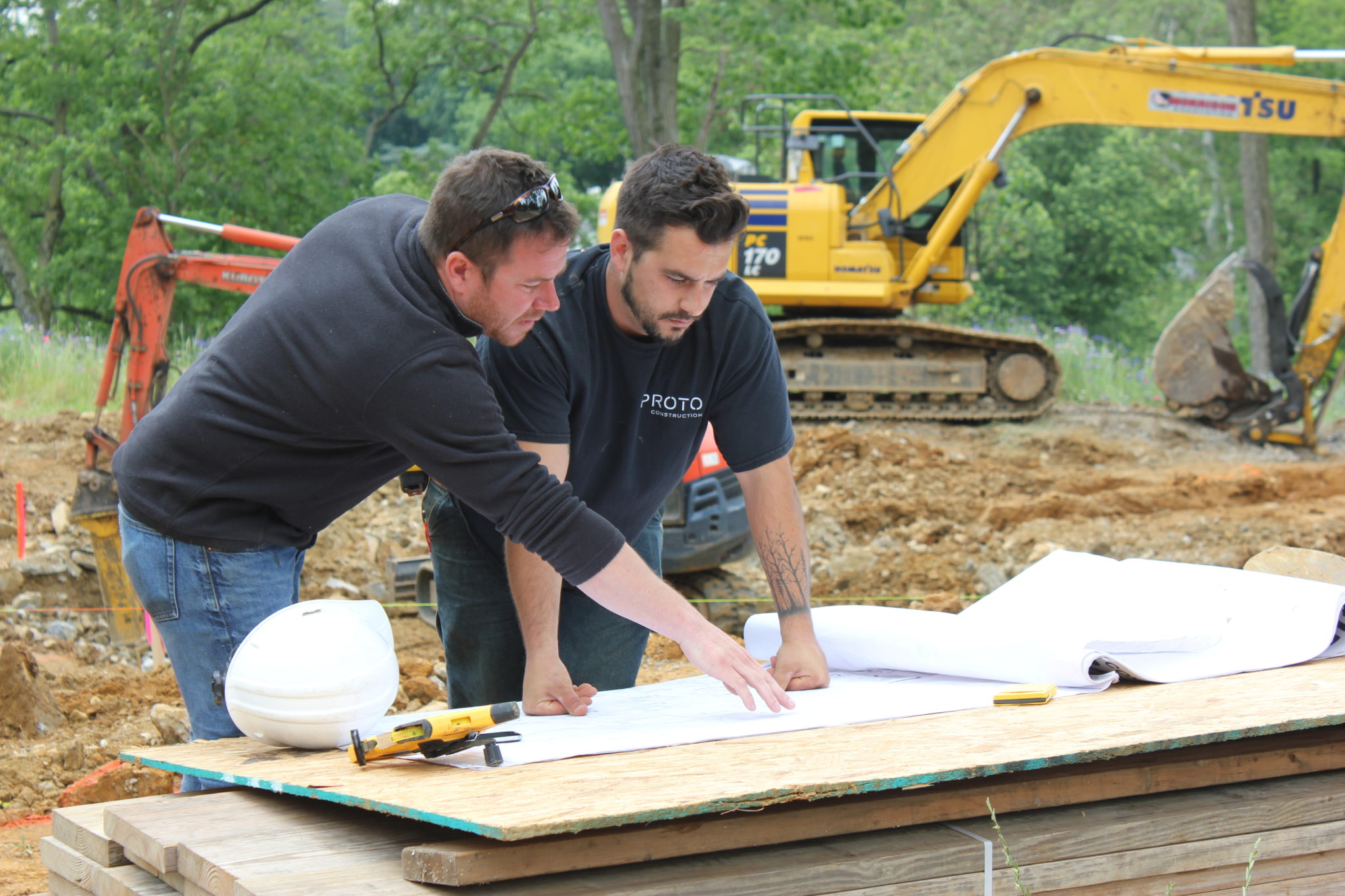 My name is Travis Dantinne.
I have worked at PROTO since July 2016.
Something you'll always find on my desk is a lot of papers and folders.
The coolest PROTO project I worked on was a private residence near Allentown.
On a Saturday afternoon you'll find me out and about.
My most loved tool changes from day to day.
Something I learned from a co-worker is keep your area clean.
PROTO is where I work because I enjoy the unique projects we work on.
I'm currently working on a new residential home project in East Lampeter Township.
It is my job to oversee the planning, design, and construction of a project from beginning to end.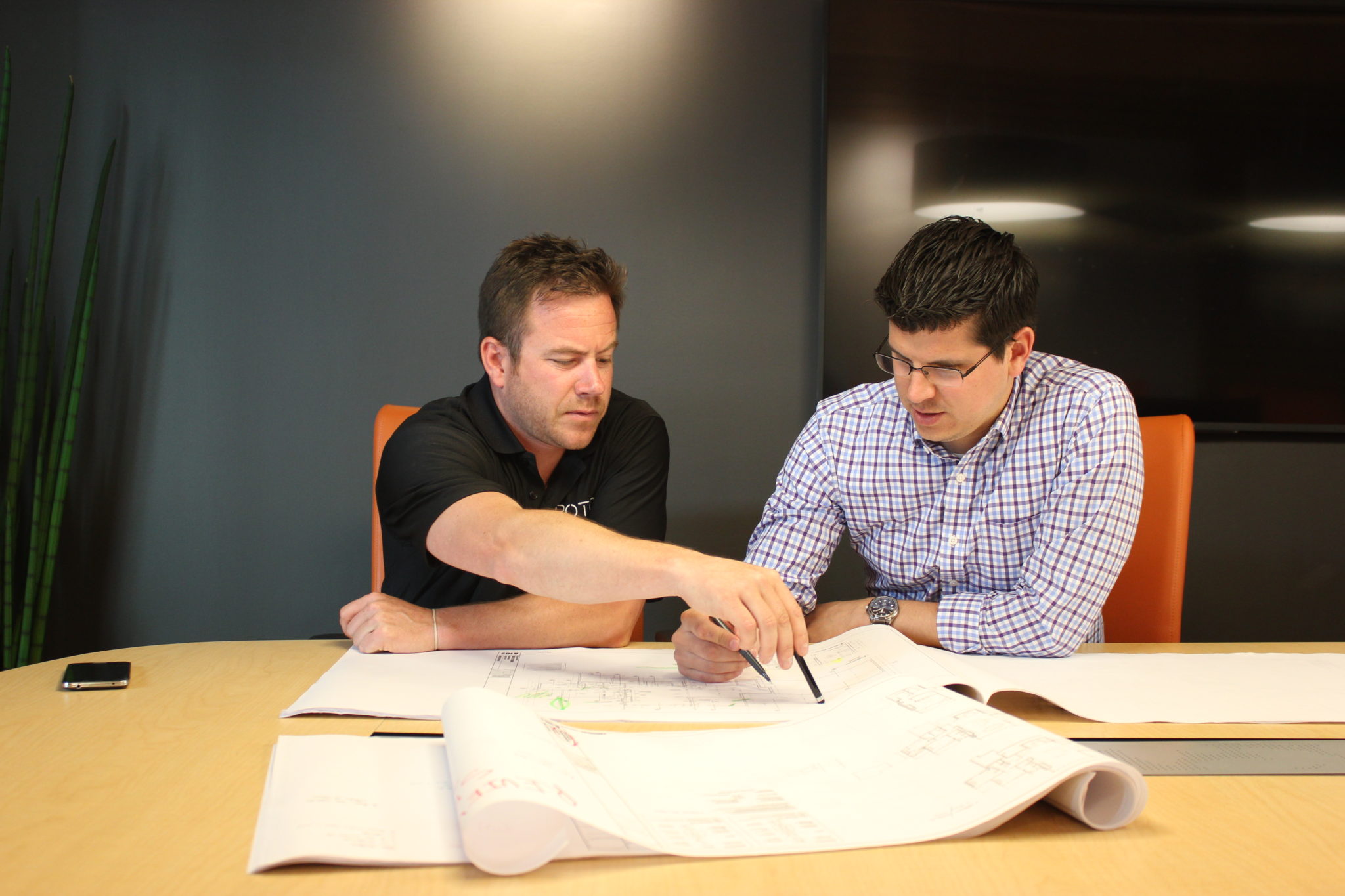 What's the most important thing you've learned in your years of experience?
Always take advice and excel from the things you learn.
How are you known to the PROTO team?
Cool as a cucumber.
What's your construction background?
I started in the industry during college and continued after college. I've done a little bit of everything from industrial and commercial to hospitality. [Before he came to TONO Group, Travis was the Project Manager on Excelsior in downtown Lancaster.]
What has working at PROTO taught you?
Always work with your co-workers and value their opinions. Many times the guy or girl sitting next to you can answer your questions.
What hobbies do you have? How do you spend time outside of work?
I like to spend time outdoors.
If you could pass on one bit of knowledge (#protoscollegeofknowledge) to someone who might not respect or understand the work you do, what would you tell them?
Not every day will be the best, but any day is far from the worst.