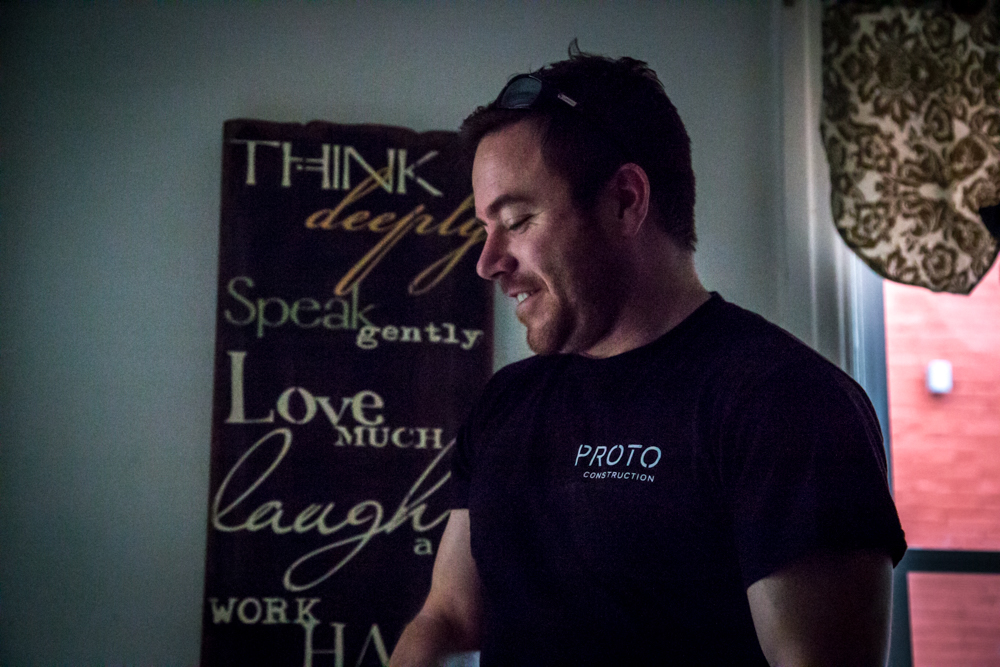 BUILDING COMMUNITY: MILAGRO HOUSE
PROTO Construction was honored to volunteer for the morning at Milagro House in downtown Lancaster. The PROTO Construction team is motivated to construct better buildings and stronger communities—endeavoring to build relationships promoting education, wellness, and goodness to neighbors.
Milagro House is committed to providing education, housing, and counseling for women and their children who are experiencing homelessness. Many of the residents are recovering from addiction, have suffered from abuse and mental illness, have insufficient education, and inadequate parenting skills.
Since 1998, Milagro House has provided safe homes for mothers and their children—prioritizing education as the key to escaping a life of poverty and dependence. Residents at Milagro House receive counseling, food, clothing, and personal items (until they can afford them), skills for life, and a structured environment with limitations—promoting responsibility and independence.
In 2008, Milagro House Education Center opened—a place where GED, remedial, and enrichment education classes are taught. Milagro House operates without government or agency funding of any kind—sustained by private individual donors, businesses, schools, religious organizations, grants from foundations, and annual fundraisers.
"We've been looking for ways to get more involved in our community and were inspired by Milagro House's mission and faithful dedication to those they serve. We were excited to find we could use our skills to make their South Christian Street campus an even more welcoming place to live," said the team at PROTO.
Thanks to volunteer coordinator, and Lancaster Bible College graduate, Patty Eastep, PROTO was able to align their abilities with Milagro House's current home needs. Together they scheduled a time to complete the work at their South Christian Street headquarters which nine families call home.
The PROTO Construction team was able to complete drywall patching in the playroom and bathrooms, fix a drafty door with a sweep on the bottom, move the thermostat from the playroom to the main room, paint the playroom, decorate a new bulletin board, buy and install new blinds, hang shelves in the playroom, paint two bathrooms, repair a shed door, and sort donations.
"The work they do with relatively few resources is impressive and the resiliency of the women they serve is something we can all learn from."
Visit Milagro House to learn more, volunteer, and donate. Interested in reading about the empowered women of Milagro House past and present?