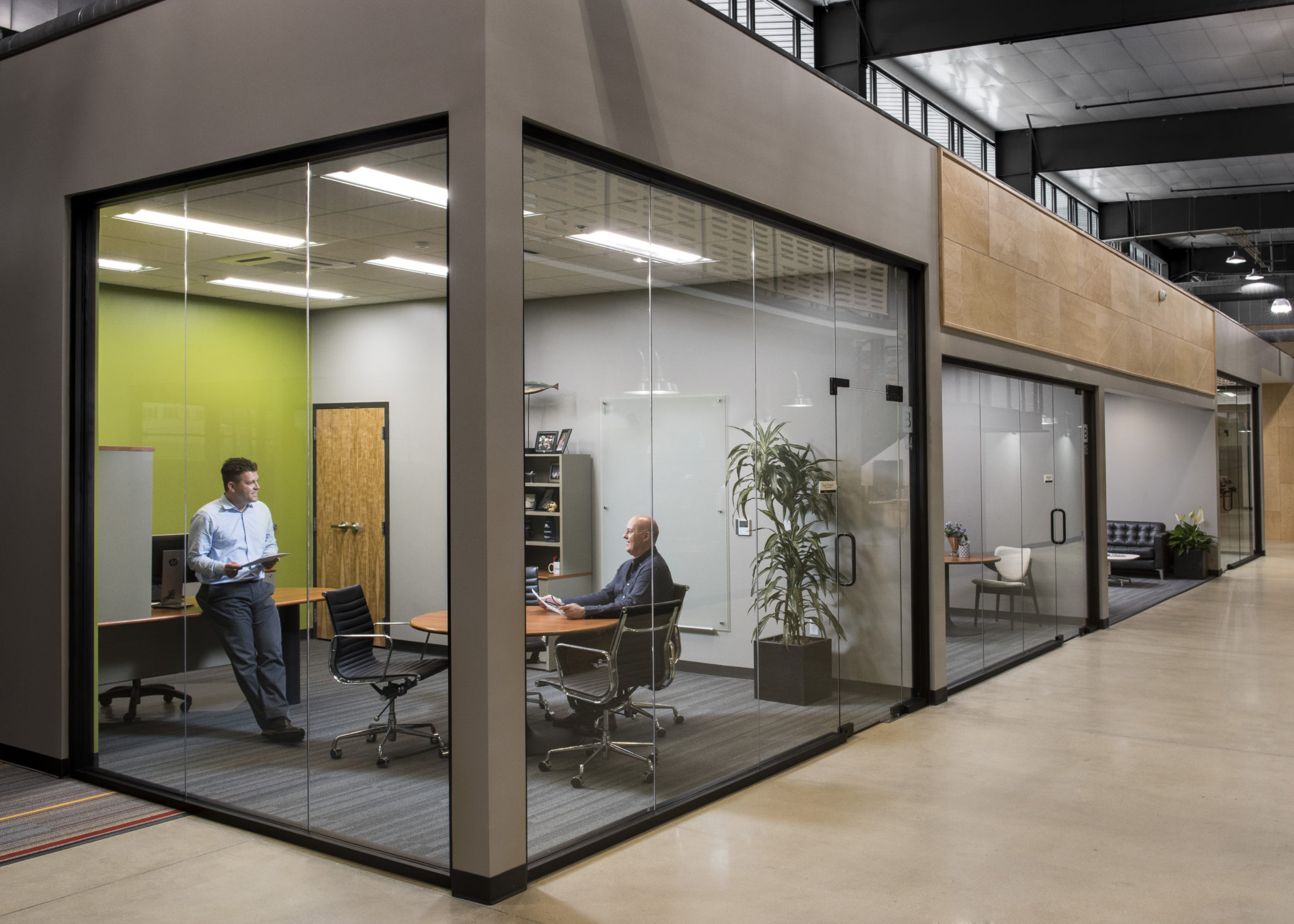 THE ARCHITECTURAL DESIGN PROCESS: A SHORT OVERVIEW
For those who are new to the world of architectural design and haven't required professional help in the past, the design process can seem daunting. An architect is often responsible for a slew of design, documentation, and administrative responsibilities, all of which are unique to the individual project and cannot necessarily be filtered down into a neat, step-by-step process.
However, there is a very general, flexible flow of work that most firms subscribe to. To make the process more digestible, we've narrowed it down to the basic phases of project progression. If you're unclear about what an architectural design team does, the following should provide some clarity.
Phase 1: Pre-Design
While not provided by every architect, services included in the pre-design phase of work are crucial to determining overall project feasibility. By establishing project goals and limitations before full-fledged planning gets underway, pre-design ensures a client that he or she is making wise investment decisions.
Site Selection: Often working in conjunction with real estate, development, and financial professionals, your architect can develop pertinent spatial, budgetary, and logistical criteria to guide the land search process. Site potential is weighed against limitations like municipal ordinances, vehicular networks, and constructability to determine the best project location.
Due Diligence: After a potential site has been selected, your architect can collect critical information about the chosen property to determine its viability. This may include examining existing conditions, assessing liabilities and assets, and providing cost analysis.
Facilities Analysis: Further, some architects will work with a client to determine the interior and exterior spatial requirements, or "program", for an existing facility. This step is expressly focused on determining the physical limitations of a space and any planned improvements to it.
Master Planning: Master Planning is the creation of a framework for long-range site development. Usually only necessary for more complex or multi-stage projects, Master Planning may involve long-term feasibility studies, lifecycle cost analyses, earnings projections, maintenance programs, and construction phasing investigations. At its core, the master plan organizes all the moving parts of development, guiding the process to create places that are both efficient and impactful.
Phase 2: Schematic Design
The next general phase of work, which, in some cases is the first, narrows down a client's goals and translates them into a project's "rough draft", providing a preliminary visual representation. Drawings are created, building and municipal zoning codes are reviewed, and a rudimentary plan for use of space is laid out. In this phase, the client approves a basic concept of design and (depending on the architectural firm) initial cost estimations are given.
Phase 3: Design Development
Design Development includes further exploration of methods of construction, levels of detail, quality, and types of materials and finishes. Client modifications from the Schematic Design phase are made and more detail is added to the site plan, floor plans, elevations, and section drawings. Cost estimations are refined based on the added detail.
Phase 4: Construction Documentation
Once an architect and client have agreed to a plan for design, they can move on to construction documentation. Because these documents will be used to guide the actual construction process, they must be as detailed and precise as possible, including all measurement and material specifications.
Phase 5: Bidding and Negotiation
After they've been completed, Construction Documents are sent to contractors for pricing or bidding and to the township building department for permit approvals. During this phase, the client chooses who will be doing their construction work and at what price point. The architect aids in the process by providing any clarification documents or revisions to plans and ensuring that the necessary building permits are awarded.
Phase 6: Contract Administration
An architect spends a considerable amount of time working on a project after the design process has concluded. Through regular field visits with the general contractor, the construction site is monitored to ensure that the physical building reflects all design stipulations. The architect is also responsible for reviewing and approving requests for changes to the contract (called "change orders") as initiated by either the contractor or client. The job is done only when work has been completed satisfactorily and the general contractor has been issued final payment.
This general workflow is common for most design firms. TONO Group brings added value through Integrated Project Delivery; we utilize our team of experts in real estate, architecture, engineering, construction management, and furniture/décor procurement to guide our clients beyond these traditional architectural phases of work and on to all other facets of project completion. From developing a plan for urban revitalization to helping a client decide on the artwork for his or her residence, we offer a full range of capabilities.
Through curated collaboration and teamwork, TONO Group offers a turn-key solution to project execution.
For guidance on the architectural process or any other aspects of buying, designing, building, or decorating, contact us.