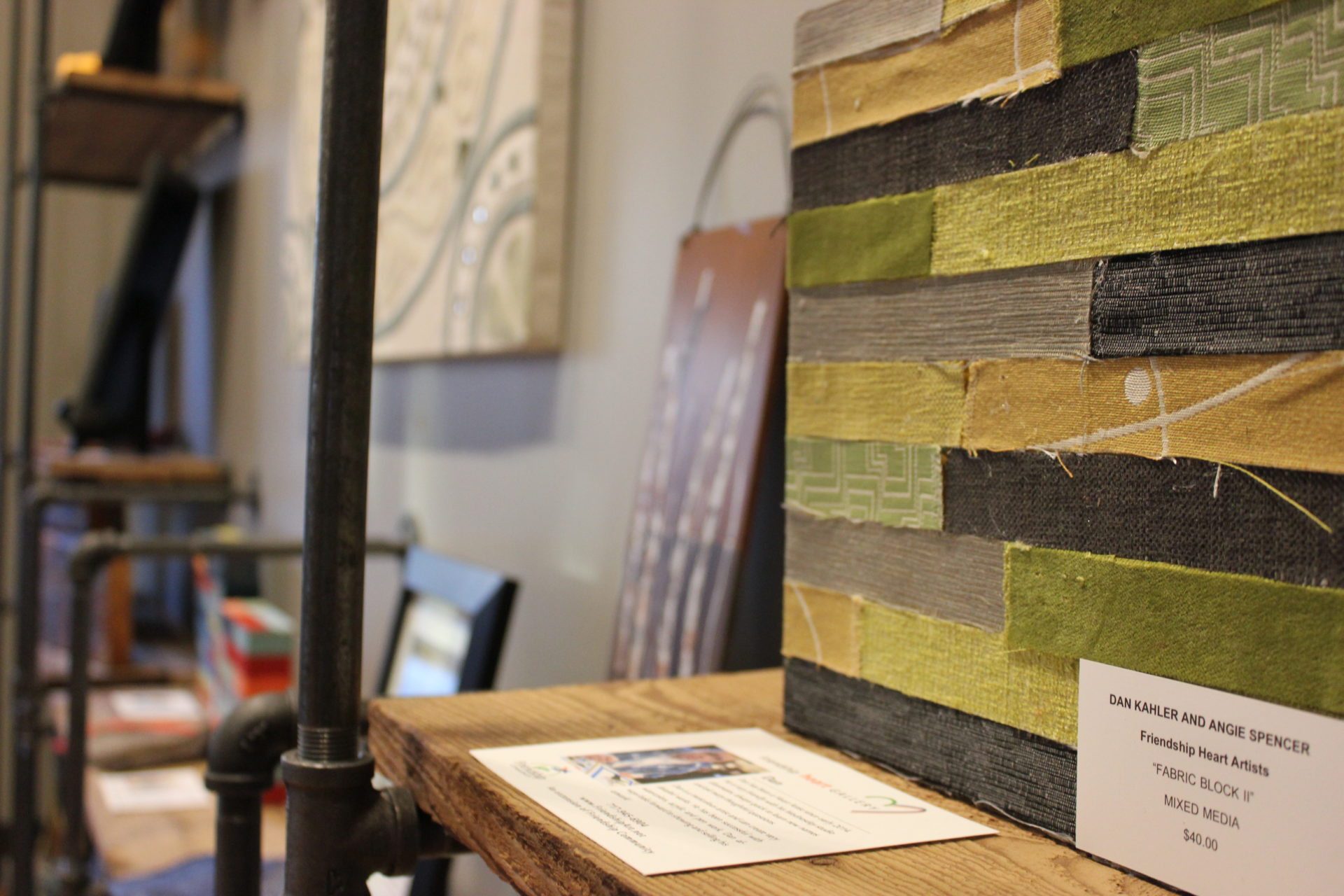 ART IN ARCHITECTURE: LAYERS OF MEANING
Architecture is art on a grand scale. At TONO Group, we strive to create meaningful places and our partnership with Friendship Heart Gallery, a local non-profit organization that cultivates capabilities in individuals with developmental disabilities, aligns our mission with their expression of ability.
After we moved to our new office at 436 West James Street in downtown Lancaster, TONO Architects' interior designers, Amy Kleinfelter, NCIDQ, Angelique Miller, NCIDQ, and Amy Brunner, started unpacking the boxes and updating their library of product samples. Rather than throw away the items, we knew the tiles, wallcoverings, fabrics, and color swatches could have a meaningful and beautiful second life.
A few months later we found that home at Friendship Heart Gallery. While they hosted a Thursday night Lancaster Chamber of Commerce & Industry mixer, we connected with Cynthia Beebe, Director of Development, and quickly decided a partnership was in order.
We donated all our unused and outdated materials to their organization and their Artists expressed their creative capabilities by turning raw materials into magnificent works of art. The items went from the hands of interior designers to the hands of Artists and were then transformed into original artwork that Interiors by DECO can procure for clients to hang in their homes and offices.
Our TONO Architects interior designers were honored to showcase the work of Friendship's talented Artists at the grand opening of the Interiors by DECO showroom on First Friday, December 2. The event was a success and Friendship Heart Gallery sold six pieces of artwork that night and two more the following week! We especially enjoyed having Artist Elliott join us and talk about one of the pieces he created (and sold!) for the event.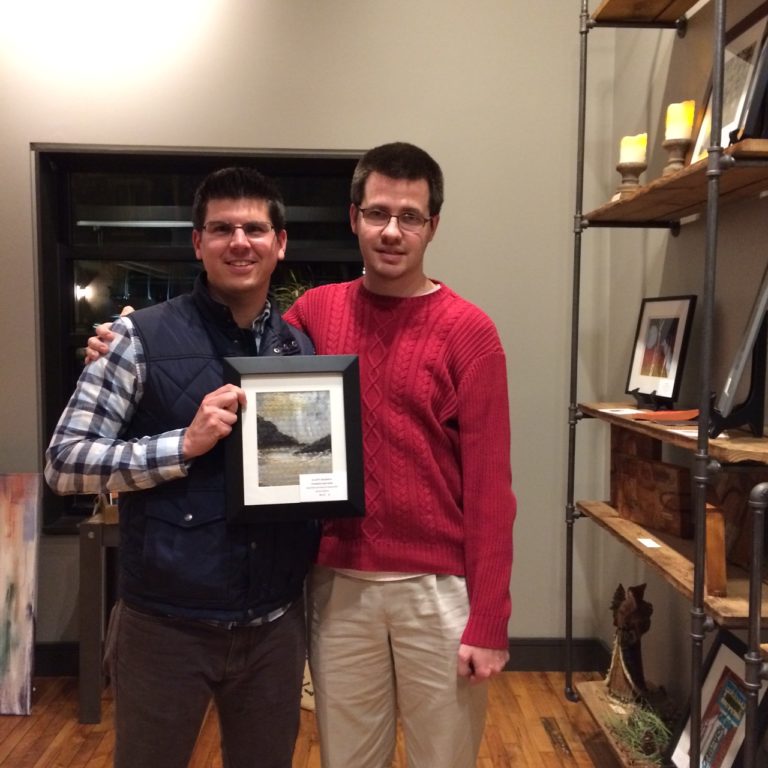 Artist Elliot sells his artwork.
Art, like architecture, can creatively solve problems. It can reveal thoughtfulness and showcase the genius of its maker—reminding us that if we only ever look at the finished product, we miss the value that resides hidden in the depths and behind what meets the eye.
By sharing the story and peeling back the layers, we create something singular, special, and unique. We create meaning.
About Friendship Heart Gallery
Friendship Heart Gallery is a creative arts studio for Artists with developmental and intellectual disabilities celebrating personalities and talents through free expression and collaboration.
More than fifty unique Artists work with local professionals and generous volunteers to create and sell artistic masterpieces while developing a sense of purpose, value, freedom, and joy.
The gallery and studio are an extension of Friendship Community, a Christian ministry that has been cultivating capabilities of individuals with developmental disabilities since 1972.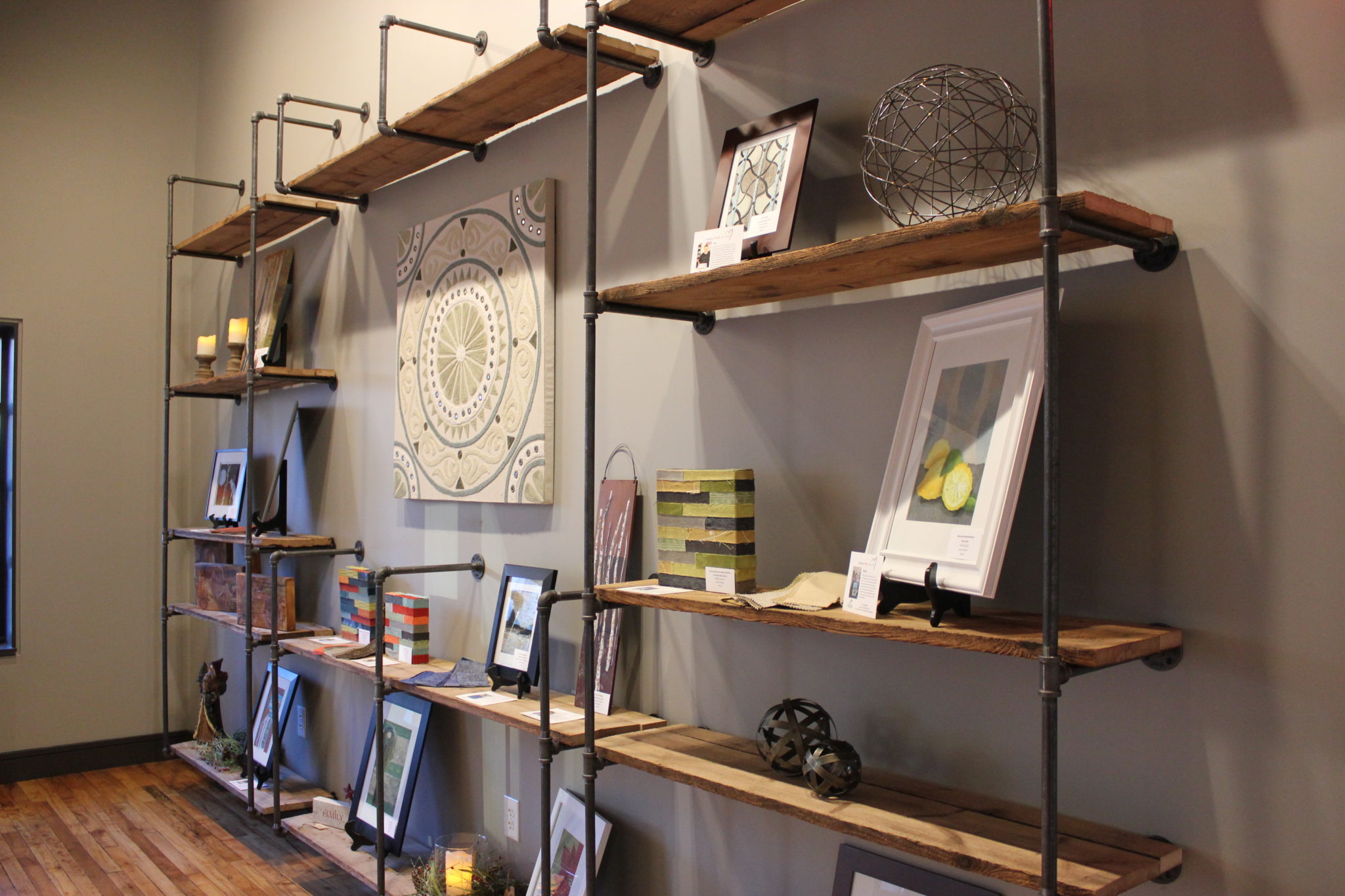 Friendship Heat Galley's artwork is displayed in the Interiors by DECO showroom.
Friendship Community was founded in 1972 by a group of parents concerned about the future care of their adult children with developmental disabilities. The organization was the first to open a group home in Lancaster County, PA.
At its beginning, they were able to serve 12 individuals. Today, they offer services and community residences to more than 150 individuals in both Lebanon and Lancaster counties.
Friendship Community believes in embracing the whole person: spiritually, emotionally, and physically and encourages each individual to live in balance with God, self, and others. They provide residential group homes, home-based services, respite care, and lifesharing providers, life enrichment, Friendship Heart Gallery, and Old Mill Apartments.
Joyfully,
TONO Group