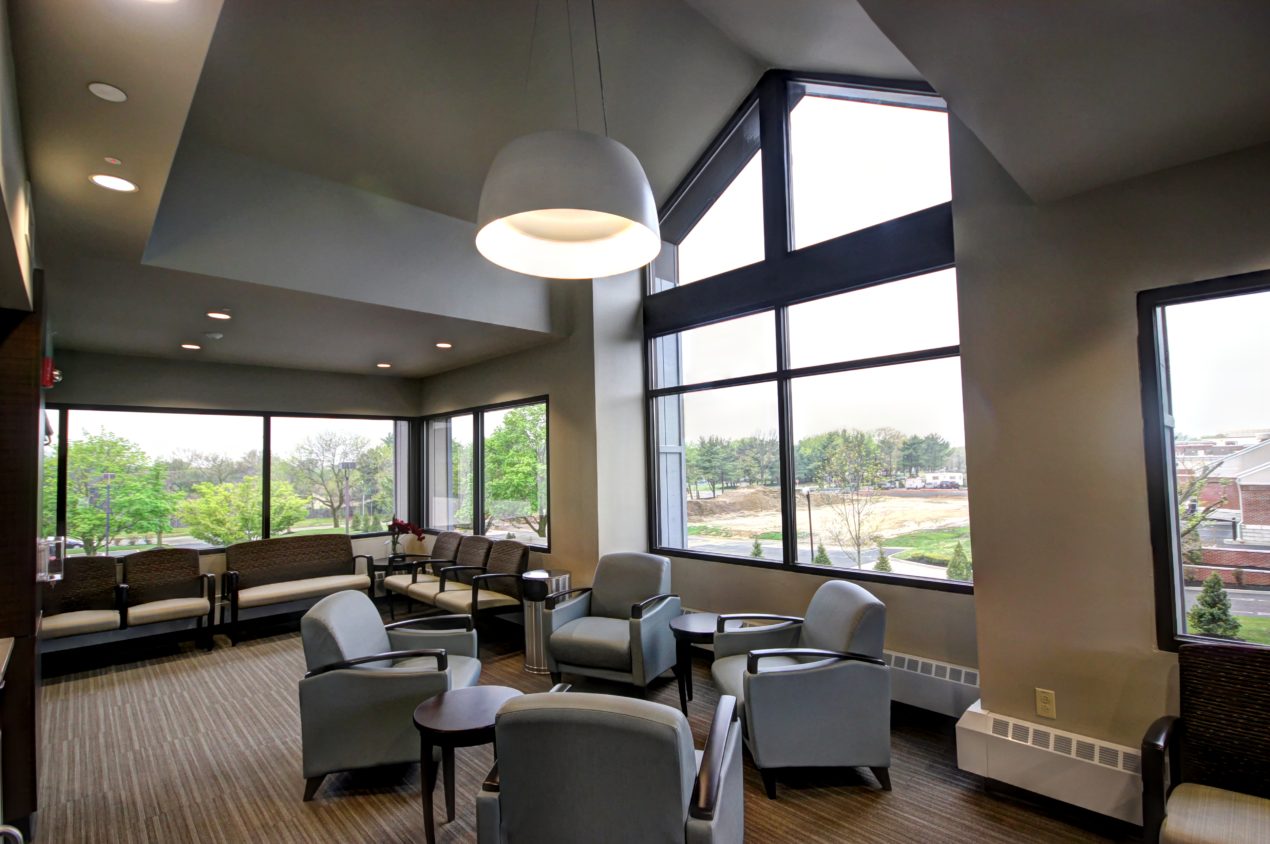 GRAND OPENING OF VIRTUA MARLTON MEDICAL CENTER: BE WELL, GET WELL, & STAY WELL
"Virtua is opening this beautiful Marlton [New Jersey] Medical Center; it's the eighth Urgent Care center in the region. There are many other services in this building including holistic primary care, integrative medicine, ankle and foot care, sports medicine—essentially head-to-toe care here in this facility," announced Virtua's executive vice president of strategic business growth and analytics, Al Campanella, at Saturday's ribbon-cutting and grand opening.
TONO Architects' Martin Valins, RIBA, Associate AIA and Sharlee Van Tine, AIA, LEED AP were excited to continue working with Virtua on this new center offering urgent, primary, and specialty care services to the community. This project presented unique opportunities including turning the building, once a hair salon, into a comprehensive care facility to seamlessly integrate Virtua's core initiatives to improve access to care and represent the Virtua Health credo: Get well, be well, stay well.
Both TONO Architects and Virtua are looking forward to the opening of Renaissance Square in Evesham (Marlton), New Jersey, later this year. "We're building these centers for access to care. We're here in the local community. We want really high quality services. You can see we're working with architects at TONO Architects to build facilities that are inviting," Campanella said.
The new Marlton Medical Care facility is located at 6001 Lincoln Drive W in Marlton, New Jersey. Learn more about Virtua Health here.