TONO Architects and PROTO Construction were pleased to have recently completed a renovation for The Silver Heron—a jewelry store owned and operated by Diane Meyer.
After having successfully worked with TONO Architects and PROTO Construction on prior renovations to her Pandora store, Meyer returned to TONO Group for assistance to renovate The Silver Heron. Meyer is a world traveler and her store is evidence of her wanderlust—showcasing many one-of-a-kind pieces in addition to designer and brandname collectibles and keepsakes. Located inside Maryland's The Mall in Columbia, the jewelry store originally opened as a small pushcart and steadily grew, moving to their current location, between Nordstrom and Macy's, in 1999.
GOALS
The goals of the project were to update and refresh the store, draw consumer interest from the mall concourse, appeal to the store's brand with warm and inviting lighting, flooring, and distinctive casework, and add additional storage space for merchandise.
To start, Meyer wanted to save the glass entrance, as much as possible, and maximize the storage space while giving her store a warm, but modern, feel. Sharlee Van Tine, AIA, LEED AP, knew TONO Architects could help and decided not to touch any of the mechanical systems but worked within the dimensions of the existing frameless glass storefront system.
PROCESS
PROTO Construction had a pre-determined 30-day timeline to complete the project. By working together with Meyer and the Columbia Mall management team, PROTO planned a complete renovation of the 600-square-foot space. Their primary jobs included: building new custom casework, installing energy-efficient lighting, and creating a brand new storefront.
With a warm and modern approach, the designers at TONO Architects worked together with Meyer to establish a mood board and incorporated the use of natural woods with a texturized and elegant stone. By using natural stone remnants that are made into tile, the Arctic White stone produces a sparkle—and when combined with the LED backlighting of the Silver Heron logo, it shimmers and adds dimension to the wall. "It's a very subtle, rich sparkle. It's perfect for a jewelry store," Van Tine said.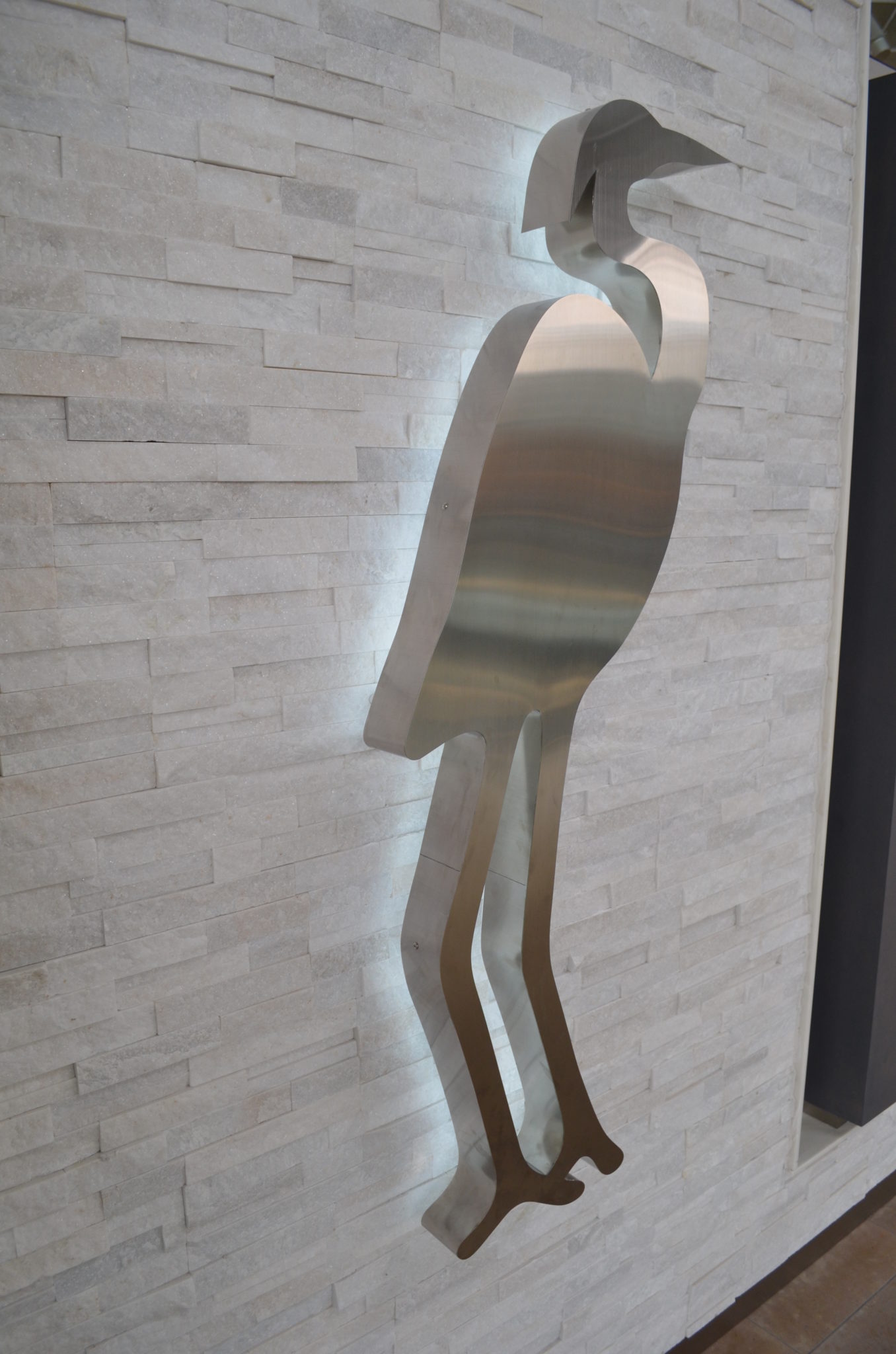 One of Meyers' primary goals was to create a focal point for the entrance sequence. The design was used as a wayfinding tool to draw clients into the store from the within the mall. The design incorporated use of feature lighting, casework, and floor patterns. This also helped to naturally build excitement for seasonally driven merchandise—which was then easily extended to consumers through feature cases that were pushed into the storefront, rather than recessed, in order to create desire.
Interest was also added by playing with the luxury vinyl tile flooring. "If you look at the main entrance, you can see the herringbone pattern. A floor pattern focused the visual interest of the 600-square-foot store—and rotating planks accentuated specifically determined zones.
PROTO Construction also created custom casework designs to showcase different jewelry and gift collections without having a continuous run of cases. By mixing the light and dark colors of casework, focal points were created for each jewelry collection, thereby giving the consumer that same feeling of uniqueness and incorporating Meyer's love of travel and the store's overall goal for creating and celebrating special moments.
It was important to Meyer that the store look contemporary but still emanate warmth. To achieve this, warmer woods were incorporated into the design. The stained storefront wood was used alongside polished aluminum and existing hardware on the doors. Brushed aluminum was the perfect choice to achieve a contemporary balance without too much glitz. And because form follows function, TONO Architects framed the entrance of the store to create a focal point in the center. The column frames the entrance and that allows a center line for the retail floor. "It's the solid versus the void," Van Tine says with a smile.
OUTCOME
"It's all about building relationships," says PROTO Construction's Director of Operations, Jeff Garner. He personally worked with Meyer and was excited and grateful to help bring her goals, and TONO Architects' vision, to life. Meyer embraces TONO Group's design-build model and understands its value. "The project more than exceeded my expectations," Meyer said. We're looking forward to working with her again. You can visit her store at 10300 Little Patuxent Parkway, Columbia, MD 21044.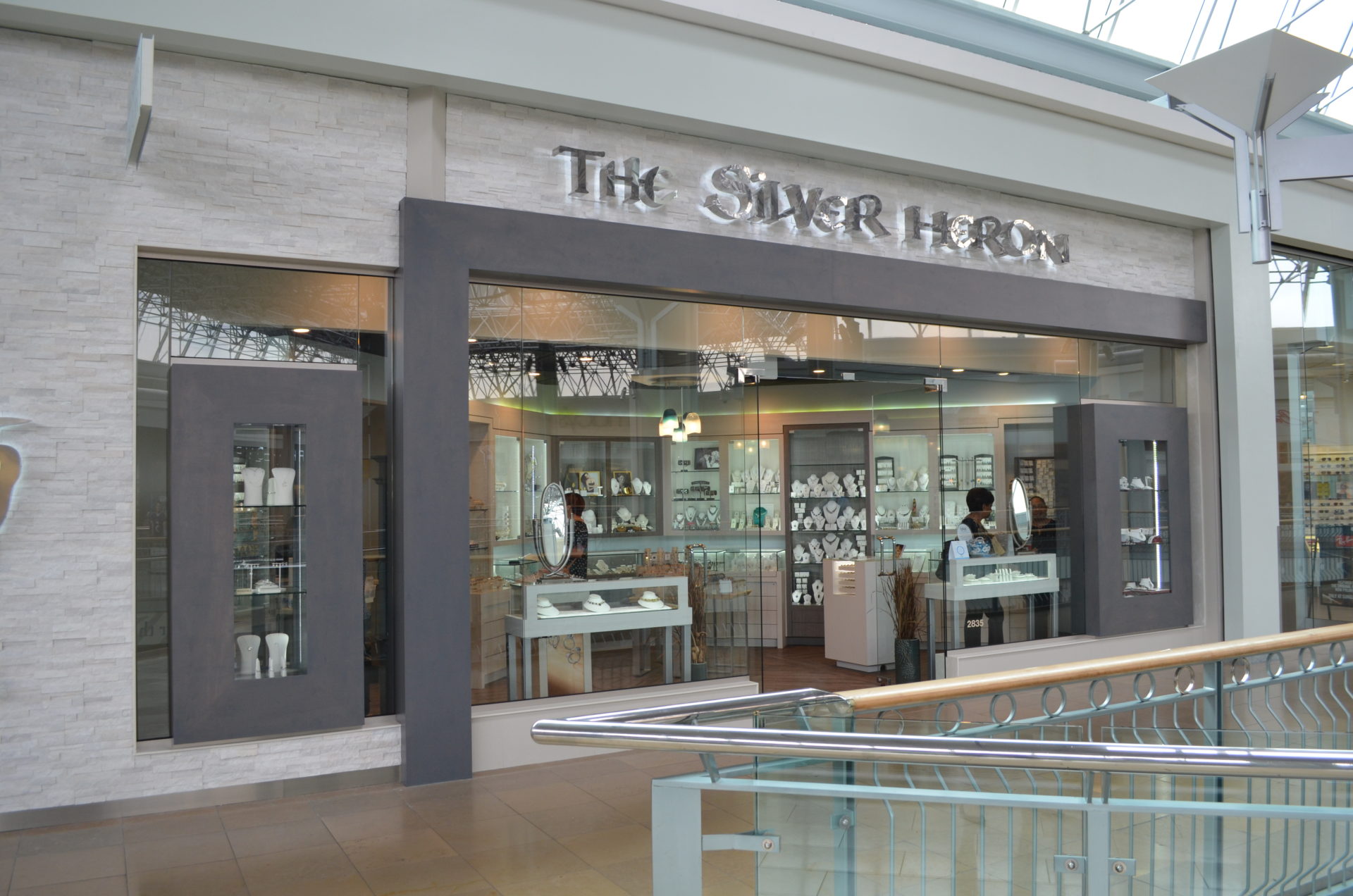 Before Photo of the Exterior/Storefront.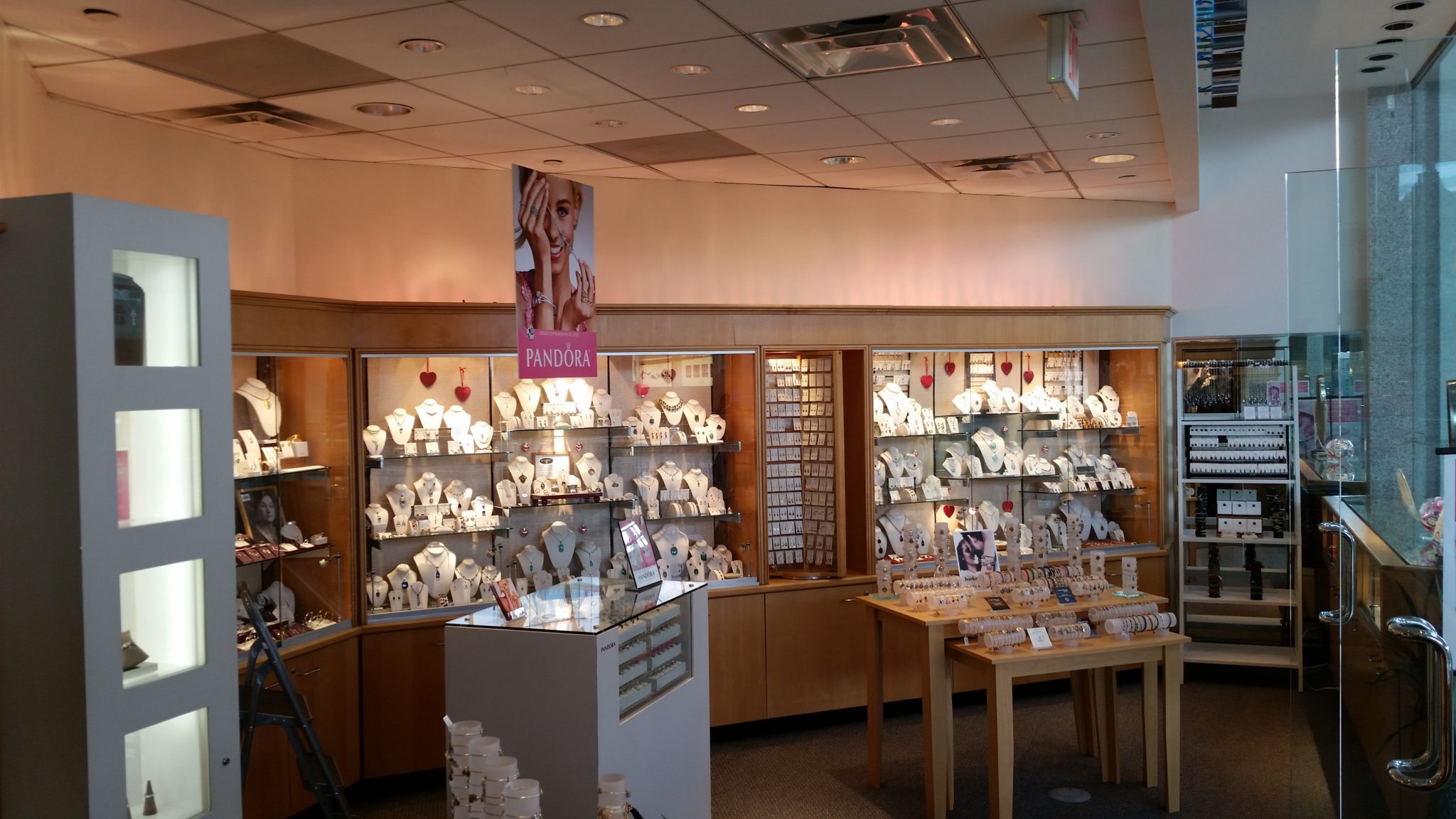 Before Photo of the Interior Flooring, Lights, and Jewelry Display Cases.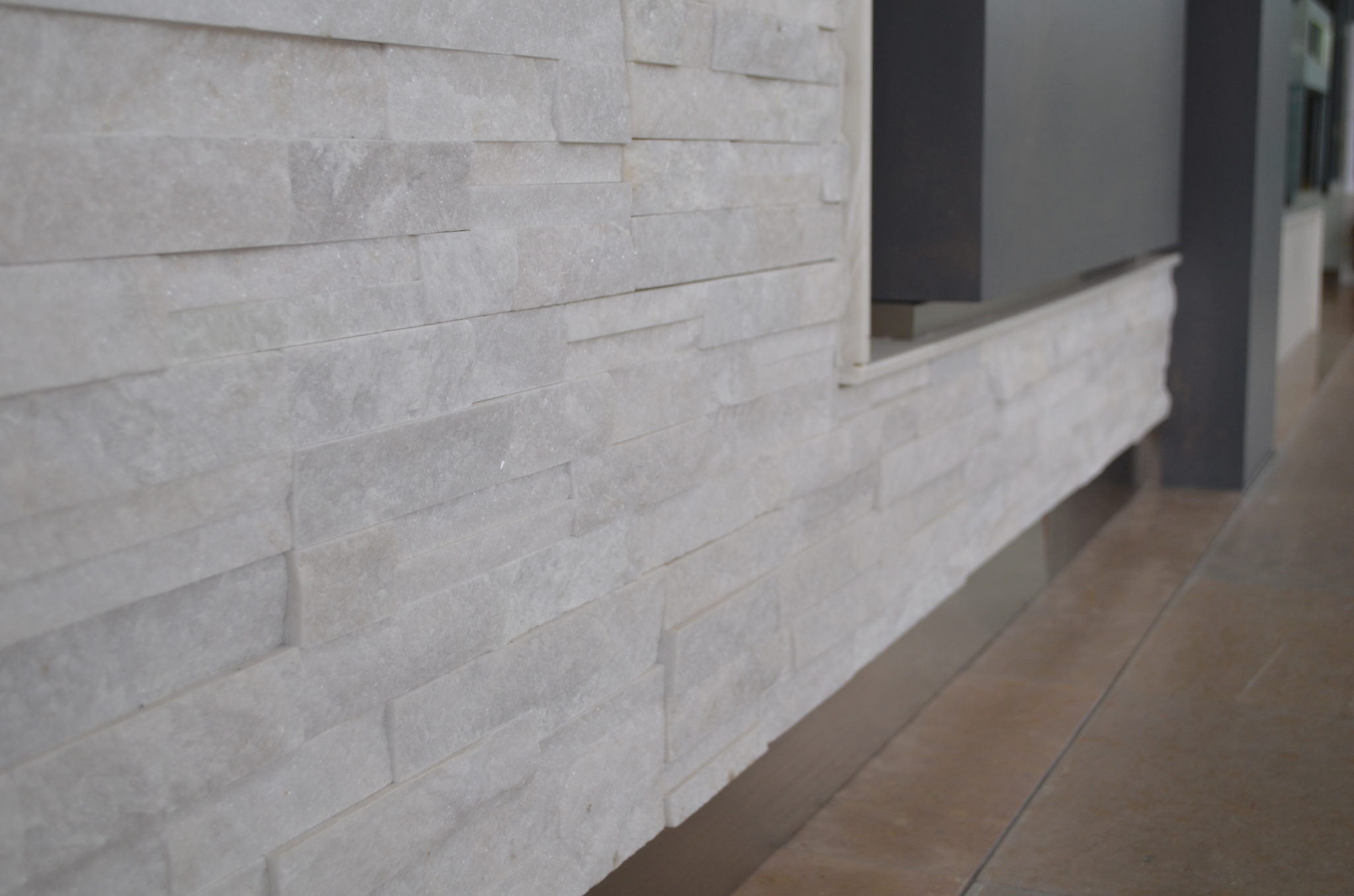 The Sparkle in the Natural Stone.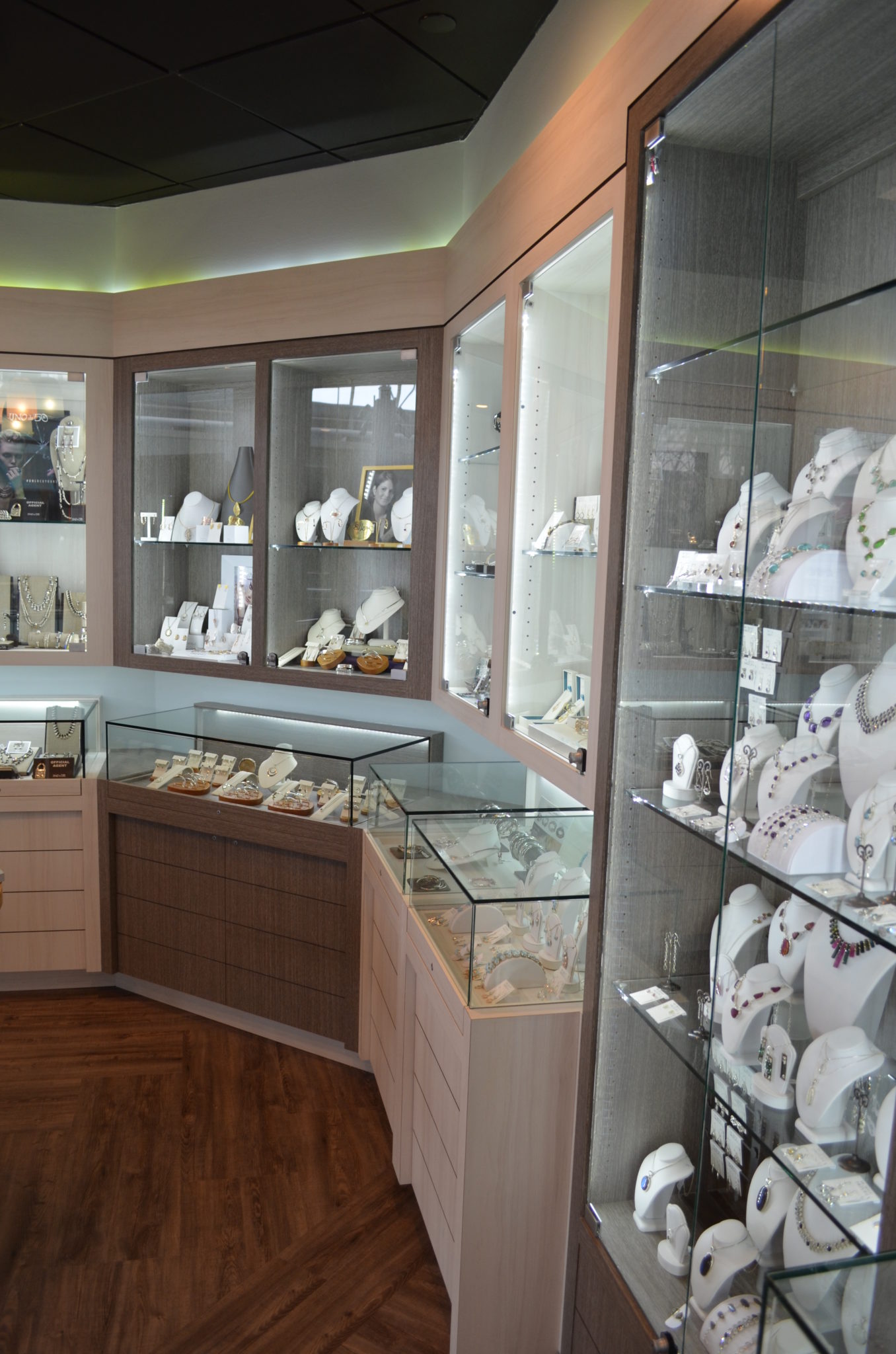 New Custom Casework, Flooring, and LED Lighting.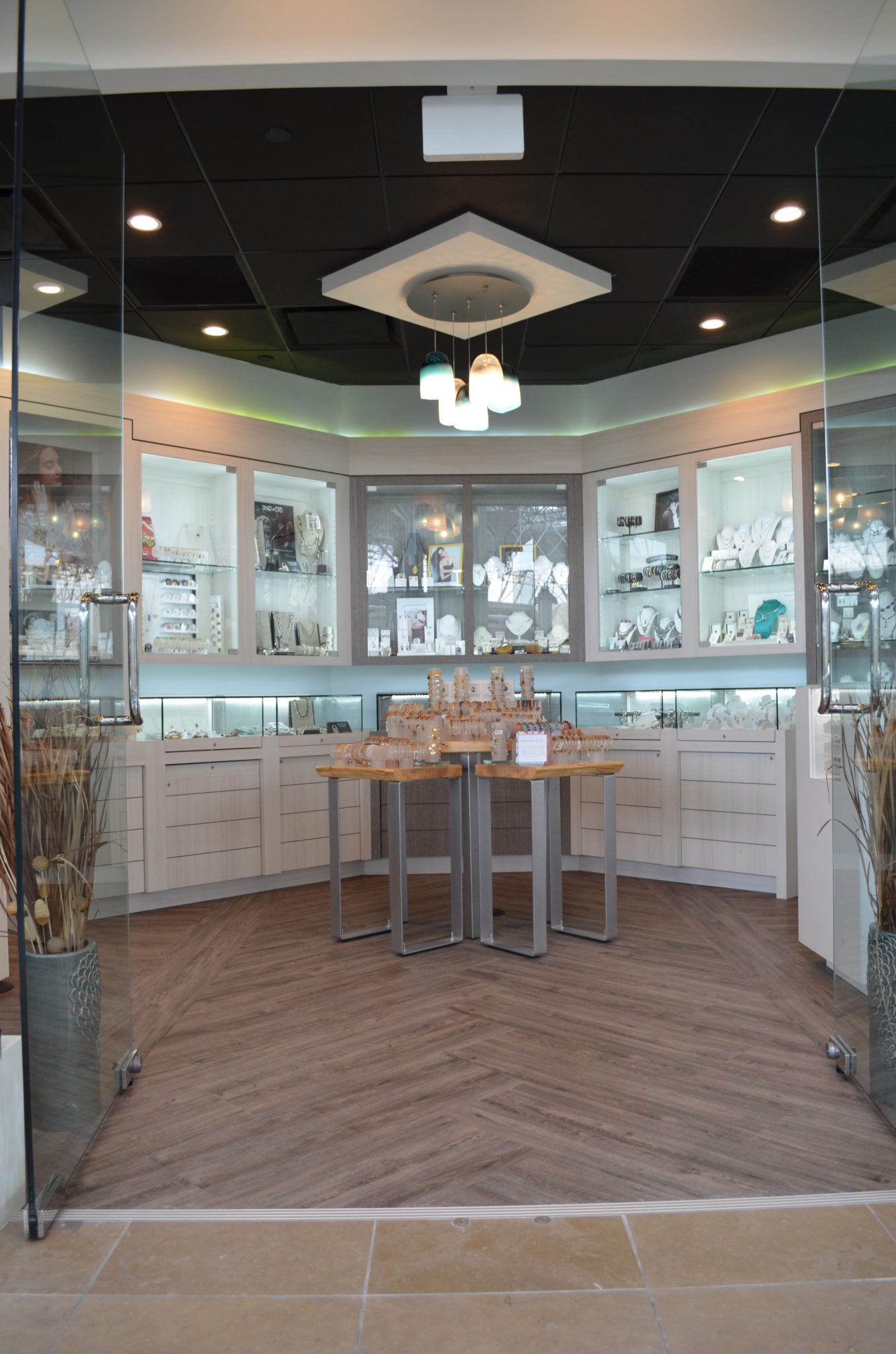 The Welcoming Entrance and Focal Point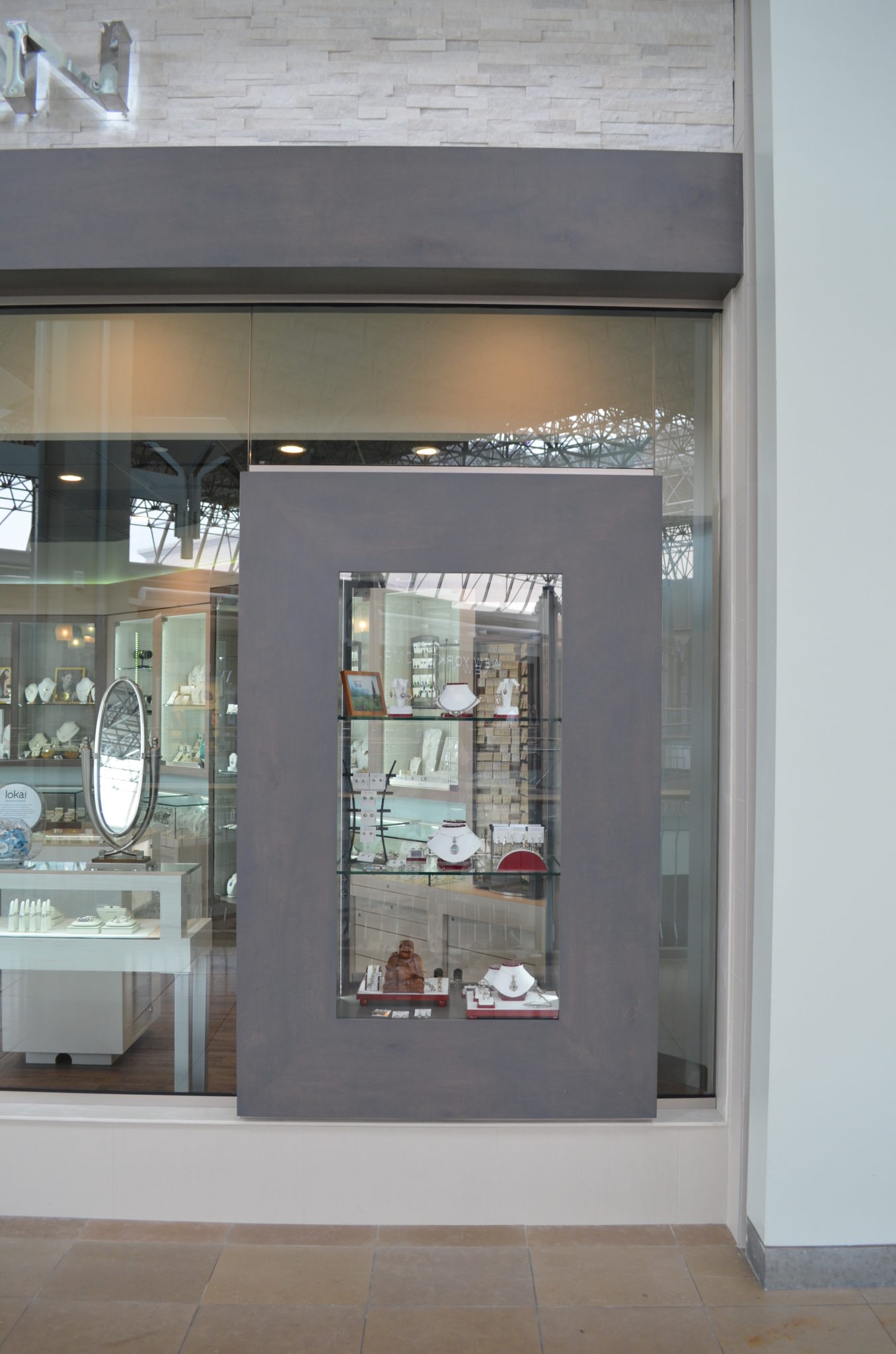 Display Cases Pushed Through the Storefront to Engage Customers