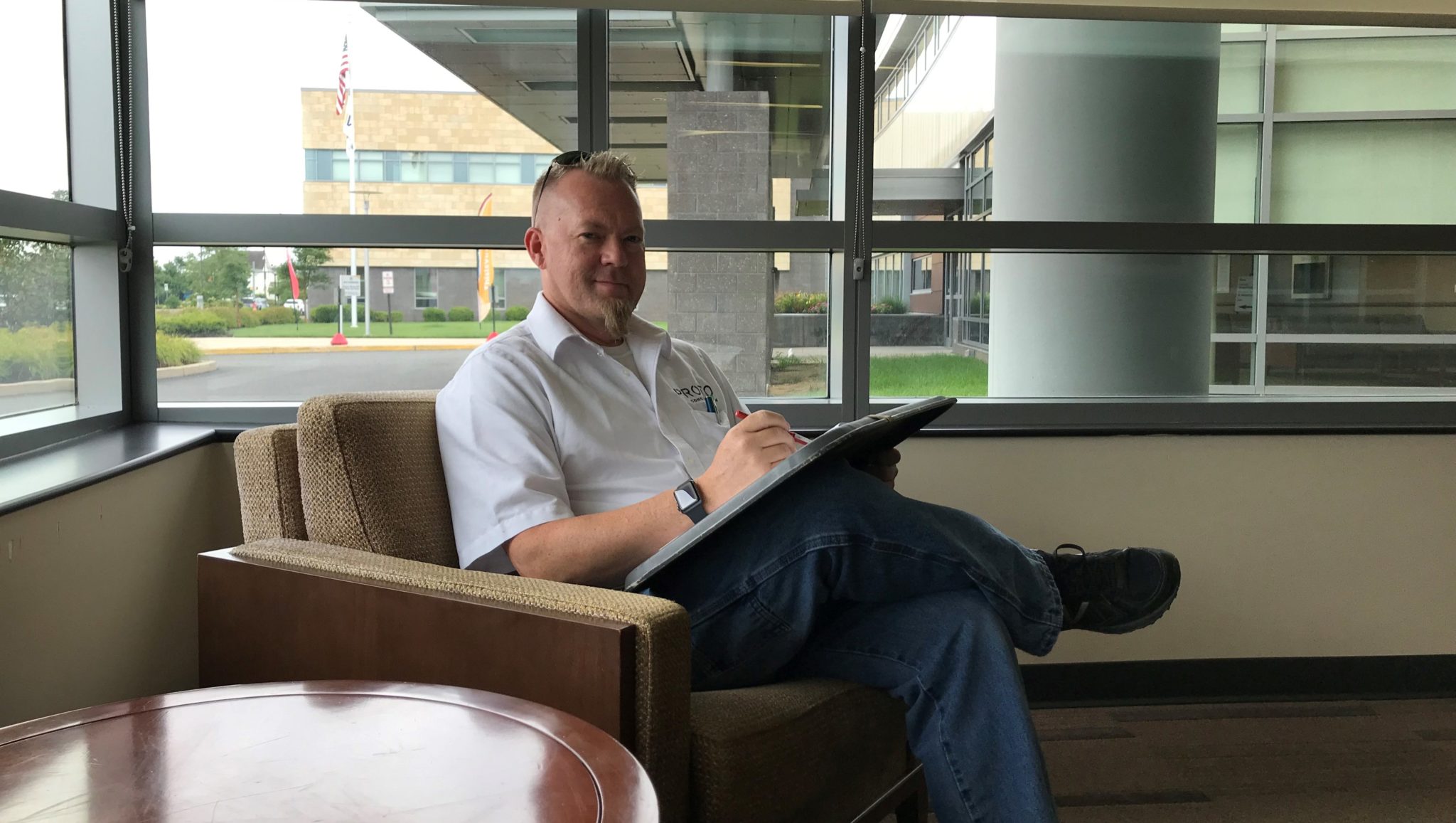 TONO PROFILES: DOUG HIPKINS, AIA
WHO WE ARE. WHAT WE DO. HOW WE WORK.
Get to know our Senior Project Architect, Doug Hipkins, AIA!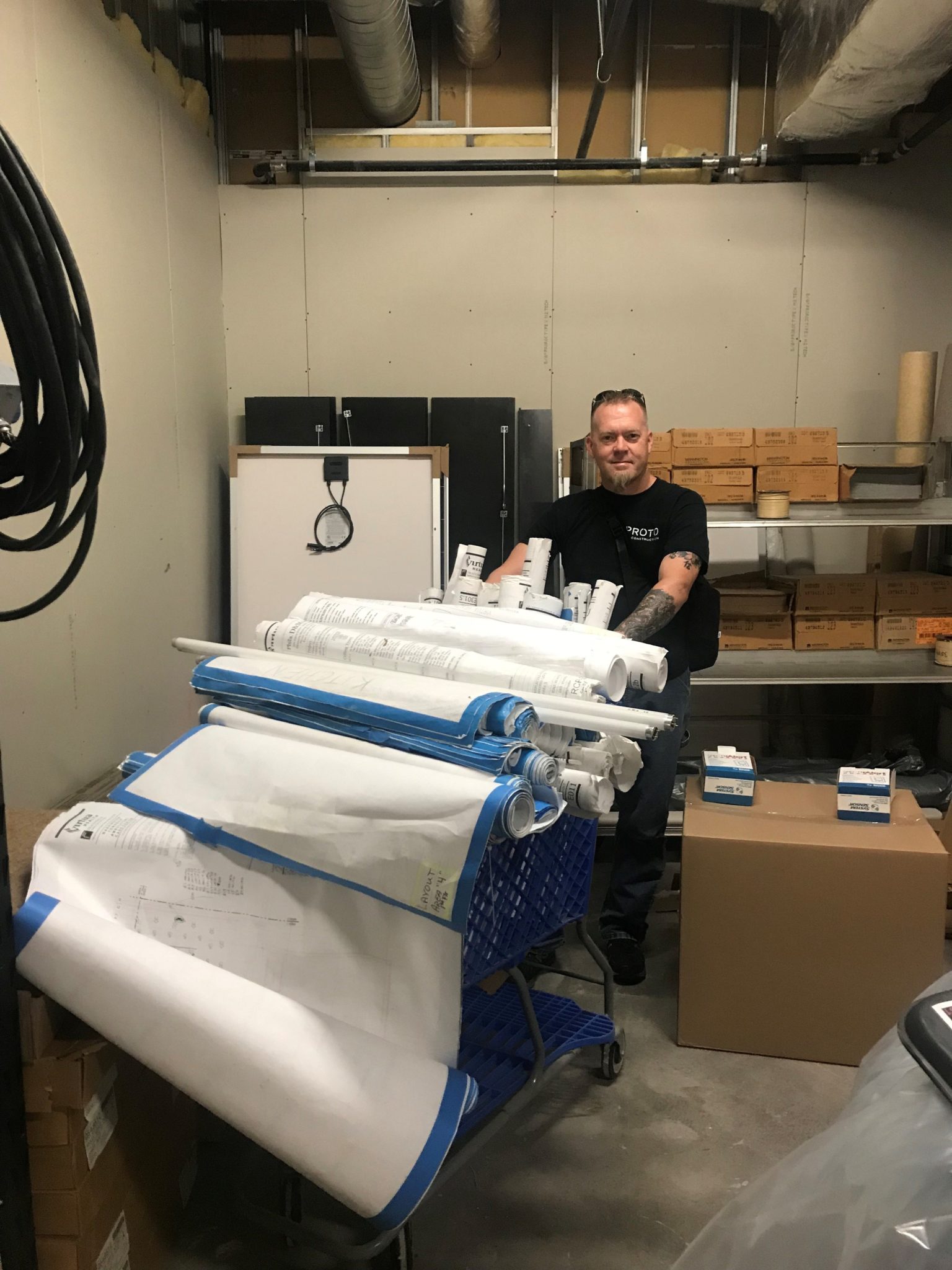 My name is Doug Hipkins.
I have worked at TONO Group since February of 2017.
It is my job to oversee production and coordination of all phases of drawings for projects as well as man the DECO Showroom in West Chester.
Something you'll always find at my desk is coffee and pictures of my daughters.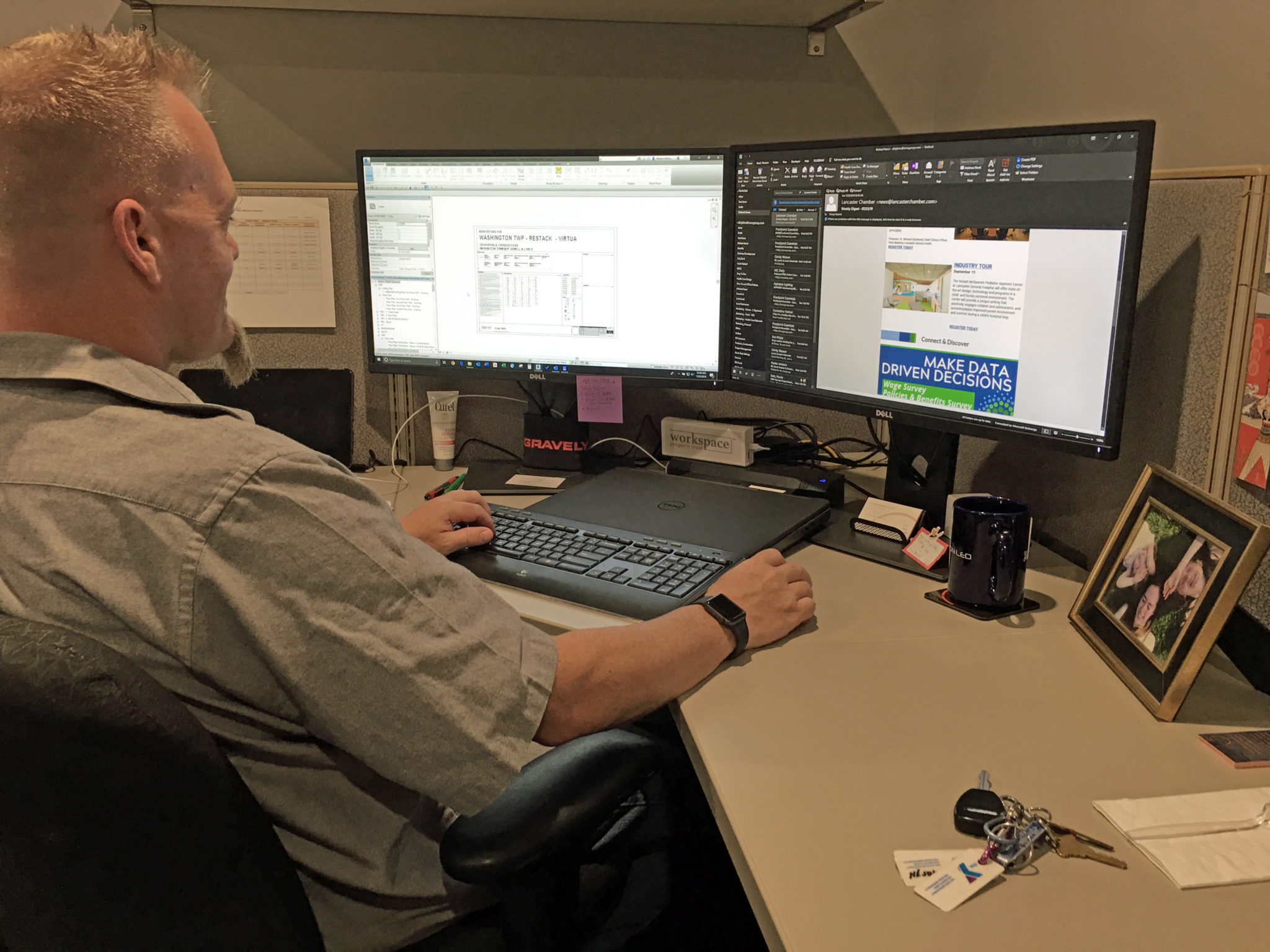 Something I've learned from a co-worker is listen to your client. Even if it's not obvious, somewhere in what they have to say is what they really need. If you are doing all the talking, you will never hear what it is.
I'm currently working on multiple healthcare renovation projects for Virtua and LGH.
What's one part of your daily routine that you'll never change?
Responding to clients and consultants as quickly as possible. Chances are, if you put it off until the end of the day, you may be delaying critical information or become too busy to reply at all.
Why did you want to become an architect?
For as long as I can remember, I have always liked to draw: buildings, cars, people, landscapes, and animation. While architecture was not my primary focus, I did appreciate the various styles of buildings and definitely developed an appreciation for good versus horrible architecture. One nudge from a college professor and I was on my way to Drexel University. The rest is history!
You work in our office in Downtown West Chester. Do you live there? What's something you like about the area?
I currently live southeast of West Chester in West Grove, but I did previously live in West Chester. A lot has changed since I lived there—especially the explosion of the food scene and small business growth and opportunities. West Chester has a small-town feel while offering amenities found in cities of a much larger scale. The potential to contribute to the community and architecture of West Chester is very promising and exciting.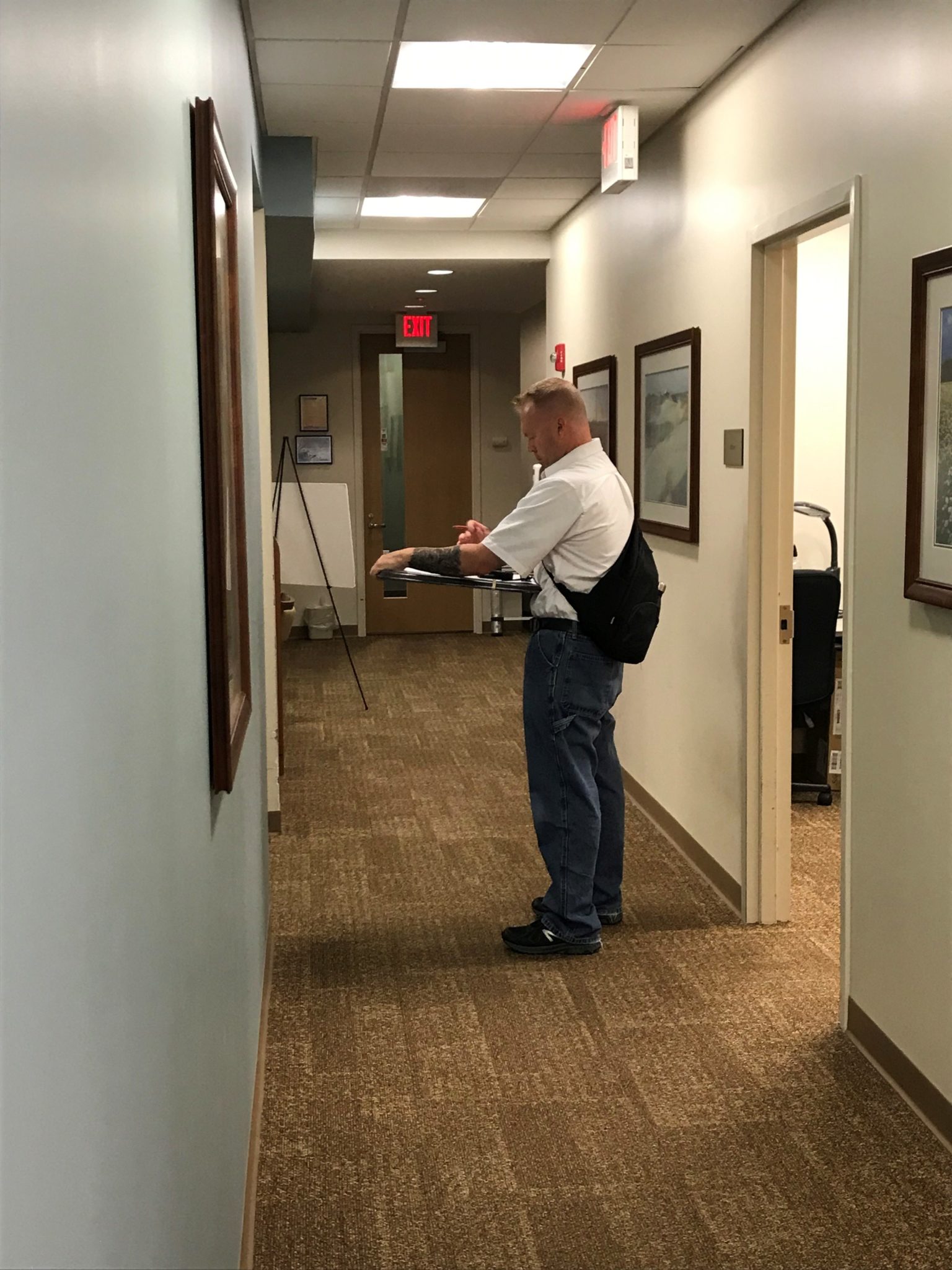 What's something people wouldn't know about you?
Early in my career I had the pleasure of working with several fantastic clients and projects—one of which received recognition in design. That was quite thrilling for a young designer and I still find it humbling and exciting to have been a part of that process.
My family is, by far, the most important thing to me. My three incredible daughters each have their strengths and talents. My wife, and their mother, passed away from breast cancer in October of 2016. This loss has brought us closer together and has instilled in us the necessity to truly take time to cherish each moment.
This event and process has refocused my career goals—specifically toward the healthcare field. While I will never be a doctor who can treat and cure patients, I found the character and feeling of the entire hospital and treatment environment can greatly help improve the mood and feeling when you're spending massive amounts of time in those settings.
I've also always been a motor head and enjoy working on and driving various makes and models of sports and muscle cars. My current ride happens to be a Jeep Wrangler Unlimited Sport and we love cruising with all the tops and doors off.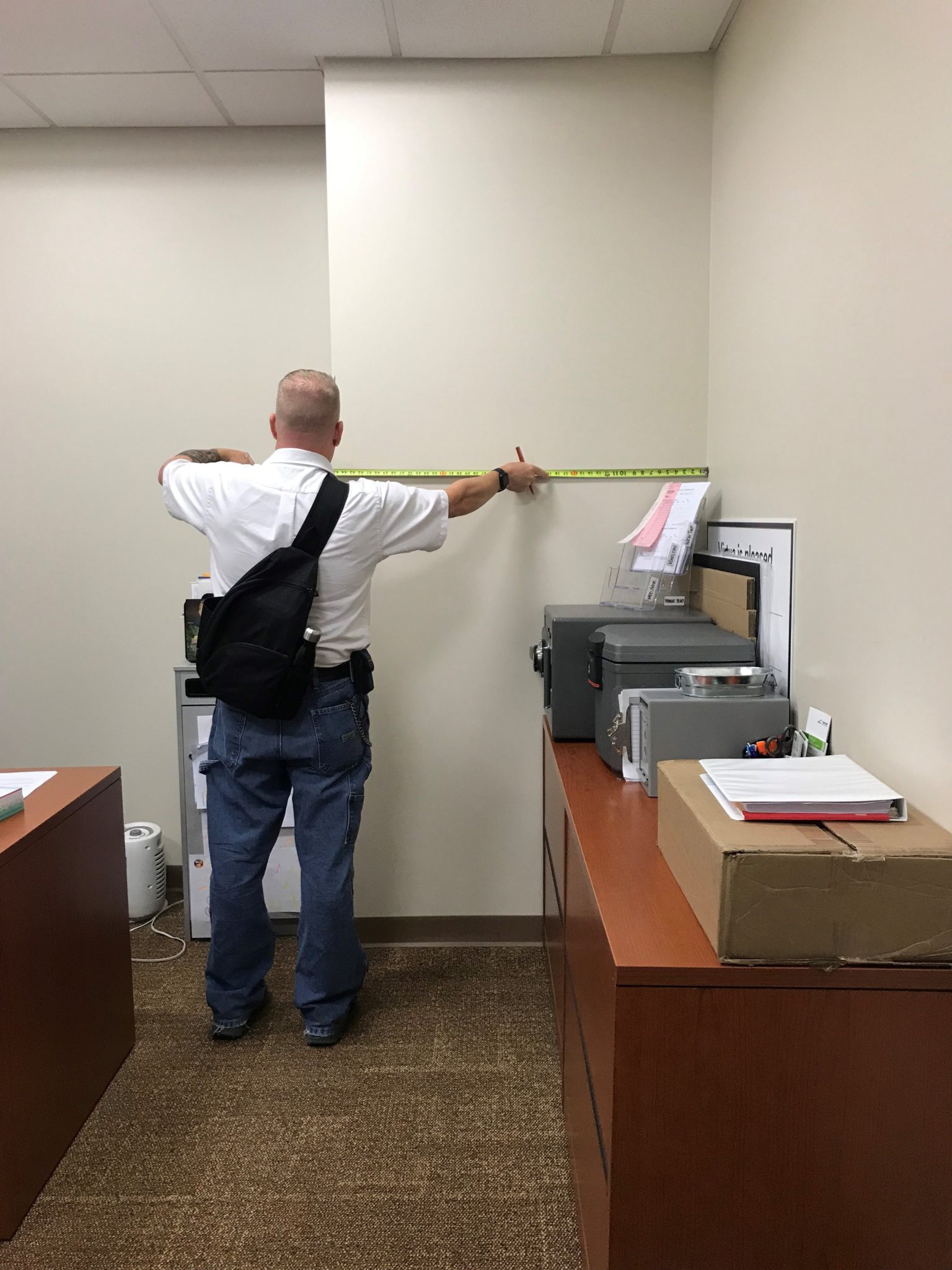 If you could pass on one bit of knowledge to someone who might not understand the work you do, what would you tell them?
Architecture is partially about buildings and codes and life safety, but at the end of the day, my job is to make spaces that function how the client and employees need them to. They need to be efficient, welcoming, comfortable, and have a pleasing feel for the public as well as the people who use them every single day. Whether this is through something unique and thought-provoking or so subtle that one doesn't notice it at all.
Find out more about our team here.